First batch of Pfizer COVID-19 vaccine could reach Delaware 'within the next few days'
Ask us about COVID-19: What questions do you have about the current surge?
Delaware could receive more than 8,700 doses of the Pfizer coronavirus vaccine and begin distribution to residents "within the next few days," said the Division of Public Health Saturday.
In its announcement, the department said it did not plan to mandate the vaccine, though "it is strongly encouraging that people get vaccinated."
"The benefits from taking the vaccine far outweigh any potential risks," said DPH Director Karyl Rattay in a statement. "The vaccine will save Delawareans' lives as more individuals develop immunity from the virus by taking it."
Once the doses arrive, the department said healthcare systems could begin vaccinating their frontline workers within 24 hours, kicking off the state's three-tier plan for distribution.
The Pfizer vaccine is distributed in two doses — the doses have to be the same brand — which must be taken about three weeks apart in order to work.
DPH plans to use letters, automated calls, and texts to remind people to take their second dose.
The first batch of vaccines would be part of what the department is calling "Phase 1a" of inoculation. This initial wave of vaccines prioritizes health care workers, emergency medical services agencies, and those living and working in long-term care facilities, which have been ravaged by the virus.
The remainder of this first wave of vaccinations is slated to take place in early 2021 and likely includes other workers in "high-risk and critical infrastructure industries" such as food processing, utilities, education, and police and fire.
People who live and work in congregate settings such as correctional facilities and homeless shelters are also prioritized in this phase.
Phase 1 will also likely include people with certain underlying health conditions as well as seniors 65 and older.
There are fewer details regarding phases two and three, set to play out in March and summer 2021, respectively. The department said it would release more details about the phases as they near.
For now, we know phase two would prioritize those who face a moderate risk of getting COVID-19.
The remaining general public would be able to get the vaccine in the final phase when the health department expects the vaccine to be more widely available in pharmacies and health centers.
In its clinical trials, the Pfizer vaccine was found to be 90% effective in preventing COVID-19.
Its trials involved more than 40,000 people across the country, including people of color and a variety of age groups.
The U.S. Food and Drug Administration gave the Pfizer vaccine an Emergency Use Authorization Friday for people 16 and older. The department is expected to continue to monitor people who have taken the vaccine for any long-term side effects.
Currently the short-term side effects last about 24 hours and include "soreness at the injection site, fever, headaches, and body aches" — similar to what some experience when they receive the flu shot.
In the UK, two people with a history of anaphylaxis did have an allergic reaction after receiving the vaccine, though health professionals describe this type of reaction as "extremely rare."
As of Thursday, more than 43,000 Delaware residents have tested positive for the virus, with more than 800 dying from complications.
The winter has brought a surge in hospitalizations, more than 360 as of Thursday, prompting Gov. John Carney to issue restrictions on dining and indoor business.
This batch of mitigation efforts, which includes a 10 p.m. curfew on restaurants and bars and limiting exercise classes at gyms to 10 people, goes into effect Monday and is set to run through Jan. 11.
In a statement regarding the first batch of vaccines reaching the state, Carney called the delivery "welcome news," saying it will help protect health care workers caring for the sick.
"But we are not in the clear yet," Carney wrote. "We are still in for a very difficult winter. Please wear a mask. It's a simple sacrifice to protect hospital capacity until we can vaccinate enough people to crush this virus. Don't gather with friends or family outside your immediate household. There is light at the end of the tunnel. Stay vigilant."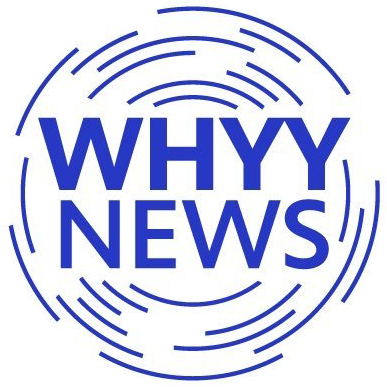 Get daily updates from WHYY News!