Willingboro residents fear PFAS in drinking water. Township shut down the offending well and says water is safe to drink
A letter to residents on the Municipal Utilities Authority website said the level of PFOS, or perfluorooctane sulfonate, was elevated.
Residents of Willingboro, Burlington County, recently learned one of the township's water supply wells has elevated levels of one type of the group of toxic chemical compounds known as PFAS, which are linked to some cancers and other health issues. Township officials say that the well was taken offline, and that the water is safe to drink.
A letter to residents posted on the Willingboro Municipal Utilities Authority website last week says PFOS, or perfluorooctane sulfonate, is present at an average annual rate of .0155 micrograms per liter, measured over the past year.  At a maximum contaminant level of 0.013 micrograms per cubic liter for PFOS, and .014 micrograms per cubic liter for PFOA, New Jersey has the most stringent regulations in the country when it comes to these so-called "forever chemicals."
The levels detected in Willingboro's water supply are much lower than in communities near some military bases, where firefighting foam contaminated drinking water. They are also far lower than the EPA's advisory level.
Still, they leave residents like YaKima Lemon with questions about how the chemicals could have already had an impact on her two children, ages 4 and 6.
"We don't know how long this has been going on," Lemon said in an interview Wednesday. "Was it a problem before it was known?"
The chemicals need to be removed through an additional filtration system and cannot be eliminated through boiling water. New Jersey advises parents not to use water with elevated levels of PFOS for infant formula.
"For me, what do they plan to do to fix this?" said Lemon, who grew up in Willingboro and is a nurse who works with developmentally disabled adults. She wonders how the chemicals may have affected her patients as well.
If water treatment facilities in New Jersey measure PFAS above the established maximum contaminant levels, they have one year to reduce the toxic chemicals through filtration systems. New Jersey began requiring municipalities to measure for two of the most common PFAS chemicals, PFOA and PFOS, this year, after implementing standards far beyond the federal Environmental Protection Agency's advisory of .07 micrograms per liter.
PFAS are called "forever chemicals" because they do not break down in the environment. They are used in industrial manufacturing and are present in common items like nonstick cookware, stain-resistant materials, and flame retardants. New Jersey began studying the impact of these chemicals after discovering contamination in drinking water supplies near DuPont's Chambers Works plant in Salem County.
Some of the most high-profile PFAS-contaminated water supplies are near military bases where firefighting foam caused groundwater pollution. The group of chemicals is widespread in groundwater nationwide, and while particular causes for each contaminated site is not always known, it is often due to nearby manufacturing facilities.
Human epidemiological studies have found exposure links to testicular and bladder cancer, high cholesterol, increased liver enzymes, decreased vaccination response, thyroid disorders, and pregnancy-induced hypertension.
Diallyo Diggs, acting executive director of the Willingboro Municipal Utilities Authority, said so far it's unclear how the groundwater there became contaminated.
Diggs said the authority has shut down the one well and has plenty of water for residents from the MUA's five other wells. He said it is looking to install new filtration systems to reduce the amount of the chemical.
Willingboro resident Amy Dean said she found out about the presence of PFAS in her water through social media.
"I think it's scary because there are people who already have extenuating circumstances," she said. "Immune systems are compromised, and things of that nature."
Residents like Dean questioned why it took so long for notifications to be sent out.
Diggs said the water utility was notified of the violation on Nov. 8. The regulations require public notification within 30 days, but it must be approved by the New Jersey Department of Environmental Protection, according to Diggs. He said it was posted on the website Dec. 8.
"The operation and delivery of clean, reliable water to customers will NOT be disrupted by the temporary closure of the well," Diggs said in an email. "Water is currently safe for drinking, cooking, and bathing."
Diggs said most filters are not designed to remove PFOS at such low levels, which currently are "far below the national limit."
"We want to reiterate to our residents that their health and safety is our primary concern," he wrote. "The affected well has been taken offline, is no longer pumping water into the system, and the water is safe to use."
Water supplies surrounding current and former military bases such as those in Bucks and Montgomery counties in Pennsylvania, at Joint Base McGuire-Dix-Lakehurst in New Jersey, and Dover Air Base in Delaware have revealed much higher levels of PFAS than those detected in Willingboro. The numerous health problems, including some cancers, linked to PFAS have led to lawsuits against the companies that make the products, such as DuPont and its successor companies, and 3M.
Public water systems, such as those in Warminster and Horsham in Pennsylvania have since treated the water so that it is safe to drink.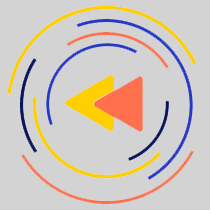 Saturdays just got more interesting.
WHYY is your source for fact-based, in-depth journalism and information. As a nonprofit organization, we rely on financial support from readers like you. Please give today.