'We need help': Task force demands better funding for some of Del. youngest students
New Castle County Councilman Jea Street succinctly summed up the situation in Wilmington schools where students from high-poverty areas often fail to make the grade.
"We need help."
He's long advocated for better schools in the city of Wilmington. He leads the group Delawareans for Educational Opportunity, which joined with the NAACP to sue the state for failing to provide more funding to schools with high concentrations of students from low-income families.
That lawsuit was settled last fall after the state agreed to more than double funding to support low-income students and English-language learners.
"These children in the city of Wilmington have waited long enough," Street said. "These children have suffered irreparable harm, a generation has been lost, and you need look no further than the crime pages to see the end result."
That urgent need for change was echoed by Principal Terrance Newton who leads Warner Elementary School in Wilmington. Just 14% of Warner students are proficient in English, and only 7% are proficient in math according to the state Dept. of Education's school report card.
"We truly do need help," Newton said. "We don't need it yesterday, we need it now."
On Friday, members of the Redding Consortium for Educational Equity unveiled priorities they want lawmakers to approve in this year's budget to further help students, particularly in the city of Wilmington.
The consortium was created by the General Assembly with a task that includes figuring out how the state can reduce the barriers of racism and poverty that many children face, especially in Wilmington. These recommendations are the first part of the group's answer to that challenge.
"Over the next five months, we're going to learn if the General Assembly and governor will accept that answer," said former Delaware Attorney General Matt Denn, who co-chairs the consortium.
Denn's co-chair, state Sen. Tizzy Lockman said the group was encouraged to see support from Gov. John Carney and lawmakers for increasing funding for students with the highest needs, especially "after decades of attempts and reforms that have unfortunately fallen short," she said. "We believe that we can do more, in the next budget in particular, to make improvements in targeted ways to improve the way that we serve those most vulnerable students."
Among the group's spending priorities is $8.8 million to better prepare students before they even get to kindergarten. The money would provide free, high-quality pre-K for 3- and 4-year-olds in areas with the state's highest concentrations of poverty.
"If we ensure that our students that are facing the most significant barriers receive early screening, early intervention, quality pre-K and wraparound services throughout their school career, the evidence shows us that they have a much greater chance of success," said Raye Jones Avery, who led the consortium's Social Determinants Work Group.
That $8.8 million would also support the Department of Education's effort to make sure developmental screenings are happening at state-licensed child care facilities. That would help identify students who need extra help at the earliest stage possible.
The consortium says another $2 million would help improve access to before- and after-school programs and summer programs to better provide support outside of school hours to students living in low-income areas.
Not all the funding priorities would go to students. The group wants the state to spend $1.3 million to improve the hiring and retention of teachers who better mirror the demographics of these schools.
"Only 11% of the state's teachers are Black, as opposed to 30% of its students. Nearly 3% of its teachers are Hispanic or Latino, as opposed to 18% of its students," said State Rep. Michael Smith. "These numbers need to change."
To change that, the group wants to expand access to the teacher academy programs the state offers to train future teachers. Funding would go to better advertise those academies to Black and Latino potential applicants and provide scholarships for education professionals, community members, parents, and others to participate.
"Delaware's academy programs are a pipeline into the teaching profession, so if we can expand and diversify the participation in these academy programs, we can improve our teacher diversity numbers," Smith said.
Lockman said she's been in discussion with Gov. John Carney's team about their priorities to see how they can be funded in the FY 2022 budget that Carney proposed to the General Assembly last month. She's optimistic the group's priorities will be funded, especially considering these items represent just 2% of the total education budget.
"These are all things that deserve to be immediately prioritized in order to get heading in the direction we want to," she said. "We think we can do them all to get where we need to be."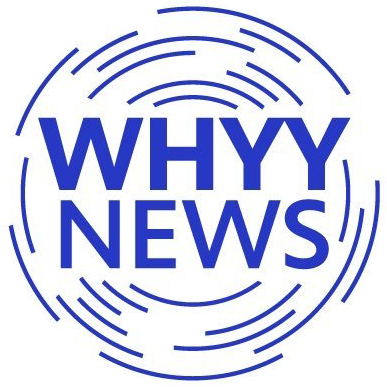 Get daily updates from WHYY News!
WHYY is your source for fact-based, in-depth journalism and information. As a nonprofit organization, we rely on financial support from readers like you. Please give today.