'We're all on the clock here': UC Townhomes residents have no plans to end encampment soon
Residents plan to hold more events to spread the word about the situation as they enter week two of the encampment.
A protest encampment at University City Townhomes in West Philadelphia enters its second week as residents and activists continue to keep the housing complex from being sold and redeveloped.
On July 9, Save the UC Townhomes Coalition and supporters marched through University City, with chants like "Housing is a human right," and "We ain't going nowhere" heard throughout the streets. An encampment at the property started soon after, and organizers have no plans to leave anytime soon.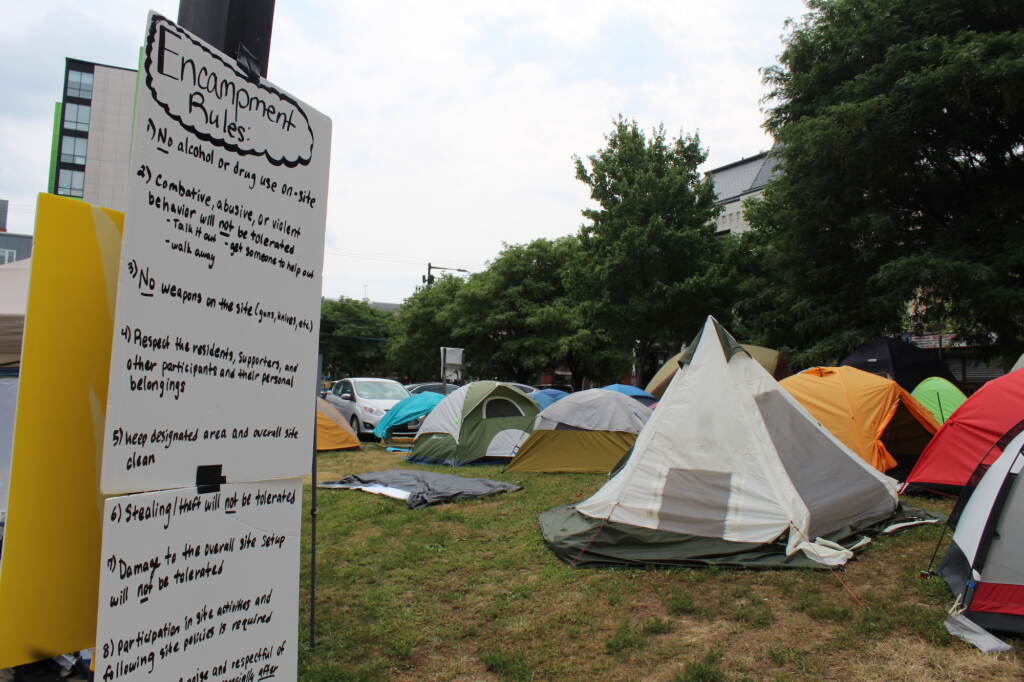 Since then, residents have been subject to a lack of services, including the laundry room and the complex's office being closed. Rhonda Moore is a UC Townhomes resident and says the services being shut down is a "petty response" from the landlord.
"If we're paying rent, we need access to that," Moore said. "That's in our lease. We're supposed to have access to the laundry room. Who's going to make repairs? Who's going to go around and take care of the grounds?"
The townhomes are located in what historically would have been called Philadelphia's Black Bottom, a vibrant working-class Black neighborhood. The area's now referred to as University City where gentrification has been underway as University of Pennsylvania and Drexel University have expanded their campuses and more students and faculty began living further west.
Residents have met with Penn representatives to discuss the situation. Resident Melvin Hairston says the meetings amounted to nothing more than "lip service."
"They said a few things, but nothing really came through of it," Hairston said. "They talked about trying to work with Altman, because we were trying to get a meeting for them to come to the table to try and find a resolution for us and that never came to pass for any of us."
Last July, property owner IBID/Altman Management announced it wouldn't renew their HUD contract and is looking to place the lots on the market. Industry estimates put the likely sale price near $100 million. According to the Save the UC Townhomes Coalition, 68 families could be impacted. The federal housing contract was originally set to expire July 8, when residents would have been forced to move out, but the contract was extended until Sept. 7. 
The property owners referred to the encampment as "unfortunate and ill-advised." In a written statement, spokesperson Kevin Feeley said while the owners respect the right to protest, the encampment has "no legal right to assemble on the site or access public utilities there."
The statement mentions that ownership will make a public announcement about next steps "as events warrant." WHYY reached out to Altman Management for this story and is still awaiting response. In early March, IBID filed a federal lawsuit against the city and Councilmember Jamie Gauthier after City Council passed legislation that temporarily bars developers from demolishing the complex.
Residents plan to hold more events to spread the word about the situation. Hairston says they have plenty of people behind them with this movement.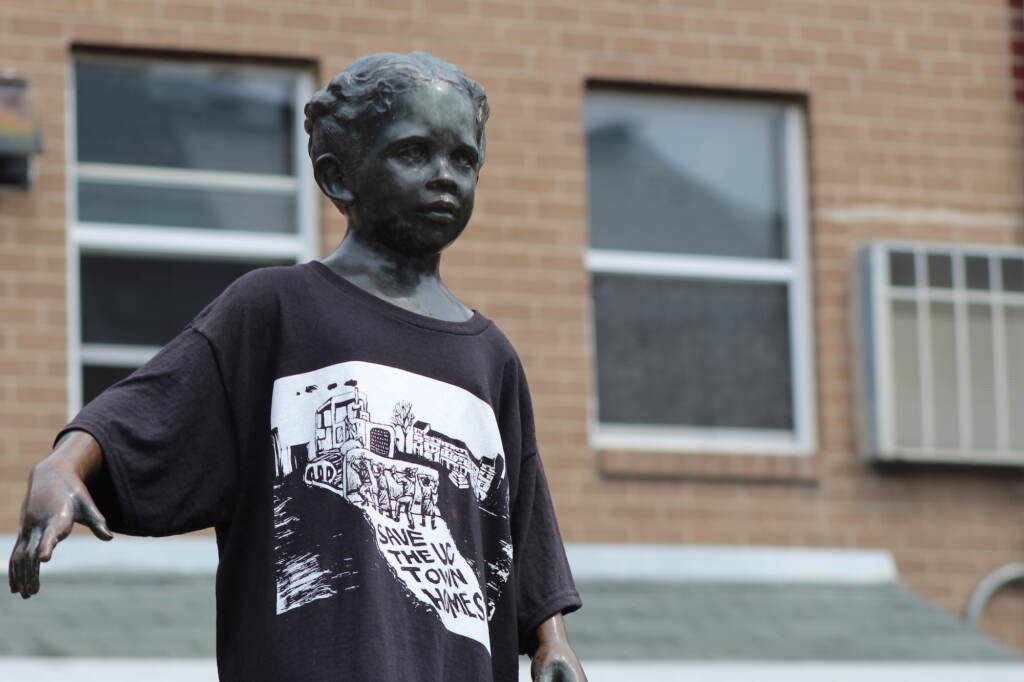 "We're all on the clock here," Hairston said. "This has to stop. The people have stood up and said enough is enough. We will not be displaced any further. Our statement of defiance has been heard by many people not just around the community, but across the country as well."
Located on Market Street between 39th and 40th streets, the UC Townhomes property has 70 units that for 40 years were offered as federally subsidized housing. It was built in 1983.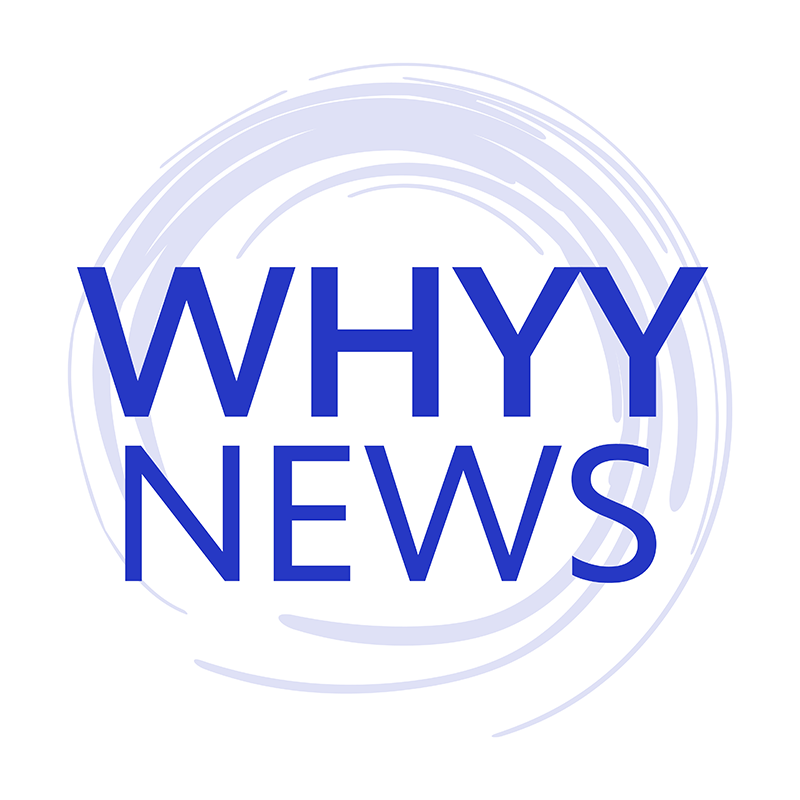 Get daily updates from WHYY News!
WHYY is your source for fact-based, in-depth journalism and information. As a nonprofit organization, we rely on financial support from readers like you. Please give today.