Beachgoers aren't the only ones headed for Delaware coast: Thousands of red knots landing ahead of summer season
The annual red knot arrival is underway as federal regulators have unveiled a plan to protect nearly 700,000 acres in New Jersey, Delaware, and 11 other states.
Summer travelers aren't the only ones headed for Delaware's beaches this Memorial Day weekend. Thousands and thousands of red knot birds are making their annual pitstop along the Delaware Bay to fuel up for the rest of their northern migration.
While there's been a concerted effort in recent years to increase attention and visitors along the Delaware Bay coast, the red knots need no such manipulation. They're naturally drawn to the bay to feast on millions of horseshoe crab eggs laid in the sand.
Rutgers ecologist Joanna Berger has been counting the birds arriving in the area in recent weeks.
"The birds are just arriving. They've been arriving over the last few days, and they're probably up to about 5,000 in the bay at the moment and [we] expect them to go higher than that," she said earlier this month on WHYY's "Studio 2."
"We're expecting maybe there might be 15 to 20,000."
The number of early arrivals is a bit higher than in the past few years, Berger said. It's a positive sign for the robin-sized birds that are listed as a threatened species by the federal government. The population of red knots declined about 75% from the 1980s to the 2000s, the U.S. Fish & Wildlife Service reports, largely because of reduced horseshoe crab eggs.
The birds' stop along the Delaware Bay is crucial to the success of their migration, which can start as far away as the southern tip of South America and continues on into Canada.
"They arrive here, and they really need to build up their weight," Berger said. "They arrive at about 100 grams. And in the two or three weeks that they're here, they will almost double their weight. And that is possible because of the abundance of horseshoe crab eggs when they're in Delaware Bay. That is all they eat."
In April, the U.S. Fish and Wildlife Service unveiled its final recovery plan for the red knot, which includes plans to designate nearly 700,000 acres of land in New Jersey, Delaware, and 11 other states as critical habitats for the birds. That designation calls for federal agencies to, "use their authorities to conserve endangered and threatened species, and to consult with the Fish and Wildlife Service about actions that they carry out, fund, or authorize to ensure that they will not destroy or adversely modify critical habitat."
On Tuesday, U.S. Senator Tom Carper of Delaware joined Kyla Hastie, acting regional director for the USFWS Northeast Region at the DuPont Nature Center in Milford to talk about the red knot recovery plan and get a first-hand look at the arriving birds.
"As climate change continues to imperil important habitat along the red knots' migration route, it is our shared responsibility to conserve Delaware's natural beauty, which attracts more than wildlife," Carper said.
A recent study pointed to the Delaware Bayshore's value, both economic and environmental. Much of that economic activity is driven by birders and others who come to see natural areas along the bay.
"Tourism in Delaware, including birding and other nature activities, contributes nearly $4 billion to our economy annually," Carper said. "It's a win-win when we work together to protect our natural resources like our red knots."
It's not just climate change that threatens the red knots. Their food source, horseshoe crab eggs, has been declining in numbers. "They've been going down for a number of reasons," Berger said. "Climate change may be one, but also because they're harvested and used as bait. Not the eggs, but the horseshoe crabs themselves are used as bait for eel, and conch, and a number of other things. The crabs were not used for bait before about the 1990s."
Last year, the Atlantic States Marine Fisheries Commission issued a maximum limit for harvesting male horseshoe crabs in the bay at 475,000. No female crabs could be harvested for the 2023 season. Some advocates in Delaware say the state should ban the harvest of female crabs altogether, a decision that could supersede future rules put in place by the ASMFC.
Bolstering the horseshoe crab population, and by extension, providing more food for the red knots, requires more than a state-by-state solution, Hastie said in Milford.
"Recovering a species with such a vast range can be achieved only through coordinated conservation efforts with others who share a commitment to this goal," Hastie said. "The final recovery plan is an important milestone for this species and a testament to the value of the Endangered Species Act, which turns 50 this year, as a lifeline for species on the brink."
For Berger, these birds deserve all the attention and protection they need.
"We should all care about the red knot because, first of all, the red knot is iconic of the bay. But it's also an indicator for other species," she said. "It's an indication of the health of the bay and the health of the horseshoe crabs."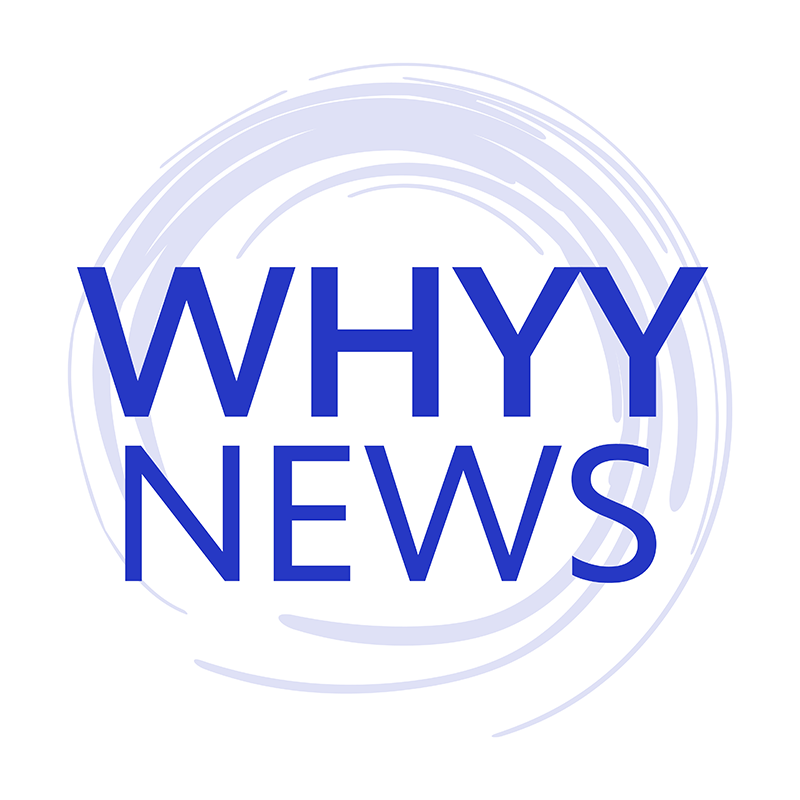 Get daily updates from WHYY News!
WHYY is your source for fact-based, in-depth journalism and information. As a nonprofit organization, we rely on financial support from readers like you. Please give today.