'This is the edge, baby!': What really separates Central and South Jersey
Listen
4:34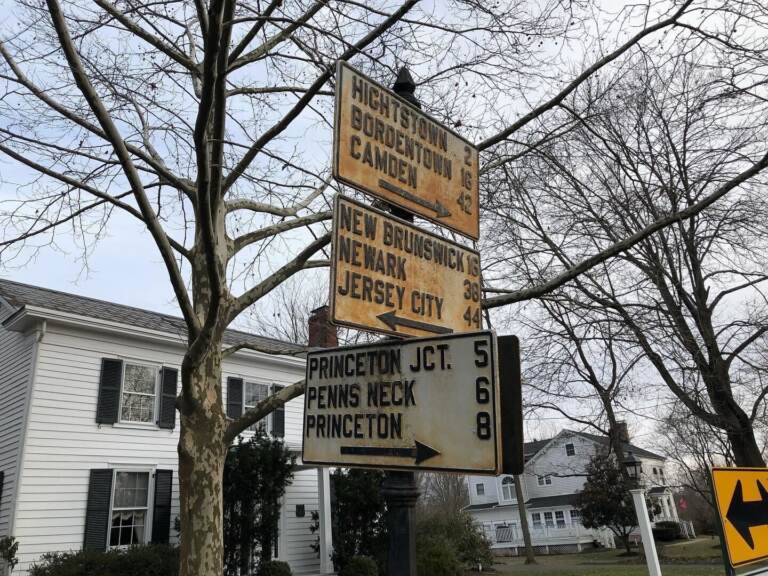 We wrote this story based on responses from readers and listeners like you. From Princeton to Cape May, what do you wonder about South Jersey, its people and its culture that you want WHYY to investigate? Let us know here.
What's the deal with Central Jersey?
Some WHYY News audience members question its very existence separate from South Jersey, while others are offended that it's even a question.
And then, there's Paul Henjes — a recent New York City transplant, who was born in Voorhees, raised in Wenonah — who simply wants to know: Where is the border between his native South Jersey and the Central region?
"I feel like there's definitely, like obviously a lot of back and forth on this," said Henjes.
"For people from South Jersey, there's definitely a spot where people don't think that's at all part of South Jersey. But from people I've met from North Jersey, they think that area is South Jersey, so there's definitely a gray line."
Does Central Jersey just exist in (some of) our hearts? Or is there an official border demarcating the regions? WHYY News set out to investigate, and here's what we learned:
'A mystical kingdom'?
Let's begin with the premise that yes, Central Jersey does exist.
Gov. Phil Murphy declared as much on Twitter in 2019. (As did this reporter's own wife when they started dating.)
As Governor of the Great State of New Jersey, I hereby declare that CENTRAL JERSEY DOES EXIST.

— Governor Phil Murphy (@GovMurphy) December 9, 2019
"It's a little bit of a mystical kingdom, kind of a Camelot," Murphy told longtime North Jersey resident Stephen Colbert during an appearance on The Late Show in 2018.
Though, as the governor also pointed out the following year in his Twitter thread, several state laws do define the three regions, including Central Jersey:
New Jersey state law defines Central Jersey as the following counties:
• Hunterdon
• Mercer
• Middlesex
• Monmouth
• Somerset
• Ocean*
• Union*

*occasionally left out of statutory definitions, but mainly included within borders of Central Jersey pic.twitter.com/4qbYbpK1w0

— Governor Phil Murphy (@GovMurphy) December 10, 2019
For example, a public utilities statute defines the region as Hunterdon, Mercer, Middlesex, Monmouth, and Somerset counties.
Under a highway statute, Ocean County is also part of Central Jersey; the map tweeted by Murphy's office says Ocean and Union counties are "central debatable."
A historical perspective
The debate over New Jersey's geography has been around for centuries.
Before the European colonization that resulted in the death and displacement of many Indigenous people, the Lenni Lenape lived in the region for thousands of years. And, according to a history of New Jersey's "civil boundaries" from the state's Geological Survey, the Lenni Lenape had three divisions: "the Minsi (or Munsee), or 'people of the stony country' in northern Jersey; Unami, or 'people down the river' in central Jersey; and Unalachtigo, or 'people who live near the ocean' in south Jersey." The areas each division lived in also encompassed much of what would later become Pennsylvania, and northeastern Delaware.
During colonial times, in 1676, the province was divided in two: East Jersey outside of modern-day New York and West Jersey outside of Philadelphia, in a deal struck between Quaker settlers of the west (including William Penn) and George Carteret of the east.
To visualize the border between the two Jerseys, imagine a line from Little Egg Harbor in Ocean County up to the tip of Sussex County, said Dr. Maxine Lurie, professor emerita at Seton Hall University. Lurie has edited several books on New Jersey's history, including an atlas.
"The dividing line is at an angle, so east-west," she said. "But if you look at a map and think north-south — none of it's straight — but that was the big division."
Infighting between the proprietors of the provinces, the people who lived there, and the British authorities eventually led to the two Jerseys becoming one again.
"Rebellion and violence against authority became so extensive that the East and West Jersey Proprietors jointly gave up their right to govern to Queen Anne of England on April 15, 1702," reads the New Jersey Geological Survey's history. "East and West Jersey were reunited and the governor of New York became governor of the royal province of New Jersey until 1738 when Lewis Morris became New Jersey's own governor."
Lurie said the orientation eventually changed from east-west to north-south. Anecdotally, she herself noticed a change after she and her husband moved to Piscataway four decades ago.
"We live very close to Route 18, and the signs on Route 18 said east and west," she said. "At some point, they changed them to north and south."
The people claim their territory
Now that we've reviewed the history, and we know what state laws and the governor tell us, what do the people say?
In Bordentown, just inside the official South Jersey border in Burlington County, some residents, like Marletta Welch, don't necessarily agree with that classification.
"I'd say Central Jersey is from Exit 7 to Exit 9 and then it goes north or south," said Welch. That covers a roughly 30-mile stretch of highway from U.S. Route 206 in Bordentown Township to State Route 18 in East Brunswick.
Cherry Hill native Rob Fortunato said "pretty much south of Exit 7" is South Jersey.
"This is the edge, baby!" proclaimed Rose Kolnhofer, who previously lived in Sayreville before moving to Bordentown, which she says is in South Jersey.
"I came from Middlesex County, that's Central Jersey," she added. "This is not Central Jersey."
Abby Sander concurred.
"Bordentown is the northernmost end of South Jersey," she said.
For some, what separates Central and South Jersey is whether you're more likely to find a Wawa or a QuickChek, or to find people who root for the Eagles or the Giants.
Trenton resident Jacquelyn West says South Jersey is more spaced out with its many acres of farmland, while Central Jersey, where she lives in the state's capitol, is "where the action is."
Several residents also boasted about Central Jersey's convenient location.
"You're close to New York, you're close to Philly, and you're close to the beaches," said Bordentown resident Tracy DeCicco, who concedes she lives in South Jersey, though there's a catch.
"I grew up in North Jersey," she added. "Central Jersey to me is like the [Brunswicks…] Anything south of New Brunswick is South Jersey."
As for Sasha Forlenzo, who recently moved to Burlington Township from Florida, said no one told her about the state's regions. She technically lives in South Jersey.
"I can see how there would be some cultural and some geographical differences," she said.
Outside of how the state is regionally divided, Forlenzo has a different question about her new home:
"What are these jug handle things and no left turns?" she asked. "The first day we were up here with my husband … everyone kept beeping at him because we were trying to turn left. We didn't know!"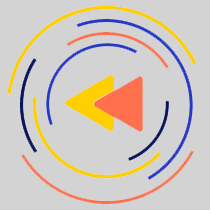 Saturdays just got more interesting.