Langston Hughes' 'Ways of White Folks' given a grand stage at Glen Foerd
The rooms of Glen Foerd, in a 19th century summer retreat on the Delaware River, is the setting for Hughes' "The Ways of White Folks."
Listen
1:49
A premiere staging of stories by Langston Hughes populates the grand rooms of an historic mansion in Northeast Philadelphia.
The EgoPo Classic Theater company and Theatre in the X have turned seven short stories from "The Ways of White People," a collection first published in 1934, into a "promenade" play, wherein the audience walks through Glen Foerd mansion, in the Torresdale neighborhood.
Scenes from the stories are played out inside the mansion's richly designed rooms with inlaid hardwood flooring and ornate Edwardian trim.
In the kitchen, a Black maid named Cora describes raising her white employer's daughter after her own daughter of the same age dies, until further tragedy unravels that arrangement.
In one of the bedrooms, a Black violinist who found success playing in Europe returns home to Hopkinsville, Missouri, where he encounters the violent racism he thought he had escaped.
In a parlor off a sunroom, the light-skinned Black man writes a letter to his mother, explaining why he will not greet her in the street anymore because he now passes as white.
"We actually didn't adapt, really, anything," said co-director Dane Eissler. "We call it a world premiere theatrical staging, because we're literally just staging Langston's words. They are vibrant in and of themselves."
"You can visually see the words come to life. When you read them, you see the stories," added co-director Ontaria Kim Wilson. "Which made it easy for us to put it on its feet and introduce it to our actors, because it's all narrative. We just came in and drew outside of the lines a little bit to maintain the quality of it."
Primarily known as a poet and founding figure of the Harlem Renaissance, Hughes wrote the stories of "The Ways of White People" in 1933 and 1934 while living on the coast of central California, basing them on his own experiences and those of people he knew.
The stories are not narratively connected, but they are all about conflicts between white and Black people, written from a Black perspective.
Spoiler alert: most do not end well.
"As we found reading them, the tying factor is the destructive nature of white supremacy," Eissler said. "How it not only crumbles the lives of Black folks, but how it crumbles the lives of those who it is supposed to benefit."
"There are people in these stories who fight against it but unfortunately they are not victors," said Wilson. "It shows their desire to want to love, their desire to want to be and coexist in a place where there should be equality."
To pull together all the stories into a single narrative, EgoPo invented a theatrical conceit: the audience enters the house as prospective members of the Cult of Joy, a commune described in Hughes' story "Rejuvenation through Joy" about a scam artist who capitalizes on Black culture by selling white people happiness through primitivism.
The audience first enters a great room of the mansion for a revival meeting on Rejuvenation through Joy, then it is broken up into smaller groups of 10-12 people to follow a guide through the rooms of the house. After about an hour and a half the groups reconvene in another great room to witness the downfall of the Rejuvenation cult leader.
Each group will see all seven scenes of the play performed by a cast of more than two dozen, but in different order. The walking route goes up and down two flights of stairs; the performance cannot accommodate people in wheelchairs.
Audience members who buy a special "drink experience" add-on to their ticket will be served cocktails by the performers during certain scenes.
"The Ways of White Folks" is part of EgoPo's season of plays related to the Harlem Renaissance. The company has partnered with Theatre in the X, a Black theater company based in West Philadelphia, to produce the season.
Eissler said plans to perform the collection of stories began before the Glen Foerd mansion became available as a location. They said it was fortuitous. As soon as they and Wilson toured the building, first built around 1850 as a wealthy banker's summer retreat and later expanded around 1900, they saw the house and the stories were an uncanny match.
"When we walked into each room, something spoke to us in each room," said Wilson. "There was something very specific about each room that connected organically to each story that was being told."
A room overlooking the Delaware River easily accommodates "A Good Job Gone," a story about a Black servant to a wealthy white man. The employer has a breakdown after being rejected by a Black paramour, leaving the servant without a job.
A room with a bronze frieze of a woman reaching out to an infant organically fits "Mother and Child," a story about three Black women gossiping about a mixed-race baby.
The mansion is now a house museum and its grounds a public park. It has its own history of wealthy white landowners and Black laborers: the story of the house butler, a Black man named Arthur Laws, is told on the mansion's website.
"The mansion was almost, like, nodding in agreement," said Eissler.
"The Ways of White Folks" runs through January 22.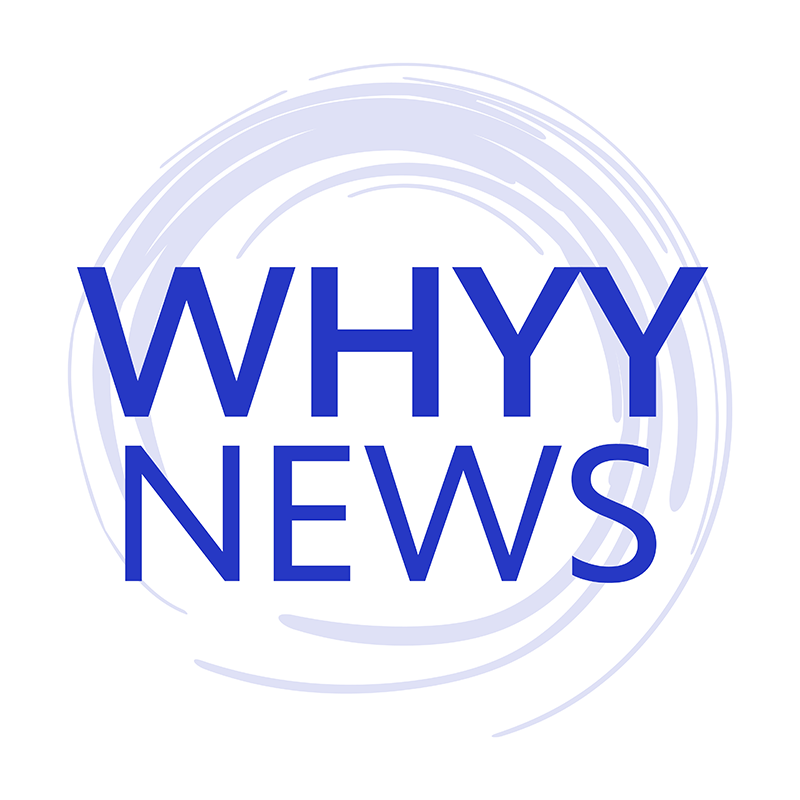 Get daily updates from WHYY News!
WHYY is your source for fact-based, in-depth journalism and information. As a nonprofit organization, we rely on financial support from readers like you. Please give today.