Streeteries forged by pandemic could become a permanent fixture under Philly bill
Philadelphia City Council is reviewing a bill that would legalize dining on city streets and sidewalks even after the pandemic ends.
Dining tables could remain in Philadelphia streets permanently under a new bill gaining traction in City Council.
The bill's sponsor, Councilmember Alan Domb, said the goal is to preserve the expanded outdoor dining options that helped restaurants survive the pandemic by allowing them to turn city streets and sidewalks into "streeteries."
"This is the only answer to keep these restaurants alive and more importantly to make sure our residents who work in these restaurants have jobs," said the councilmember, who also owns real estate in Center City.
The bill requires applicants to post their application to convert the desired public space into an expanded dining area, similar to a liquor license application, for 10 days prior to a review to allow for neighborhood comment. The regulations would also allow more enforcement powers, including removal of structures that are not up to code or if they are not being used for dining purposes.
Veteran restaurant owner Joe Schultice owns Nick's Roast Beef on Second Street in Old City. He said his streetery drew crowds. "It's changed some of our weekends, we get overflow from the bar and people can sit outside, especially with the nice weather."
He believes the expanded outdoor seating helped some of his fellow restaurant owners and probably saved a few, while offering a new way for neighbors to connect.
They "enjoy sitting outside, it's a relaxing thing," Schultice said.
Zak Pyzik, director of government affairs at the Pennsylvania Restaurant and Lodging Association, said Domb worked with their group and dozens of other stakeholders to write the legislation.
"Studies have shown that the delta variant (of COVID-19) has dampened indoor dining for many and has changed consumer behavior," said Pyzik. "Permitting streeteries to continue in Philadelphia will be massively helpful for our industry on its path to permanent recovery."
Pyzik cited a new economic impact survey by the National Restaurant Association that indicated 71% of restaurants are understaffed, 75% have had to change menu items due to supply chain issues and 44% cannot seat at full capacity.
The bill will be subject to a hearing, and if the expansion of streeteries is made permanent, there will be a permitting process before the outdoor dining is formally approved.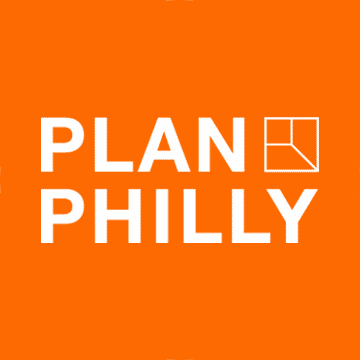 WHYY is your source for fact-based, in-depth journalism and information. As a nonprofit organization, we rely on financial support from readers like you. Please give today.