Sonia Sanchez poem 'This is Not A Small Voice' is now a piece of orchestral music
Composer Valerie Coleman said the words of Sanchez's poem about the innocence of Black children naturally translated to notes for a new work by the Philadelphia Orchestra.
Listen
2:04
A poem about the innocence of Black children, and the need to protect it, is the inspiration for a new piece of music, which got its premiere with the Philadelphia Orchestra this week.
The poem by Sonia Sanchez, "This is Not a Small Voice," was first published in 1995, and is now the first part of a yet-to-be-completed song cycle by composer Valerie Coleman, commissioned by the orchestra.
This is not a small voice
you hear       this is a large
voice coming out of these cities.
The Philadelphia-based poet and icon of the Black Arts Movement — and recently the winner of the $250,000 Gish Prize — Sanchez is well known for her writing and her performance style, how she delivers her work with rhythmic repetition and expressive vocal techniques. Sanchez can change the color of her voice, moving from a pitiful squeak to a powerful, melodic shriek.
Coleman said Sanchez's words naturally translated to notes.
"Her poems are music. They have a rhythm. They have a flow," said Coleman. "I just had to follow the blueprint of what she put on the table, and then just add my own little touches here and there. I was her sous chef."
The piece starts out quietly, suggestive of a small voice before it swells into fuller orchestrations describing the enormous power inherent inside children. Their voices may not cry for social and political change — as Sanchez's has for decades — but rather carry the formidable force of innocence and grace.
This is not a small love
you hear       this is a large
love, a passion for kissing learning
on its face.
Sanchez is writing specifically about Black children, calling them out by name like a roll call: LaTanya, Kadesha, Shaniqua, Antoine, Darryl, Shaquille.
"In talking with Sonia, we had a really wonderful conversation about how parents within African American culture name their children in such a way that ties back to their ancestry," said Coleman. "She felt that it was necessary within the poem to give credence to those multisyllabic names, and really give value and talk about and cherish them."
This is not the first time Coleman has been commissioned by the Philadelphia Orchestra. In 2020, she wrote the pandemic-inspired piece "Seven O'Clock Shout," based on the cheers given to New York City's frontline workers every evening by residents from their windows.
Coleman wrote "This is Not a Small Voice" for soprano Angel Blue, a celebrated opera singer and Grammy Award winner. She first appeared with the orchestra in March 2020 and has returned twice since then during the pandemic. Blue and Coleman selected the poem together.
"Valerie said in an email to me that she wanted it to sound baroque. By that, I understood it to be very simple and very plain," said Blue. "It's sort of like that saying, 'Still waters run deep.' That's exactly what I feel the tone is. 'This is not a small voice you hear. This is the voice of Kadesha, Shaniqua, La Tanya, Antoine, Darryl.' And then it comes into this explosive…"
Blue demonstrated an undulating vocal melody; no words, just pure voice rising and falling.
"That kind of thing is beautiful for me," she said. "It's moving."
For Coleman, the work is emotionally nostalgic, recalling the feeling of safety and play she remembers growing up in Louisville, Kentucky in the 1970s.
"I grew up near Muhammad Ali, his family. It was a neighborhood where we could play in the street, we could play in the alleys," said Coleman. "We were running around and we did not even notice the urban decay that was starting to happen because, in some way, shape, or form, we were shielded by our parents in this bubble of safety."
"As a parent, I feel that it's important to just let a child maintain and celebrate and enjoy the space that they're in for as long as they can before they are touched by the world. I feel like Sonia's poem does exactly that," she said.
In the Philadelphia Orchestra's program this weekend, "This is Not a Small Voice" will be paired with Samuel Barber's "Knoxville: Summer of 1915," which similarly describes an idyllic time from the perspective of a child.
"This is Not a Small Voice" is intended to be the first part of a song cycle. For their next collaboration, Coleman and Blue are looking at other works by Philadelphia poets for inspiration.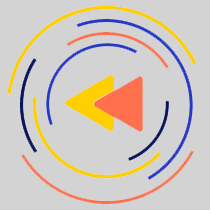 Saturdays just got more interesting.
WHYY is your source for fact-based, in-depth journalism and information. As a nonprofit organization, we rely on financial support from readers like you. Please give today.