Protests at Delaware prosecutor's house went beyond free speech, says attorney general
Listen
1:52
Delaware Attorney General Kathy Jennings says she doesn't mind that protesters have marched and chanted outside her home several times this summer while demanding the arrest of white police officers for a fatal shooting of a Black man earlier this year.
But now Jennings is protesting the conduct at similar demonstrations outside the home of one of her top prosecutors. She's gone to Chancery Court in a bid to limit their actions.
The protesters have gathered three times in recent weeks outside the suburban Wilmington home of Deputy Attorney General Mark Denney. He heads the Division of Civil Rights and Public Trust, which investigates police use of deadly force, among other duties.
That office is now reviewing the shooting of Lymond Moses by New Castle County police officers after a vehicle stop in January in Wilmington's Riverside neighborhood. Police have said two officers pulled the trigger after Moses drove directly at them, but his attorney says he was trying to drive around them to get away.
Jennings claims the protesters have gone beyond the bounds of protected free speech. She says they threatened and harassed Denney, videotaped his young daughters, trespassed on his lawn by planting signs and standing there, posted his address and license plate on social media, and suggested they would also picket his parents' home.
"Target[ing] unelected public servants, filming their small children, saying, 'We're coming for you,' and threatening their parents' homes is not protest,'' said Mat Marshall, Jennings' spokesman. "In this specific case, we're talking about a prosecutor who has spent his career charging and convicting some of Delaware's most violent criminals, and now some of its most powerful, some of whom would love to know his family's information."
Jennings has petitioned the court to force them to stay 300 feet from his house and notify the cops at least 24 hours before going there.
Jennings' petition said she has taken great pains to protect the rights of protesters, and even marched with them last year in the aftermath of George Floyd's death at the hands of Minneapolis police. Police groups had criticized Jennings last year because she declined to prosecute 22 protesters who were arrested last year, mostly for disorderly conduct, near Dover.
"This is essentially a civil warning, and one that we only made after more than a week of the defendants refusing attempts at mediation,'' Marshall said. "But we have a responsibility to protect all Delawareans from abuse, and we are left with fewer and fewer options to uphold it."
The petition is aimed at Keandra Ray and Kristina Kelly, two of about a dozen protesters who have been at Denney's home. They have also protested at the Wilmington homes of Mayor Mike Purzycki and Gov. John Carney, the petition said.
Jennings' filing said unidentified members of Jennings' office have met with them and conveyed that the "protests in residential neighborhoods implicate residents' personal privacy rights in a way that cannot continue."
But the petition mainly focused on the Denney home protests.
"Such targeting of Department of Justice employees at their homes — particularly broadcasting their addresses, family status, etc. — has a chilling effect on those women and men. Every day, our employees fight for victims and those jobs, by definition, place them in adversarial positions to others in our state,'' the petition alleged.
Keandra Ray has been a vocal presence at the protests. Her brother Jeremy McDole was killed by Wilmington police in 2015 and she has fought, in vain, to get at least one of the officers arrested.
Ray said protesters at Denny's house have been on his lawn and put signs there but have not gone too far or harassed anyone.
"Not one time did we say anything to his children,'' she said. "We were still screaming through the megahorn, 'Just do your job. Do a non-biased investigation. This is because of your occupation. You're the head person over the investigation. Do your job.'"
While Jennings' petition said neighbors have complained, Ray said many came and exchanged greetings.
"They offered us water. They brought their animals out to play, came out with their kids," she said. "We didn't do anything different than what we do at any other place."
Ray disputed the notion that the protests and social media posts put Denney and his family in peril. She said anybody can Google someone's name and find out where they live. "I don't understand where he's coming from, that we put his life in jeopardy,'' she said, and accused him of "behaving like a child."
Chancellor Kathaleen St. Jude McCormick held a phone conference with the parties on Sunday. She heard arguments but would not grant the temporary restraining order Jennings had sought.
Instead she issued an order Wednesday that set a second teleconference for next Tuesday, Sept. 14. In the meantime, she wants the parties to try to resolve the matter themselves or ask for court mediation.
In the meantime, Denney has been removed from the review of Moses' killing because of a potential conflict of interest in the matter. The state will now hire an outside attorney to conduct the probe.
"The defendants' actions have now disrupted the course of the investigation they claim to want to affect," Jennings' petition said. "The victim of their harassment can no longer continue on the case."
Ray said the state's latest move merely means they won't have to go back to Denney's house again.
"There was the only reason for us being there,'' she said. "Now it's go back to Kathleen Jennings' house."
No Delaware police officer has ever been charged with shooting a suspect, as a WHYY News analysis documented last year. Jennings showcased that story to lawmakers to hold police to a higher legal standard, and in June the General Assembly changed the law from a "subjective'' to a more "objective" standard. The new law won't be retroactive to the review of the Moses case.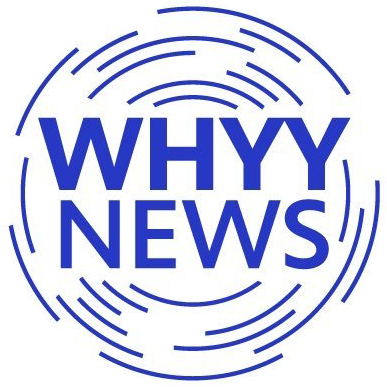 Get daily updates from WHYY News!