'Never saw this coming in a million days': Picking up the pieces in flood-ravaged section of Wilmington
Listen
1:34
Kia Bell was out of town last week when Hurricane Ida's remnants dropped intense, torrential rains on Wilmington and the region.
So she didn't see the eight-square block lake that formed when the Brandywine River rose to record levels and overflowed its banks. Bell knew there had been flooding in her northeast Wilmington neighborhood, but was stunned to see the damage to her house and about 100 others.
"We lost everything,'' Bell said. "My car got flooded. My basement got flooded. So it's not a good sight and we're just here trying to rebuild and trying to get back on track."
Bell, who is staying with family for the time being, spoke to WHYY News at the city's Disaster Reception Center at The Warehouse, a new recreational and educational center for teens. She joined dozens of others who were displaced or had their homes damaged at the center set up by the city of Wilmington. People in need were able to pick up clothes, food, cleaning supplies, as well as get access to social and medical services and more.
After getting a bag of snacks at one of several tables set up, Bell expressed her gratitude to volunteers.
"You guys are helping us as much as possible,'' she said. "So we definitely appreciate you. It's one of those things where you think it can't happen for you."
Officials from city and state agencies, nonprofits such as the American Red Cross and volunteer groups like the state's Medical Reserve Corps were on hand Tuesday at the relief center.
Theresa Young, who heads the Red Cross in the Delmarva region, said they have helped provide shelter to many and are now assisting with the recovery. The Red Cross also delivered meals for a few days, but the Salvation Army has assumed that role, Young said.
Vic Parker is a Red Cross volunteer.
"Today we're actually actually handing out bags with dust masks in them and some things like that," she said. "But earlier this week, we handed out cleanup kits with mops, brooms, and buckets.  We went to the neighborhood and actually had a truck that folks could come to and get a cleanup kit."
Public health nurse Anita Fellenbaum tended to some minor injuries at a first aid table.
"We had some wound care today," Fellenbaum said. "We had some rashes come in that we  provided care for as well, and referrals to local clinics to follow up with."
Affected residents can also call a toll-free Crisis Cleanup Hotline to get connected with volunteers for assistance. They will perform jobs such as clearing fallen trees, removing drywall, flooring and appliances, repairing roofs and mitigating mold. The number, part of a multi-state effort for all areas impacted by Ida, is 844-965-1386.
In addition, on Wednesday the Delaware Emergency Management Agency announced a flood assistance program. It's open to people in one-person households earning less than $52,000 a year, with higher earning limits for families. Residents can apply by calling 844-413-0038.
Mayor Mike Purzycki said local officials "have a great deal of work to do" but are pulling out all the stops to help people.
"It's a difficult task to pull lives and properties back together again following natural and unexpected disasters," he said. "The past several days have tested the ability of the community and government to come together as quickly as possible to assist affected residents and businesses."
Beyond the visible damage, many are still without power five days later. Moving back in could take weeks.
The city has condemned Claymont Street Apartments, a four-unit complex where Cassandra Moore and her adult daughter Miesha live on the third floor. Their apartment wasn't damaged but the complex's basement, first floor and mechanical systems took a big hit.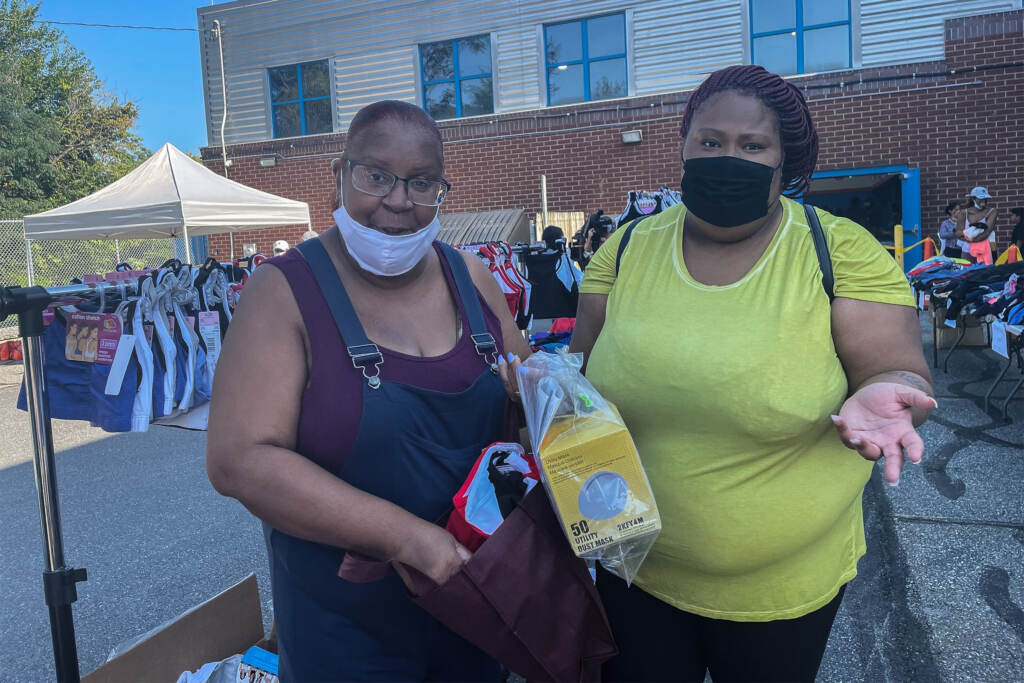 The Moores, who are also staying with relatives, picked up water, deodorant, soap, facemasks and sports bras from the relief center,
"It's just hurtful, to see all the people that lost all the stuff,'' Cassandra Moore said. "We didn't lose stuff, but it's still affecting us."
Dorrell Dollard and his wife and daughter have been staying in hotels since Thursday, using government-provided vouchers to pay the cost.
When does he think he can return home?
"We really don't even know that,'' he said. "We'll be just going day by day right now."
In the meantime, he's flabbergasted that Mother Nature put his neighborhood underwater.
About 6 a.m. Thursday — some 12 hours after the fiercest deluge — Dollard walked to a nearby store and initially was only mildly surprised by what he saw.
"There was water running on the side of the curb,'' he said. "And I was thinking it was just regular runoff. But another 15-20 minutes later, it just started coming and coming.
"And from that point on, we have been out. I never saw this coming in a million days, in my 50 years living in Wilmington."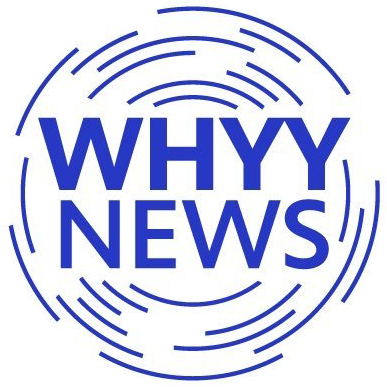 Get daily updates from WHYY News!