'I feel overwhelmed': Floodwaters have receded, but Wilmingtonians reel from Ida's remnants
Mayor Purzycki declared a state of emergency on Friday, one day after nearly 200 people had to be rescued from their flooded neighborhoods.
Gerard Durham pointed to the two-foot high watermark on a washing machine as he surveyed the muck and debris inside his northeast Wilmington laundromat Friday morning.
At least he could get in the door.
A day earlier, the shopping center off Northeast Boulevard and surrounding blocks were part of a vast, deep lake — Durham called it "a river" — that formed after the Brandywine River that runs through the city crested at record levels and overflowed its banks.
The river reached 23.1 feet, shattering its record high of 20.4 feet in 2014, the National Weather Service said.
While the woes of Philadelphia, where highways were buried in water, drew national news coverage after Hurricane Ida's remnants deluged the region with rainfall, the scene in Delaware's largest city, 30 miles to the south, was perilous as well.
City rescue crews and private citizens used boats to get 200 residents to safety or to the hospital to treat health emergencies, but no one was killed or seriously injured, Mayor Mike Purzycki said.
Several roads were closed because they were impassable. The city opened a shelter nearby, and on Friday morning the mayor declared a state of emergency.
The body of water that damaged Durham's Lancer Laundromat and other businesses and homes had receded by 9 a.m. Friday, as city public works crews swept away the mud and a few inches of water on the roadway.
Durham was philosophical as he began figuring out how to reopen.
"Either it's insurance or FEMA or whatever the case is, we'll work this out,'' Durham told WHYY News. "But this is the busiest time of the year. Kids are back in school and that kind of thing. So we need to open as soon as we can."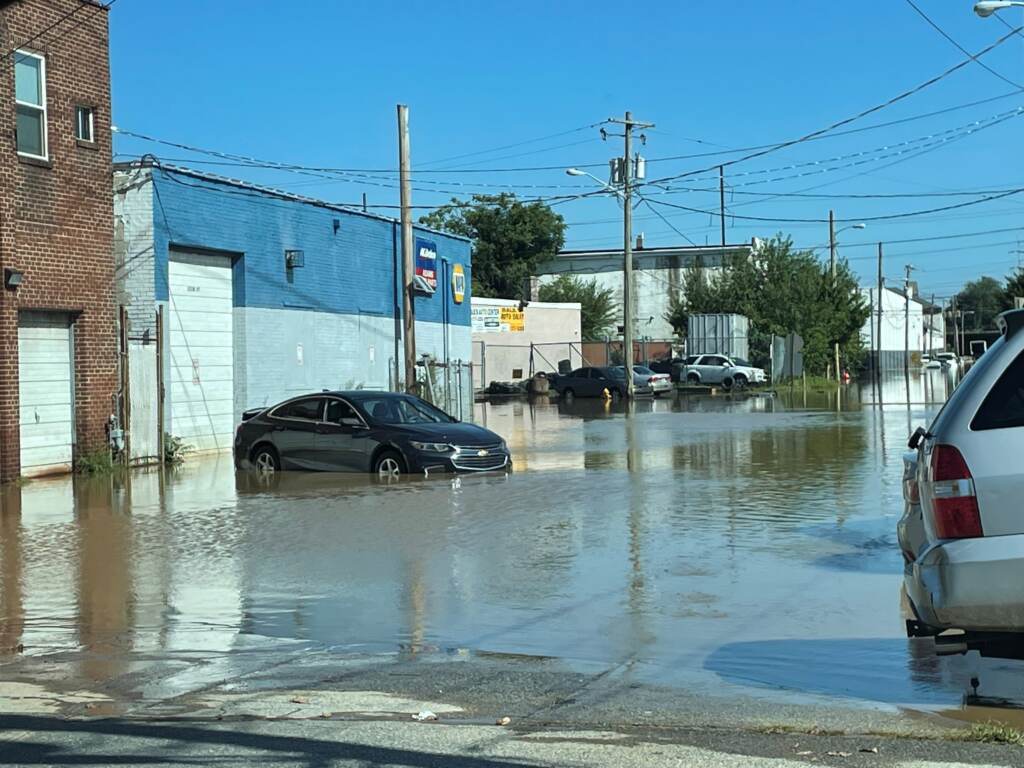 For Andrienne Dolley, the flooding is just the latest blow she has sustained in trying to open her first brick-and-mortar store for Dolleys Sweet Cakes, next door to the laundromat. Delayed in large part by the coronavirus pandemic, Dolley has spent months getting permits and renovating the space to sell desserts and other items.
She had planned to greet customers this weekend, but now that notion has been dashed.
On Thursday afternoon she couldn't even see the store from across Northeast Boulevard. The closest she could get was more than a quarter-mile away.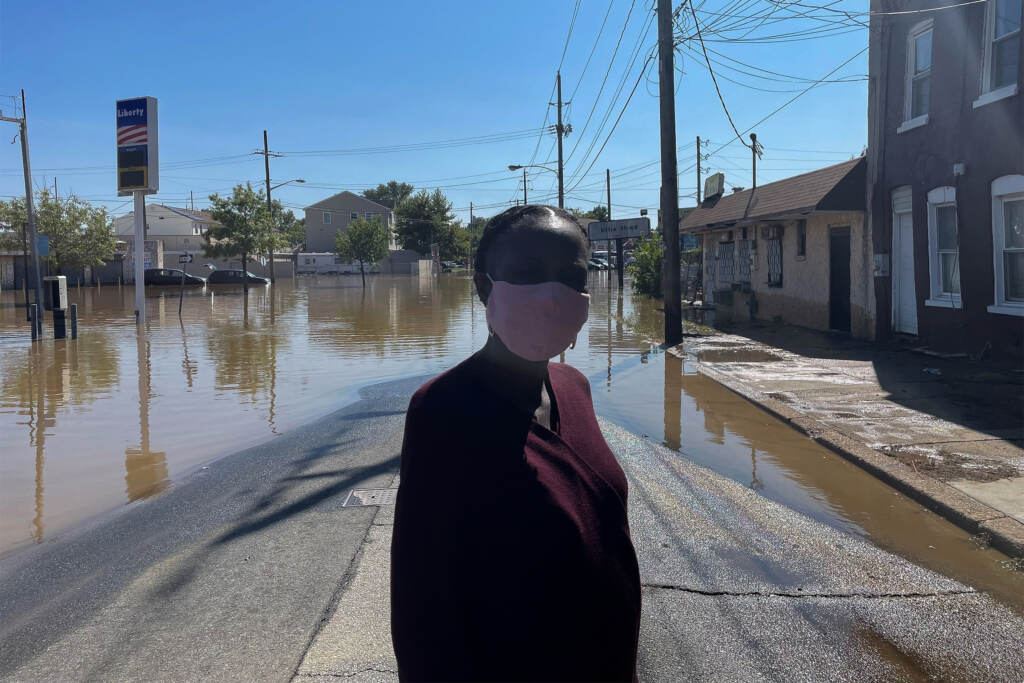 'Ugh, it feels like I'm back to square one,'' she told WHYY. "I feel numb from all these changes and things keep happening that we have no control over. Now we have a storm that came through and we can't get open.
"You know, there's carpeting in the storefront. We have product that's still in boxes that hadn't been put away and that was the plan for this weekend because we were going to do a soft opening for Labor Day. So now everything's just put off."
Dolley said her calm demeanor was merely a mask that covered up her true emotions. "I may not show it but I feel overwhelmed,'' she said.
While Dolley walked back to her car, pondering her next steps, a young man in dreadlocks who identified himself as Nico walked across the boulevard. He had returned from the beach in the morning, only to be stunned to learn he could not get to his home. He ended up walking through waist-high water to get there. The house was not damaged but some of his neighbors had been impacted.
"We got fortunate,'' he said.
A block away, city fire Capt. Matthew Marsella rested with fellow crew members as he recounted the efforts they made getting people to safety. As he spoke, an abandoned inflatable raft that was used earlier by a citizen rescuer sat in the roadway median.
Marsella said 911 began receiving calls at about 8 a.m. Thursday as the water began cascading into and filling Northeast Boulevard and cross streets.
"We have been taking people out of their residences throughout the morning, in the afternoon, primarily medical emergencies like what we had, everything from just elderly, they needed to get out of the heat,'' he said. "Of course, there's no power over there right now. They shut down the power, the gas. So just that and your regular sick person."
Mayor Purzycki and aides spent Thursday assessing and directing the response to the flooding, and on Friday morning declared the emergency.
Reiterating that no one in Wilmington had died or suffered "traumatic injury,'' the mayor stressed that "now we must address the aftermath of this event so that things get back to normal again."
The shelter is at the Police Athletic League at 3707 N. Market St. Purzycki said anybody who goes will be tested for COVID-19 and that masks are required. Food, water and other services will be provided, he said, but pets are not allowed.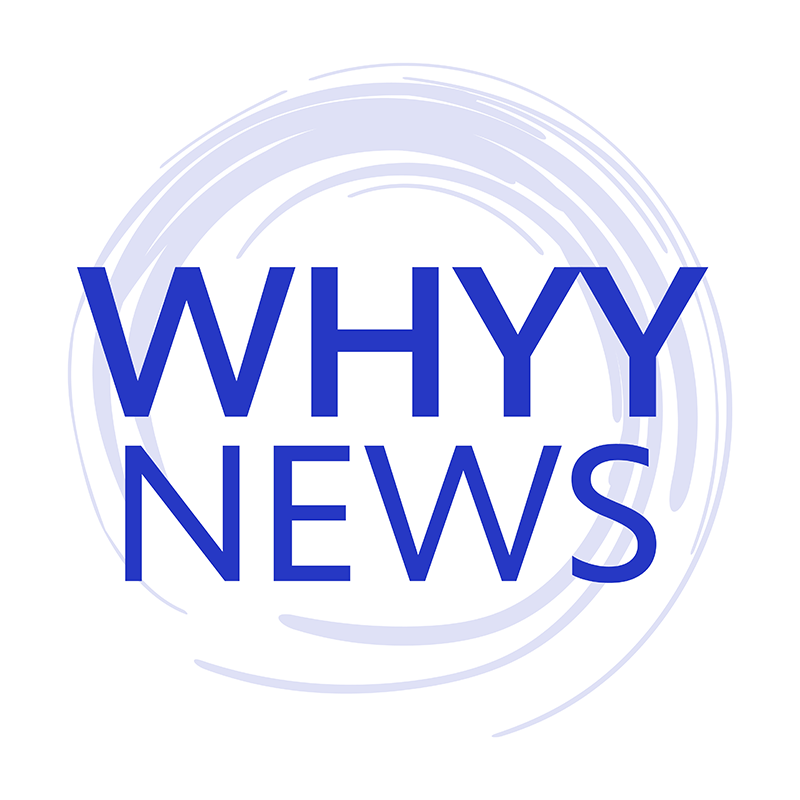 Get daily updates from WHYY News!
WHYY is your source for fact-based, in-depth journalism and information. As a nonprofit organization, we rely on financial support from readers like you. Please give today.