How Philly's trash problem made Hurricane Ida flooding worse
In Philadelphia, litter and illegal dumping have become climate issues. In some sections of the city, residents saw flooding linked to clogged drains.
In Philadelphia, litter and illegal dumping have become climate issues.
Philadelphia Water Department crews spent days cleaning trash out of the city's nearly 75,000 storm drains, in preparation for remnants of Hurricane Ida. Prodigious levels of trash and litter in the city — the only without a citywide street cleaning program — means storm drains are frequently clogged by debris.
"When we have a forecast and we know that we have a storm like this, we go out to areas that we know can be problematic, in terms of being low lying or where there's a lot of trash or other debris that's been clogging up drains," said Brian Rademaekers, a spokesperson for PWD. "So we were doing that for the last five days ahead of the Ida event."
Clogged drains, in turn, can be a huge problem, sending water surging in areas that are not inherently flood-prone. The city's Office of Emergency Management implored residents to help out clean drains just as storms from Ida were beginning to hit the area.
Blocked drains can occur naturally in the autumn, as dead leaves accumulate in gutters. The rest of the year, it's typically because street debris has blocked the drains. The PWD's Inlet Cleaning Crews work year-round removing debris, but pull extra shifts in advance of significant weather events.
Sometimes, those prevention efforts still aren't enough.
On Wednesday night, at 52nd Street and Whitby Avenue, a viral video captured rampaging stormwater at the intersection, with water nearly three feet high.
"My car was floating," said resident ​​Clifford Sakora Drake. "It was literally riding a wave. And our basement is flooded."
On Thursday, as the resident sat cleaning out his waterlogged car, he blamed the damage on chronic issues with trash.
"What's the problem? It's the sewer grates here," he said. "They clog up. Trash cleanup isn't great here. Sometimes trash pickup doesn't come for weeks, recycling is even worse."
Videos of the 52nd Street flooding show bags of trash, recycling bins, and floating litter among the surge. While Drake's home sits at the bottom of a steep hill, it's about a mile away from the banks of the surging Schuylkill River and flooding was localized entirely around four storm drains at the middle of the 52nd St intersection. Other neighbors less than a block away said floodwaters didn't reach their homes.
Rademaekers acknowledged it was difficult for the city's Inlet Cleaning crews to hit all of the numerous storm drains in the city but said it was difficult to say for certain exactly why Drake's block flooded in light of the intensity of rains brought by Ida.
"Sometimes when we get a storm of this magnitude, no matter how well the sewer system is functioning, there can be an overwhelming amount of rain that no sewer system or cleaning could handle," he said.
But other areas have similarly blamed recent flash floods on blocked inlets, like surging water seen in July, in Northeast Philly — although the city asserted the drains in that area were checked and functioning normally.
Regardless of the cause, Drake said he anticipates that climate change will only bring more severe weather events
"We're gonna have more flash floods, they're going to happen more often," he said. "It's only going to get worse. The city really needs to do something about it."
Rademaker said residents that observe clogged inlets should notify PWD at 215-685-6300.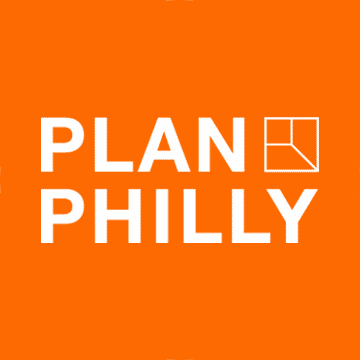 WHYY is your source for fact-based, in-depth journalism and information. As a nonprofit organization, we rely on financial support from readers like you. Please give today.