A new place to gather: Pottstown community is reviving a historic cemetery
Artists and volunteers came together on Saturday in Montgomery County to celebrate, revive, and raise funds for Pottstown's Edgewood Historic Cemetery.
Listen
1:17
Got a question about life in Philly's suburbs? Our suburban reporters want to hear from you! Ask us a question or send an idea for a story you think we should cover.
Artists and volunteers came together on Saturday, April 30, in Montgomery County to celebrate, revive, and raise funds for Pottstown's Edgewood Historic Cemetery.
Over 30 neighbors mowed grass, cleaned grave plots, and planted a new garden, while 46 local artists sold handmade goods — many made of upcycled materials — at a spring Art Fair that was hosted by residents.
An estimated 3,000 people are buried in Edgewood Cemetery, on East High Street, including many veterans and historic local figures — like Pottstown's first female doctor — according to Pottstown resident Andrew Monastra.
Monastra told stories of people who are buried in the cemetery, as he and other volunteers planted rose bushes, dogwood, and magnolia. After the grounds were abandoned in 2012 by its caretaker, Monastra took it upon himself to begin maintaining the grounds and mowing its lawns.
"The people who are buried here were some of the founders and people who made Pottstown what it was. And it was a shame to see that they weren't being respected," Monastra said.
"I mean, it's bad enough you got to die, right? So it would be nice if you had at least a place where your last resting place was taken care of."
His efforts have since grown. The cemetery now has a board of seven volunteers, which, along with Hobart's Run, a local non-profit launched by the Hill School, is helping organize revitalization efforts and is fundraising for cemetery upkeep.
Tamara Shaner, of Douglassville, was inspired by Monastra to help clean the cemetery. She said it's also a great place for people to learn about their local history.
"If you are interested in what happened in the past, it helps us make us all better for today and tomorrow," Shaner said.
Cathy Skitko, of Hobart's Run, said they hope to make the land more of a community gathering space — in the spirit of the cemetery's old traditions.
"People don't realize that years and years ago, people used to come and have picnics in the cemetery around the gravestones of their descendants," Skitko said.
With events like Saturday's Art Fair, the cemetery board and Hobart's Run are aiming to raise at least $15,000 to $20,000 a year, just to keep the grass mowed. They want to raise more to enhance the grounds and resettle fallen tombstones.
Skitko said they also want to continue to beautify the cemetery, with new benches, a walking labyrinth, and more gardens. Just last week, volunteers with Habitat for Humanity MontDelco planted about 50 trees with the group.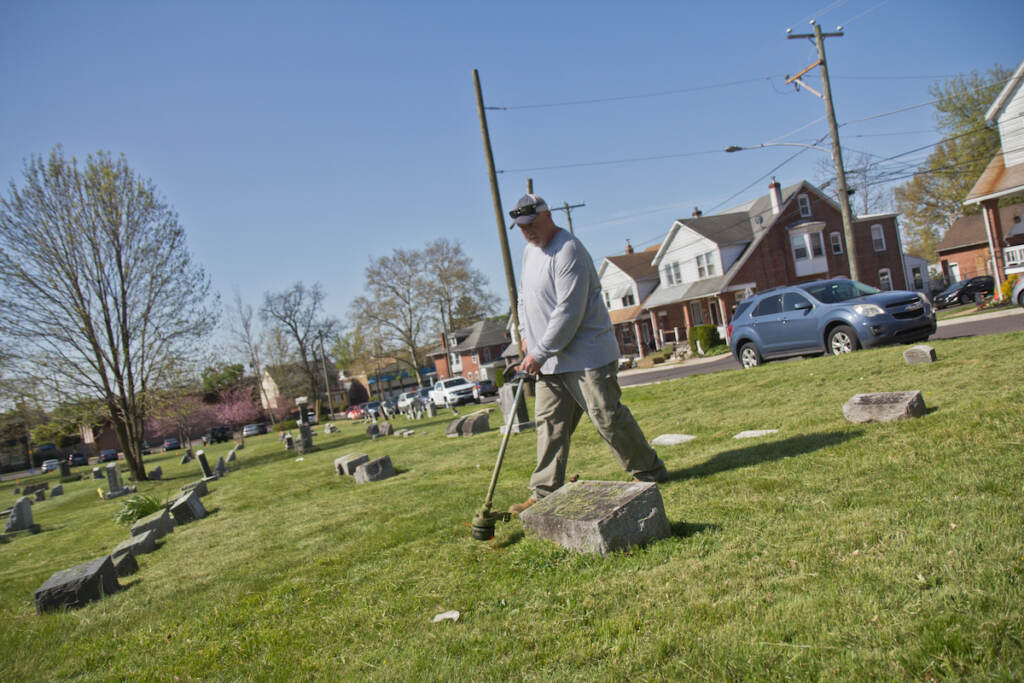 The cemetery hasn't had an official owner since the 1930s, after a private company could not keep up with rising maintenance costs. Monastra said community members continue to ask him permission to help with clean-up endeavors, but he wants residents to see their own power in making it beautiful.
"We don't have to go to the government for every problem. We don't have to go to the borough," said Monastra. "We just go to people and they will help us."
José Alicea lives across the street from the cemetery, which sits in the center of a residential area. "It's just a community thing. It's something that needs to be done," Alicea said. "And of course, we still have to remember those who are our past and keep it decent and it also beautifies the community."
While volunteers were bringing new life to the cemetery, many other artists were giving new life to found objects.
Bronwyn De Maso, a textile artist and Pottstown resident, organized the art fair portion of the event. She became involved with the cemetery revitalization efforts after organizing a clean-up in honor of her brother, a veteran who died in Afghanistan. De Maso is proud of the fact that all of the artists at the fair produce handmade designs.
Local artists James McKinnis and Jennifer, of Jenny'z Customs, were selling their handmade leather goods made from locally-sourced materials.
Phoenixville resident Jesse Crater sold sculptures made of upcycled materials — like vegetable steamers — found from his previous job at the Recycling Services Inc., in North Coventry Township.
Crater, who is on the cemetery board, also has some deep Pottstown roots, with many relatives buried in the cemetery. He's helping to plan a monthly industrial flea market there.
"I've always been attracted to graveyards," Crater said. He said he hopes it can be a place where residents "enjoy life… instead of somewhere to be feared and avoided."
Christy Morrell, of North Coventry Township, makes art out of upcycled utensils: The silverware she finds is used to make jewelry, sculptures, yard art, plant tags, wind chimes, and more. One of her TikTok videos featuring her work went viral this month, with over 1 million views.
"This is the circle of life … upcycling something that was junk once and making it into something new and exciting and giving it new life," Morrell said.
Pottstown's first women doctor and civil war generals are buried in Edgewood Cemetery. (Kimberly Paynter/WHYY)

Residents of Pottstown cleaned and beautified Edgewood Cemetery on April 30, 2022. (Kimberly Paynter/WHYY)

Residents of Pottstown cleaned and beautified Edgewood Cemetery on April 30, 2022. (Kimberly Paynter/WHYY)

Ceramicist Nancy Diaz-Metz brought her handmade kitchen-wares to the Edgewood Cemetery in Pottstown for the community craft fair. (Kimberly Paynter/WHYY)

Members of the Pottstown community participated in a community clean-up and art fair on April 30, 2022. (Kimberly Paynter/WHYY)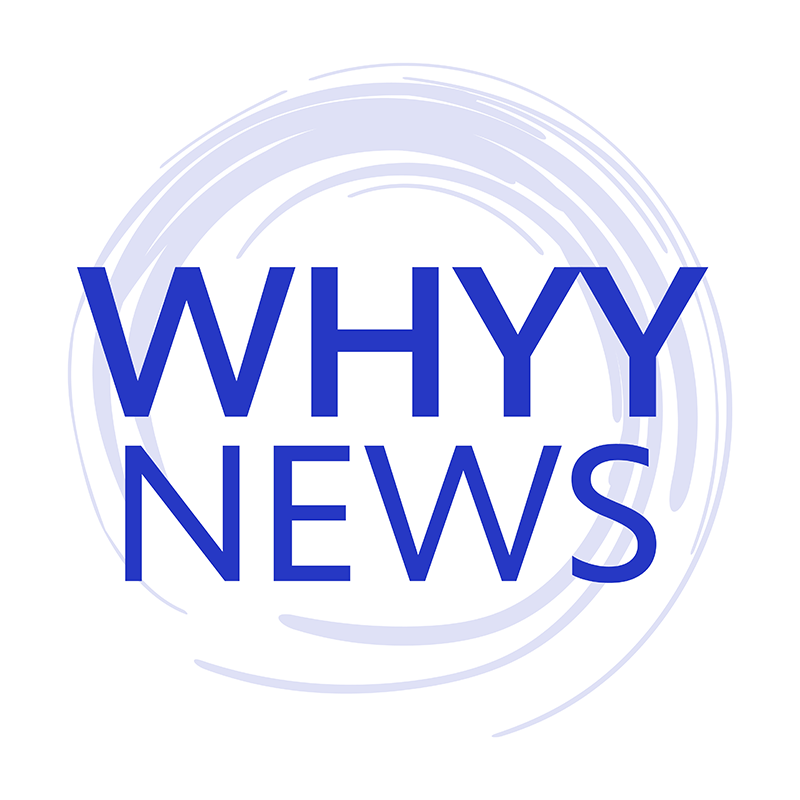 Get daily updates from WHYY News!
WHYY is your source for fact-based, in-depth journalism and information. As a nonprofit organization, we rely on financial support from readers like you. Please give today.