Philly's good things: How a resilient city stepped up in the face of adversity
Philadelphia got a shoutout in the first presidential debate last night that triggered a swift response from residents who won't let a non-local, even if he is POTUS, slander the City of Brotherly Love and Sisterly Affection.
To be clear, when President Donald Trump said the now-trending line, "Bad things happen in Philadelphia," he was falsely claiming poll watchers were improperly blocked from entering the city's new satellite voting locations.
Still, to many, the phrase felt like an attack on the city itself, prompting a fierce online response of all the good things that happen here.
Like any major city, Philadelphia struggles with poverty, gun violence, and issues of equity.
Events of this year — from the COVID-19 pandemic to a historic surge in shootings to the national reckoning over systemic racism — have only exacerbated these problems, but below you'll find a short list of how Philadelphians, despite all the struggles they face, have come together again and again for each other.
Fighting hate with love
Earlier this month, the owner of Harriet's Bookshop in Fishtown, received a racist and threatening email from a total stranger.
"The person who wrote it felt we were less than, that we deserved to be slaves, that myself and my staff were going to be stalked, that we would be raped," said bookshop owner Jeannine A. Cook. "Just the worst things that a human could say to another human ever."
Cook and at least nine other Black-owned businesses that had received similar threatening messages went public with the emails.
She says the public's response was overwhelming.
People sent Harriet's emails of support, dropped off bagels and people even showed up to the bookshop to stand guard for hours, said Cook.
"I was in a fit of emotion and [a woman] showed up with flowers and I just cried," said Cook, adding she and the anonymous woman gave each other an air hug.
For Cook, the person she calls a "keyboard gangster" does not embody Philadelphia and she says it shouldn't take a characterization by the president to get residents to show their city some love.
"I don't think it should have to take someone's negative comments for us to recognize just how beautiful and how powerful we are as a city," said Cook. "We're doing — what we've always been doing — we've been holding each other down and making sure that our city does what it's supposed to do."
If anything, this is an opportunity for Philadelphians to do more for one another, said Cook.
"Our city is about love — there's not many cities that are named for love."
Picking businesses up when they're down
A beloved Germantown coffee and book shop was broken into three times in the span of several weeks this summer. Some money and an iPad were stolen the first time and their point-of-sale system was damaged in the third break-in — the storefront window was broken each time.
The community flooded Uncle Bobbie's with donations and words of support.
A GoFundMe with a goal of $50,000 — originally set up to help the staff get by when the shop was closed because of the pandemic — eventually raised over $93,000. Then, with help from the Small Business Community Relief Fund, Glazier's Union 252 and Eureka Glass and Metal, Uncle Bobbie's recently got a new storefront window.
"[The response] was overwhelmingly positive," said General Manager Justin Moore. "In a way you almost kind of see in a Disney movie."
Moore said people flocked to the business for its August reopening and likely gave Uncle Bobbie's the best day of in-store business for a non-holiday since it opened in 2017.
As far as the president's comments are concerned, Moore is not sure it dignifies a response.
"All I see, particularly in my role at Uncle Bobbie's, is support and love. We're not immune to the greater issues that face every big city in the country," he said.
The rise of community fridges and mutual aid
Many Philadelphians have increasingly turned to food pantries during the pandemic as they face increasing food insecurity and the threat of eviction.
The increased demand has placed these pantries under immense pressure and other Philadelphians have stepped up to help.
Brightly colored refrigerators stocked with fresh produce, such as zucchini, apples and kale, have popped up in all corners of the city during the pandemic, often with no relation to the other. Volunteers help clean the fridges and toss out expired produce. The community fridges are a fresh form of a long-held Philadelphia tradition of providing mutual aid during times of crisis.
"I think there's a huge number of people who are now saying, 'I realize I need to do something and I realize I need to help my neighbors,'" Syona Arora, who helped bring a community fridge to South Philly, told WHYY News in August.
"Because by helping my neighbors and supporting the community I live in, we can strengthen, and we don't need to rely any longer on systems that aren't beneficial."
The Black Doctors COVID-19 Consortium
Seeing data that showed a disproportionate number of Black Americans were contracting the coronavirus and dying from it, pediatric surgeon Dr. Ala Stanford joined forces with religious leaders to bring COVID-19 testing to the parking lots of churches.
A group of Black doctors took a van into neighborhoods where residents tend to distrust the largely white medical community, which, along with city health officials, were slow to respond to the crisis in the Black community.
The volunteers said they administered 5,000 tests in the first 22 of these stops.
"This whole enterprise came from a life of being Black in America and having to wait," Stanford told WHYY News in June. "Of people telling you, 'Be patient. Don't worry, help is coming.'"
The Black Doctors Consortium got a boost in June when it won a $6.9 million contract from the city to conduct coronavirus testing.
Bringing 'family meal' to restaurant workers and beyond
When restaurants were ordered closed in March, Nok Suntaranon, owner of a small Thai restaurant in the Italian Market, knew what it would mean for workers in the industry.
"When this happened, instead of thinking about myself, I took a minute and I think about them," Suntaranon said. "People in the restaurant industry gonna get laid off. They won't be able to have anything to feed themselves for a very long time."
To reduce food waste and help restaurant workers, Suntaranon took to social media. She offered to cook a "family meal," a term used to refer to staff meals, using food restaurants were willing to donate.
Soon, Suntaranon would have enough to feed restaurant workers and then some.
Your favorite moments of kindness and community in 2020
We asked you how you've seen the city step to the challenges of this year. Here's what you told us:
"Philadelphia is the Rocky story in real life," wrote one reader on Instagram.
The city is no stranger to a "beating," they wrote, but manages to get up each time for another attempt to reach the metaphorical top.
Seen a lot of stepping up by city workers, even as the city itself has abandoned us. We make our own communities good. https://t.co/ZbHpxAxmst

— 100% Quiet Drape 🏃 (@asunflowerpose) September 30, 2020
Take the time children were pulled from school and saw their social circles shrink to just their immediate family. Philadelphians started posting rainbows on their windows and sidewalks as a small scavenger hunt for tots.
Then, there's the time florists, who saw all their weddings and graduation events get canceled, gave away thousands of flowers in Rittenhouse Square.
Philadelphia chefs (looking at you @johnColtrane215, @NSuntaranon, Kurt Evans, Elijah Milligan and more) developed programs to help feed healthcare workers and those in need while educating people that food scarcity was a problem before the pandemic. https://t.co/bu6X81cRQ6

— Kae Lani Palmisano (@KaeLaniSays) September 30, 2020
And who could forget the time a group of hobbyists, designers, and medical students made face masks to donate to essential workers.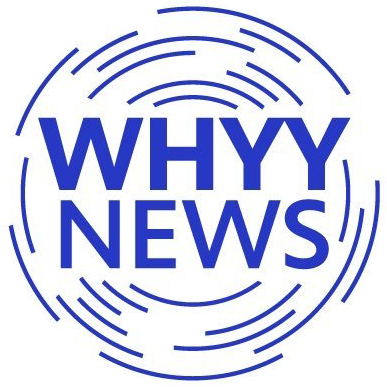 Get daily updates from WHYY News!