Philly's Black community didn't create the gun violence epidemic we face
West Philadelphian Amir Bey Richardson writes about his experiences with guns and how U.S. history and struggles for white power have shaped them.
This essay is part of a collection of stories exploring people's relationships with policing across Philadelphia. Other essays have explored the criminalization of homelessness and police violence at protests.
Two Fridays ago, 17-year-old Kyeir Pickens lost his life to gunshots fired while he played basketball outside of Francis Myers Recreation Center in Southwest Philly. He was shot and killed at the park I frequented as a kid growing up at 60th and Kingsessing. The closest patch of grass to my house, Myers was the place to go play, so close that I could go there without asking permission from my mom.
It was the community backyard — a humble place to release pent-up energy. We swam in the pool in the summer, played tag in the grass, climbed on the playground, and played basketball on the court. Drill teams practiced there and drumlines performed. It was an environment for creating joy. Though, the unfortunate truth is I also carry scars from my visits too. And a lot of it came from shootings similar to Pickens.
The unfortunate truth is gun violence has become background noise to me — figuratively and literally.
Pickens was one of more than 100 people lost to homicide this year so far in Philadelphia. A disproportionate number of the young people killed were from my personal stomping grounds of West Philadelphia. These consistent acts of violence trace back to systemic causes — severe poverty, divesting, gentrification, food scarcity, housing insecurity, and the cutting of educational and developmental programs for young people and adults. But gun violence isn't a problem that was created by poverty or inequality.
From the nation's founding in 1776 to today, guns have played a starring role in American culture — from cowboy pictures to John Wick movies, endless cop shows to nerf guns. All of these things have settled into my mind and shaped my ideas about guns.
Growing up in Philadelphia, I hated the weapons for reasons that are straightforward. They're generally used to kill. Before I turned 10, I had a gun aimed at me. At the stroke of midnight on New Year's Day, gunfire filled my block. I personally witnessed exchanges of bullets outside of my house. And like many Philadelphians, I know community members who have been shot or killed. Guns to me were a deadly interruption of my day-to-day life when I just wanted to be a kid.
In 2020, I made a choice that would have surprised younger me. I became a licensed gun owner. And despite all of the violence I've experienced in my life, it wasn't the guns I saw in my community that made me feel the vulnerability that inspired the purchase.
It was another American tradition that propelled me to purchase a 9mm Luger: racism. Specifically, watching armed white men storm the state capital of Michigan last April, and watching white men in Port Richmond and Fishtown area roam the streets assaulting people.
I see gun violence in my community as an issue of people needing to be met with love and care. The racism in Philadelphia and in this country I'm afraid can't be met with that same approach. And I need to know that I can defend myself and those I love.
Since then I've learned that, like many other issues, the discussion around gun violence is often framed in a way that leans anti-Black. While it's widely understood that white males pull the trigger in most mass shootings, it's not widely discussed that 60% of gun deaths are suicides, according to the Center for Disease Control and Prevention. The stories that grab our attention however are roughly 30% of gun deaths classified as homicides. That points to an incomplete discussion.
As this incomplete public conversation drones on, vulnerable communities continue to have needs that are not met. And let me be clear, any discussion of gun violence without calling out the Fraternal Order of Police — the union that represents and protects Philadelphia police — is insufficient. I live in a heavily policed neighborhood, just blocks away from where Walter Wallace Jr., a young man experiencing mental duress, was gunned down by police officers without being met with any other form of aid.
The discussion around gun violence is often framed in absolutes. A problem is noted, and we search for a singular solution. The unfortunate truth is that guns are not going away. A more productive approach might be to find a relationship with firearms that's more informed and curious in such a way where everyone feels safe. This might mean significant gun reform. But to me, the more pressing issue is the perception of danger that drives people to want guns.
Why don't people feel safe? Looking at the recent tragedies that involved guns, what's clear to me is marginalized communities specifically, Black and brown, are living under intense social pressures that leave them feeling desperate or vulnerable.
Meanwhile, white men make up the majority of the 60% of suicides mentioned earlier and commit most acts of mass violence in this country. Research has shown these men share a common trait: a sense of grievance and anger over a perceived loss of power and the perceived threat of losing control. More recently, a white man killed eight people, most of them Asian women, because of a "bad day" brought on by his fear and the loss of control over himself due to a self-described sex addiction.
All of this brings me to say I have no absolutes to offer in terms of quick fixes for Philadelphia's recent uptick in gun violence. What I can offer with certainty is that Philly communities — specifically BIPOC spaces — need your love, care, and support.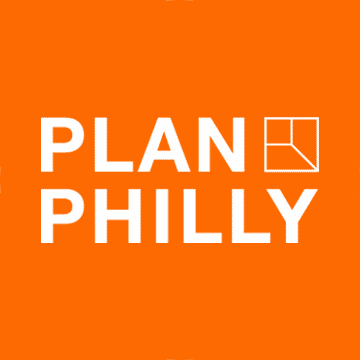 WHYY is your source for fact-based, in-depth journalism and information. As a nonprofit organization, we rely on financial support from readers like you. Please give today.