Philly police, A.G. tout reductions in shootings in some parts of West Philly
More than 500 people have been murdered in Philadelphia so far this year, passing the previous record set in 1990. However, Pennsylvania Attorney General Josh Shapiro and Police Commissioner Danielle Outlaw went to West Philadelphia on Tuesday to say there is some good news: A partnership between them and community groups led to a decrease in the number of shootings in that part of the city.
Since July, they said, the number of shootings in the 18th and 19th police districts went down by 87% and 22%, respectively.
Shapiro said his office and the police achieved that because they shared intelligence and worked with the community, and sometimes officers worked overtime, though he would not go into more detail.
"No single agency can take down gun and drug traffickers who threaten public safety. Working together and providing education and services? Well, that's going to make a real difference in people's lives," Shapiro said.
Outlaw said that although crime continues to be an issue, these results show that the agencies and communities can make progress by working together.
"We share this information to show that there is hope," she said. "We absolutely acknowledge that there are issues all around the city, but I think we would be remiss in our duties as leadership to not share the good."
The partnership started earlier this year between Shapiro, the Philadelphia Police Department, and community groups in West Philadelphia. They modeled it after a similar program in Kensington. In September, Shapiro touted the results of the program: They had charged dozens of people with conspiracy, illegal gun possession, and drug violations, and seized money and weapons.
He said there are already similar teams from his office working in McKeesport and Wilkes-Barre. He added that four state and city lawmakers have called about setting up similar programs elsewhere, but that he would need millions of dollars from the General Assembly for his office and police departments, as well as support for legislation to address untraceable "ghost guns."
"We need more police — more police with time to form relationships in the community that they serve," Shapiro said.
Kirsten Britt, a community activist born and raised in the neighborhood, echoed that point. As one example, she said there are two community relations officers in the 18th District, which is not enough.
"You're asking two officers to do the work of an entire town. And I don't think that's fair."
Shapiro, who is running for governor, pledged he would come back to Philadelphia again. Last week, Outlaw declined to say whether she had interviewed for the police commissioner job in New York City, after reports that she was at the top of the short list from incoming mayor Eric Adams.
When asked how the police department would work to keep these initiatives going if the administrators change, Matthew Gillespie, police captain for the 18th District, said they would like to make these efforts just part of their work, and not special initiatives.
"Commissioner Outlaw has brought a mindset of collaboration, and this is just that," Gillespie said. "No matter what administrations are in government or who the captain of the 18th District is … the template is there for … continued success."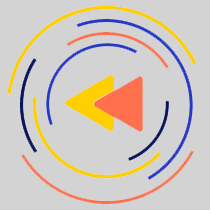 Saturdays just got more interesting.
WHYY is your source for fact-based, in-depth journalism and information. As a nonprofit organization, we rely on financial support from readers like you. Please give today.