Philadelphia police officials say they're improving community policing as homicides soar
There have been 524 lives lost to homicide in Philadelphia this year, of which 59 were kids. The closest number of homicides the city has ever reached was 500 homicides in 1990, officials said during a gun violence press conference Wednesday.
The city's homicide unit has arrested more than 20 people wanted for homicide in the last three weeks.
Police officials say they are making progress in the city's "pinpoint grids," which police have chosen as key locations to tackle violent crime. Since last year, citywide homicides are up 13%, while homicides in the city's "pinpoint grids" remain steady. Citywide shooting victims are up 3%, while shooting victims in the "pinpoint grids" are down 16%.
"Let's be clear, our detectives are working around the clock to bring these dangerous offenders to justice," said Police Commissioner Danielle Outlaw. "The PPD is not just taking a reactionary approach to policing. Finding ways to bring the PPD and the community closer is essential to improving police-community relations."
Outlaw said the department is making improvements to community policing by offering several activities including the youth police camp and the youth advisory committee, which unites young people to discuss ways in which public safety could be improved. The Philadelphia Police Department also is launching its Procedurally Just Youth Engagement Program which will engage youth to ensure officers are applying key principles, like trust, in their policing.
The city also announced its fourth and final round of the Anti-Violence Community Expansion Grant Program awardees. Eighteen additional organizations will collectively receive more than $7 million in funding. So far, the city has distributed $13.5 million for the program.
The funding goes to organizations that offer violence prevention programming and services that contribute to the city's violence prevention and reduction goals.
"These organizations include ManUpPHL, which helps men find alternatives to violence like connecting to mentees to positive influences and needed resources … [and] Unity in the Community will expand its carpentry academy to provide training and apprenticeship programs that deter participants from engaging in gun violence by providing safe haven, mentorship, counseling and job skills training," said Erica Atwood, who leads the city's Office of Violence Prevention.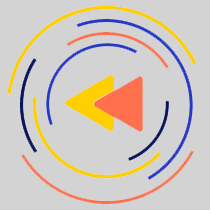 Saturdays just got more interesting.
WHYY is your source for fact-based, in-depth journalism and information. As a nonprofit organization, we rely on financial support from readers like you. Please give today.