Philly neighborhoods celebrate teen 'play captains' at kickoff event
Teen "play captains" will teach kids on "Playstreets," closed-off roads pre-designated by the city that draw over 150 kids daily.
Four Philadelphia teenagers were expecting an ordinary first day of work on Monday morning. Instead, they were met with a red carpet and community members cheering their names.
The four teens, Jah'sier Brickett, Semaj Mcfadden, Makalah Hanible, and Taylor Elliott, known as the "Fab Four" to their bosses, are working as play captains this summer in Kensington through Fab Youth Philly's Play Captain Initiative.
They will be playing with and teaching kids on "Playstreets," closed-off roads pre-designated by Philadelphia's Department of Parks and Recreation. Leaders expect over 150 kids to participate in the program city-wide daily.
The Kensington hub, the Office of Innovative Solutions Collective, was one of four city locations holding red carpet rollouts for teens on Monday, with one more site in North Philadelphia and two others in West Philadelphia.
Brickett, 15, of North Philadelphia, was overwhelmed at the surprise celebration in Kensington, which will serve about 30 to 35 kids a day.
"I felt like I was famous," said Bricket. "I never experienced nothing like this before."
Amid the ongoing surge of gun violence in Philadelphia, the pandemic's disproportionate impact on communities of color, and the obstacles and isolation of virtual learning, the teens are looking forward to bringing a new kind of energy into the streets.
Brickett can't wait to show kids the "good things to do in life."
"It's going to mean a lot to me because I ain't had nothing like this when I was younger," said Brickett. "I was just in the crib playing video games."
Over the summer the Fab Four will be playing all sorts of games with kids: water games, card games, scrabble, and chess, to name a few.
The teens spent the last week in intensive training with trainers and group leaders, like Jacqua Ginlett.
Ginlett said the teens will be intentionally and explicitly teaching core values and life-long skills, including teamwork, communication, critical thinking, collaboration, and "how to play without competition."
As they facilitate play, the teens are also learning how to recognize the trauma that each child and teen may carry and make space to help them process emotions.
"They're learning how to keep the kids engaged, keep the kids happy and excited out there on the streets," said Ginlett. "They're learning a lot about themselves this summer."
The play captain program is also about finding and embracing joy, being "goofy," said Ginlett.
Joi Dallas also trained the teens over the past week. She said she's witnessed their confidence skyrocket.
In the beginning of the training, they were nervous to answer questions, in fear of being wrong.
"Now they know they can speak their minds and they are proud of what they have to say. So it's really exciting," said Dallas. "I know they're going to make a big impact."
McFadden, 16, another play captain from North Philadelphia, said he was shocked when he arrived.
"I'm laughing at a lot of stuff right now … it's a happy type of laughing," said McFadden.
The young people were greeted by their group leaders, community members, City Councilmember-at-Large Helen Gym, officials from the Free Library and neighboring schools, and Temple University's women's basketball team.
"On behalf of the City of Philadelphia it means a lot to us to restore these connections to kids,  children who deserve a childhood," said Gym. "They deserve to play. They deserve to be joyful. They deserve to be safe."
Gym emphasized the importance of having teens from the neighborhood connecting with younger kids, so those kids have more people with whom they can build long-term relationships.
Fab Youth Philly president and co-founder Rebecca Fabiano, who has lived in Kensington since 2007, recalled the primary reason for the creation of the Playstreets program: food insecurity.
She hopes Playstreets continues to exist far into the future, but hopes food insecurity subsides so the program can focus more on healing, play, and joy.
She says one of her major goals for the program is to show adults how young people can be assets in their neighborhoods.
"We want young people to develop a sense of self-efficacy that, 'I can make a difference in my own neighborhood and others,'" said Fabiano.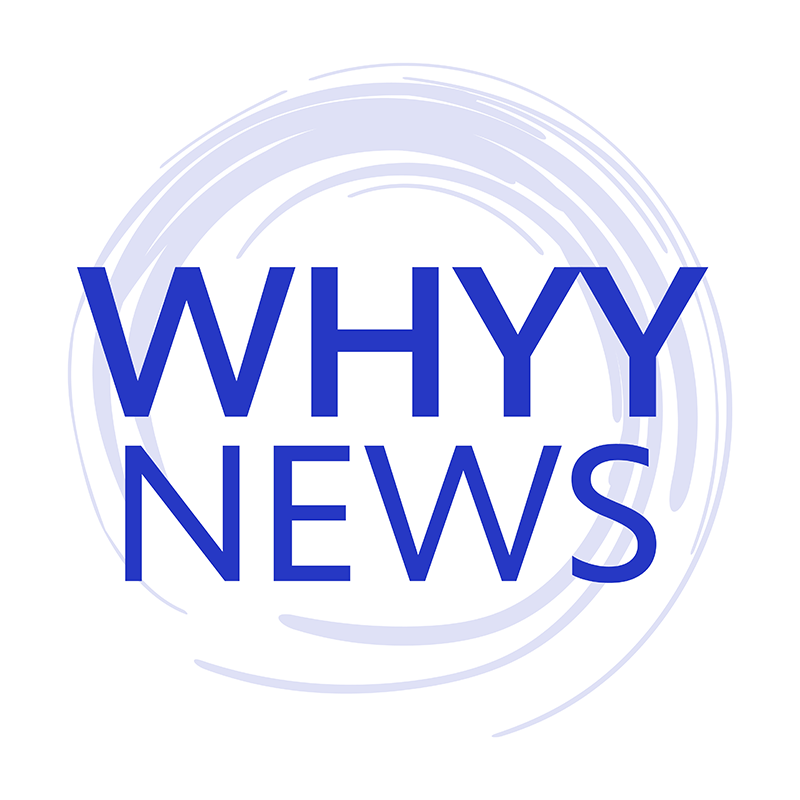 Get daily updates from WHYY News!
WHYY is your source for fact-based, in-depth journalism and information. As a nonprofit organization, we rely on financial support from readers like you. Please give today.