A year without play: Parents and experts worry about loss of social skills during pandemic
In-person school provided kids with regular, organic social exposure. What happens after a year when that disappeared?
Listen
4:50
Ask us about COVID-19: What questions do you have about the coronavirus and vaccines?
On a recent Wednesday afternoon, the old armory building in Center City Philadelphia echoed with the sound of basketballs.
Middle-schoolers zigzagged among six temporary hoops, challenging one another to impromptu games of H-O-R-S-E and a dunk contest on a lowered basket.
I can go up and get it.
Stop lying!
I'm lying?
During pre-pandemic times, this kind of scene would play out daily across thousands of blacktops during recess or gym class.
This particular Wednesday, about 10 kids zipped through the mostly empty armory building while coach Randy Butler watched.
"This is a time where they can finally release," said Butler, a coach with the nonprofit Philadelphia Youth Basketball.
PYB has created a free pandemic pod program where kids can do virtual work during the morning and play ball during the afternoon. It's a rare platform for normal, social interaction.
That this once-normal thing feels so precious right now raises questions:
What will happen to all the kids who didn't get this kind of routine, social exposure over the last year? Did they lose something vital? Something that cannot be regained?
"It's going to be interesting on the tail end of this," said Butler. "I'm hoping that it's brighter than what I'm assuming, but it could be a long haul."
'We don't have any analog'
Evidence suggests the last year has taken an emotional toll on young people, but most of the indicators relate to acute distress.
Teens visited the hospital more often for mental health-related emergencies, according to the Centers for Disease Control and Prevention. Another study found a spike in suicidal ideation among young people. In a survey of families with young children, about half of parents reported signs of emotional distress in their kids.
Julie Hubbard, a University of Delaware professor who studies peer relations, said her team has a paper under review that includes a survey of 16- and 17-year-olds — again showing that teenagers, on the whole, are "more depressed and more anxious" than they were before the coronavirus struck.
Still uncaptured, however, is the subtle erosion of regular social interaction and what that might mean for children in the long run.
"School is not just a place where they learn academics," said Hubbard. "It's how they learn to get along with other kids their same age — how to navigate and negotiate all that."
The social spaces of online school — a Zoom call here, a chat box there — look a lot different than the hallways, lunchrooms, and playground of in-person school. Researchers insist kids learn a lot when they're in those normal, social spaces. They learn how to share, follow rules, and solve complex problems.
Over the past year, did kids develop those skills? And what happens if they didn't?
"How is that going to affect kids' social and emotional development?" said Hubbard. "We really don't know. We don't have any analog to this."
Social withdrawal
Those questions loom large for many parents, like Adrienne Hamilton, who lives in Philadelphia's Fairmount neighborhood.
Hamilton said her fifth-grade son, Bowie, was energetic and sociable before the pandemic — this despite a rare brain disorder called agenesis of the corpus callosum that can cause "social processing problems," according to the National Institutes of Health.
Over the past year, however, Bowie has become more withdrawn, Hamilton said.
"He doesn't want to have play dates," said Hamilton. "He doesn't want to go to the park and meet his friends."
In class, she said, Bowie used to get occasional tut-tuts for talking too much. Now, in virtual school, he barely raises his hand.
Hamilton thinks that for Bowie, in particular, the lack of regular social interaction has had a snowball effect.
"Here's a kid who possibly could be very hurt by not practicing these social skills," she said.
Maritza Guridy has noticed an emotional sea-change in her 10th-grade daughter, once an extroverted theater kid with her own YouTube channel.
"That side of her has really changed," said Guridy.
These days, said Guridy, her daughter seems apathetic — less interested in the social world altogether. She rarely posts much on social media.
With both parents working outside the home and her younger siblings in physical school half the time, Guridy's daughter spends a lot of time alone at home. And Guridy isn't comfortable letting her socialize informally outside in their Nicetown neighborhood, which has one of the city's highest rates of gun violence.
"We try to keep her engaged. We try to keep her busy," said Guridy. "But there's only so much a teenager can do unless they're the type of teenager that stays out in the streets all the time. And we're not that kind of family."
The lack of safe outdoor spaces for informal play has even become the subject of organizing for some parents. When the School District of Philadelphia initially declined to open its playground at Chester A. Arthur School out of safety concerns, a group of parents successfully petitioned it to reverse course.
Keith Sutter, a neighborhood parent of two, said a lot of community members feel playground time is critical to their kids' development.
"At the end of the day, I think what they've missed out on — and they don't realize it — is a year of learning how to interact with their peers," Sutter said.
Learning through play
Experts in the child development field say that there is a kind of learning that happens when kids socialize.
By being around other kids their age, said University of Oregon researcher Phil Fisher, children develop so-called "executive functioning" skills. Those include things like impulse control, the ability to hold multiple thoughts simultaneously, and the mental flexibility to solve nuanced problems.
Those executive skills aid the development of traditional academic skills like numeracy and literacy, said Fisher.
"Those skills don't just develop in a vacuum," he added. "They develop in the context of being in situations where you have to interact with your peers."
Thanks to copious testing and research, there's data that suggests students who fall behind early in an academic skill like reading will fall further behind their peers as the years pass.
It's hard to know whether that same kind of phenomenon exists in social development — in part, because there's never been this kind of widespread interruption to social life.
"We've never been through anything like this," said Fisher.
Instinctually, Fisher believes most children will be fine. They'll find ways to recover what's lost with the help of parents, interventionists, and their natural resiliency.
Fisher worries most about children from poor backgrounds whose parents have been working outside the home — the type of kids who have been most isolated during the pandemic and are least likely to have counseling services moving forward.
"We should be very concerned when kids haven't gotten that stimulation," said Fisher. "The challenge is, how do you tell that so you're reassuring people who should be reassured, but also not letting policymakers off the hook?"
Moving forward
As schools slowly move toward a new version of normal, there comes a question of priorities.
Much of the chatter revolves around summer school, tutoring, and other efforts focused on whatever academic gaps emerged during the past year.
Julie Hubbard, from the University of Delaware, hopes administrators and teachers will make time, however, for the reintroduction of social life. Let kids play. Let them interact.
"There's a lot of catching up to do on all fronts," said Hubbard.
She also thinks parents and teachers need to keep a close eye on the relatively small subset of kids who've benefited from this break in social routines — including children who were bullied in pre-pandemic times.
"Those are the kids we need to watch very carefully," said Hubbard. "They may have viewed [online schools] as a reprieve."
The kids in Philadelphia Youth Basketball's pandemic pod program say their daily afternoon hangouts offer a much-needed break from the isolation and distraction of home.
Instead of spending all day in bed or fending off chatty siblings, they get a chance to hang out with one another.
As Corey, a seventh grader, put it: "We can make friends here."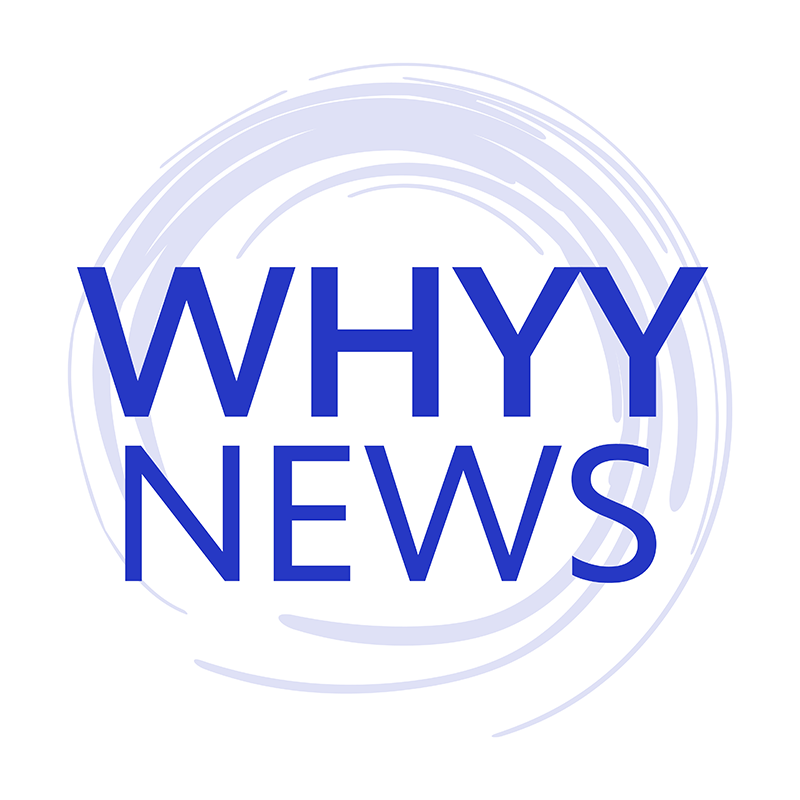 Get daily updates from WHYY News!
WHYY is your source for fact-based, in-depth journalism and information. As a nonprofit organization, we rely on financial support from readers like you. Please give today.