Care, Not Control: Philadelphia-area advocates call for an end to youth incarceration
A coalition hopes to influence policy recommendations of Pennsylvania's Juvenile Justice Task Force, set up after abuse at several detention centers.
The eyes of youth justice advocates and others concerned about incarcerated young people are on the Pennsylvania Juvenile Justice Task Force — a group of lawmakers chosen by Gov. Tom Wolf after allegations of abuse at several youth detention centers across the state — as it prepares to present its policy recommendations.
In the meantime, Philadelphia youth justice advocates who make up the Care, Not Control coalition have some recommendations of their own — and are calling for an end to the practice of youth incarceration for good.
On Saturday, the coalition hosted a day of art and a call for action campaign at the Village of Arts and Humanities in the Fairhill section of North Philadelphia to center the young voices of those who will be most affected by the decisions of the task force.
"I believe in second chances. And I believe that a lot of people are not giving second chances. They just see the bad, they don't really see the good," said Rodney Gardner, who was formerly incarcerated and is now one of the young people leading the campaign.
The coalition is made up of the Village of Arts and Humanities, the Youth Sentencing & Reentry Project, and the Youth Arts & Self-Empowerment Project, as well as the Juvenile Law Center and a number of youth organizers like Gardner.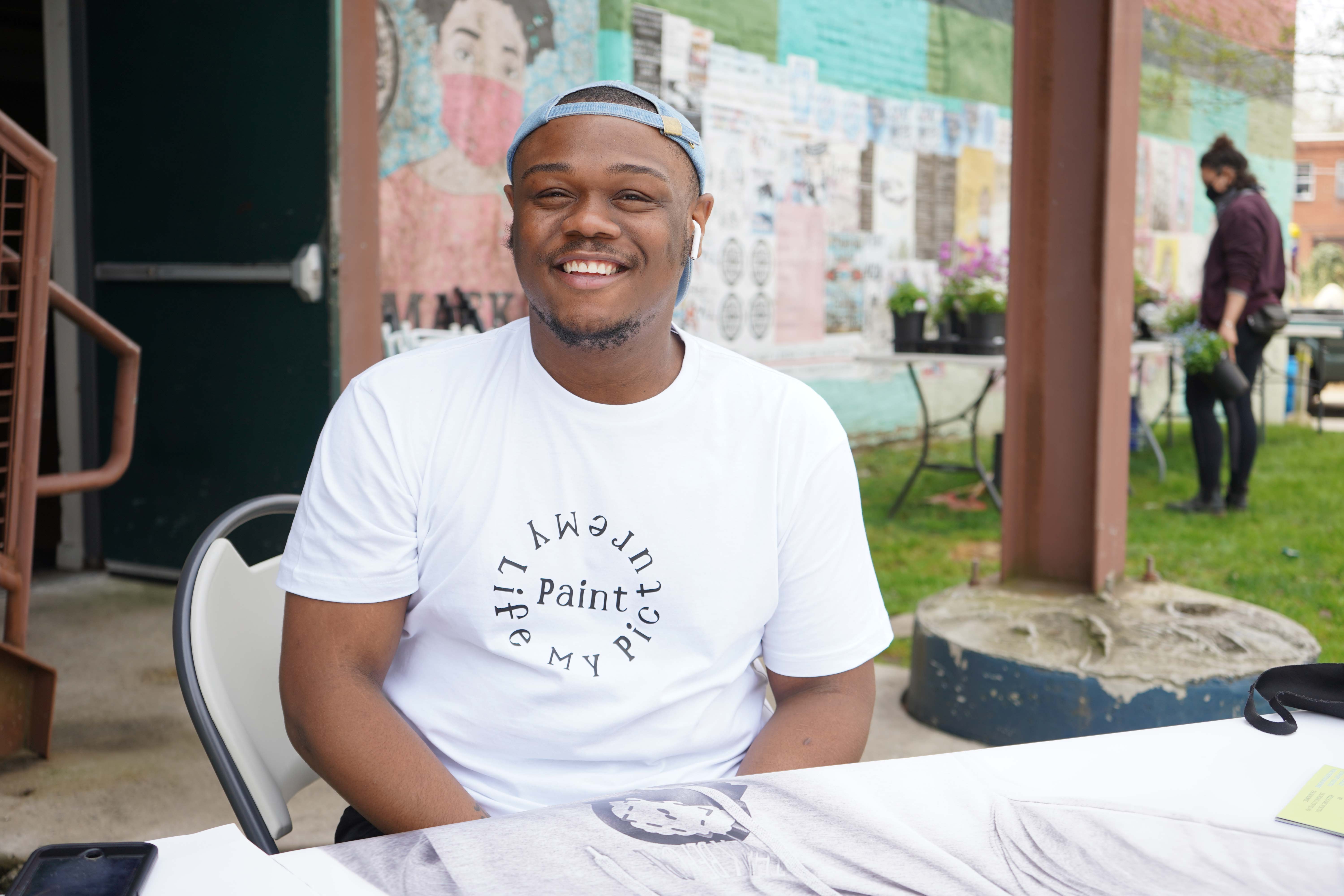 Day-of-action events also were planned Saturday in Philadelphia's Kingsessing neighborhood and in Harrisburg — centered on a poster campaign designed by artist Symone Salib using the wheatpasted photographs by Mark Strandquist in collaboration with Care, Not Control and quotes of previously incarcerated young people. 
"So you can take away and really humanize the people that are in it and understand their narrative and where they're coming from. I think … it can definitely make you change your mind on how we should approach things going forward," Salib said.
The campaign is largely youth-driven: From the selection of the artist to the quotes on the posters, the young people involved made their mark.
At the Village of Arts and Humanities, the day began at 11 a.m. with a neighborhood cleanup in collaboration with One Block at A Time, a new organization created by Reginald Johnson and Jacqua Ginllett.
"I've been working with youth for a while. So that's just something I'm really invested in to show the youth a better avenue," Ginllett said.
The Care, Not Control coalition has received the endorsement of more than 60 organizations and experts in the area of incarceration.
"We came together because we felt like this was an opportune time to influence this group of stakeholders in the service of developing a set of recommendations that work towards eliminating youth incarceration in Pennsylvania," said Michaela Pommells, director of social justice initiatives for the Village of Arts and Humanities.
Coalition members said they are looking to influence the state's Juvenile Justice Task Force. Some of the task force's findings are already publicly available.
From the recent Delaware County Juvenile Detention Center abuse allegations to the "Kids for Cash" scandal that unfolded in Luzerne County more than a decade ago, misconduct related to youth detention facilities across the state has come under the microscope. With a report coming as soon as this spring, the coalition of youth justice advocates would like to see its vision reflected in the policy recommendations made by the task force.
"We're still in this process of trying to influence the task force to develop a set of recommendations that are more in line with our vision for a world without incarceration," Pommells said. "And if you look at our demands, it's what we have created as a pathway and steps towards that vision. It's not just like, 'Close the prisons tomorrow,' it's actual steps that we can be taking towards that ultimate vision."
The coalition has several primary demands it wants met in the task force recommendations, all with the goal of ending the state's youth carceral model.
Those demands include divesting resources from youth incarceration and investing into communities, eliminating probation fees, supporting young people both awaiting release and once they are home, releasing young people incarcerated during the pandemic, and ultimately treating children as children.
Autumn Talley, a doctoral student in criminal justice at Temple University, runs the social media for the coalition. She said youth incarceration disproportionately affects Black and brown communities. For her, the solution is quite simple.
"We need to do everything we can to encourage care interventions instead of abuse," Talley said.
Saturday's poster campaign is just one part of the larger strategy to influence the task force. However, it is also a way to change the narrative in the city — and allow the young people to see themselves in the art.
"And I think that's the coolest thing about the entire poster campaign … that it's bringing them to life outside of the campaign itself, which is so serious," said Jeanette Lloyd, a project manager for the coalition's poster campaign.
State Rep. Malcolm Kenyatta participated in Saturday's neighborhood cleanup, which took place in his district.
It was just one stop for Kenyatta during a citywide spring cleanup. However, he said the message the organizers of the Care, Not Control campaign are trying to convey resonated with him.
"This is something that is near and dear to my heart, and I'm so happy to see young people crafting an agenda and really then presenting it to elected officials saying, 'Hey, this is what we want to see,'" Kenyatta said.
A lot of what they are asking for should already be the standard, Kenyatta said.
"We shouldn't be treating 14-year-olds like adults, and having young people who make a mistake — and having the rest of their life stolen from them," Kenyatta said.
As a state representative, Kenyatta said he was excited to work with these young people to see what he can do to help bring to life some of their ideas.
Though exposés and scandals grab the headlines, the coalition's Lloyd said, attention to these issues often comes too late, which is why she wants current conditions to be what people take away from the posters.
"All we hear about are the corrupt judges that take kickbacks to put kids in prison, or we hear about the big stories that finally get exposed, but that's only after the youth are affected. And so I hope that they join us in calling for the end to youth incarceration overall," Lloyd said.

WHYY is one of over 20 news organizations producing Broke in Philly, a collaborative reporting project on solutions to poverty and the city's push towards economic justice. Follow us at @BrokeInPhilly.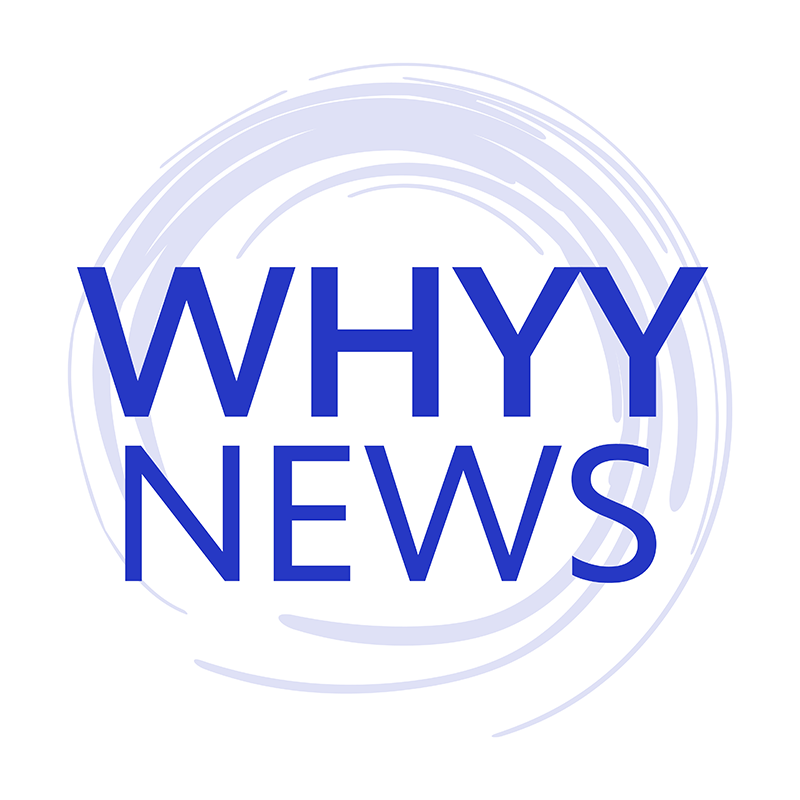 Get daily updates from WHYY News!
WHYY is your source for fact-based, in-depth journalism and information. As a nonprofit organization, we rely on financial support from readers like you. Please give today.