Public defenders, whistleblowers break silence on abuse allegations at Delco Juvenile Detention Center
At a press conference, they addressed allegations of abuse of children and teenagers by staff at the now-shuttered county facility in Lima.
The Delaware County Office of the Public Defender and elected officials, along with the whistleblowers who came forward earlier this month, broke their silence Tuesday regarding allegations of abuse of children and teenagers by staff at the county Juvenile Detention Center in Lima.
"The time for action is now. If someone was doing something like this to my kids, I wouldn't wait," Chris Welsh, director of the Public Defender's Office, said at a press conference in Media 11 days after his office sent an urgent letter to the Pennsylvania Department of Human Services detailing disturbing allegations of physical, sexual, and psychological abuse committed by staff at the Juvenile Detention Center.
On receiving the letter, Delaware County President Judge Kevin Kelly took immediate action and ordered the facility emptied. The state Department of Human Services and the Attorney General's Office are investigating the whistleblowers' claims.
Though his office is thankful for the intervention, Welsh said needs the attorney general to act quickly, because some of the public defender's clients are still in custody.
"Those clients' cases are impacted by what happened at the Lima detention center. We have three juvenile clients charged with aggravated assault for assaulting guards at the detention center. And it's our position that those clients are actually the victims — and that the guards at the detention center are the aggressors in the situation."
In addition to the pending cases, public defenders will also be speaking with young people who previously had contact with the facility's staff.
"I'm really kind of heartbroken and scared to think of how many other children we're going to discover have had these experiences. And, I hope I'm wrong," said First Assistant Public Defender Lee Awbrey. "The best gift that the world could give to me right now is to be wrong about my assessment of what we're going to find as we look deeper into what's happened here in Delaware County."
Both Welsh and Awbrey, who is second in command, are new additions to the Public Defender's Office, which underwent major changes during summer 2020 in the name of criminal justice reform.
During Tuesday's press conference, several of the whistleblowers who gave affidavits in the month-long investigation that led to the center's closure stood side-by-side with the lawyers who led the probe.
Nathan Orians chose to share his story of how his dream of using his skills in social work to help kids led him to work at the Juvenile Detention Center  — and how the dream turned into a nightmare.
"The people in charge purposely placed children into a dangerous facility instead of protecting them, which is their job. And they turned a blind eye, or even covered up abuse that was ongoing for years," Orians said.
"Witnessing violations of basic human rights daily changes something fundamentally inside of a person," Orians said of the alleged abuse that prompted him and three other staff members to sign affidavits detailing their recollections of what occurred at the center.
One point that came up repeatedly Tuesday was the cyclical nature of abuses in connection with youth placement facilities in the state. From the Delco Juvenile Detention Center and the Glen Mills Schools, to Devereux Advanced Behavioral Health and the Luzerne County judges scandal known as "kids for cash," youth facilities have been in the spotlight for all of the wrong reasons for more than a decade.
"This is a systemic issue. This is not just a one-off issue of a few bad actors in one place at the Delaware County detention facility," Welsh said.
When asked by a reporter why this was the first time someone had decided to speak up about the allegations, state Sen. Anthony Williams, who is a member of the Pennsylvania Juvenile Justice Task Force, had a simple response.
"People didn't give a damn about these kids," Williams said.
When he first heard of the allegations, Williams said, he was filled with frustration and anger. He has noticed history repeat itself far too often, he said, which has led him to the belief that the system is not working.
As a member of the statewide task force, he said institutions need to change.
"And the intent over the last year has been to study how the system is or is not working and provide recommendations to the General Assembly either through policy or legislation that would reform it, change it, and make it better," Williams said.
But special interest groups are attempting to lean into the work the task force is doing, Williams said.
State Rep. Mike Zabel, a co-chair of the task force, said that in some ways, the allegations now coming to light are a product of the "law and order" era of American politics.
"And those policies are coming home to roost. And now we're able to see just how disparate the impact of those policies are racially. We've also seen that they are not effective at curbing recidivism, they break up families, they deprive us of the workforce, and they cost governments and states and taxpayers hundreds of millions of dollars," Zabel said. "It's bad policy on every single level."
An activist from nearby Chester was at the press conference to support the public defenders and the whistleblowers who alerted the state to the alleged abuses at the Juvenile Detention Center.
"I wanted them to know that I stand with them every step of the way, and that no matter what comes their way … I will be here in support for them. Because it's all about the children at the end of the day," said Carol Kazeem, an organizer from Delco Resists, which fights for social justice issues in the region.
Kazeem said the way forward is a move in another direction: Rather than incarcerating children, she believes that alternatives such as mental health resources would be helpful.
Putting children first by employing a trauma-informed approach is how this problem can truly be fixed, according to Kazeem.
Awbrey and Welsh, of the Public Defender's Office, echoed Kazeem's sentiment. To them, the system of "control and punishment" is incompatible with children, and "community placements" rather than detention facilities are a better alternative.
Ultimately, accountability was on the minds of those who spoke out Tuesday.
"Those children deserve more than just our apology. They deserve more than just Lima being shut down. They deserve to be made whole. They deserve justice," said Orians, one of the whistleblowers.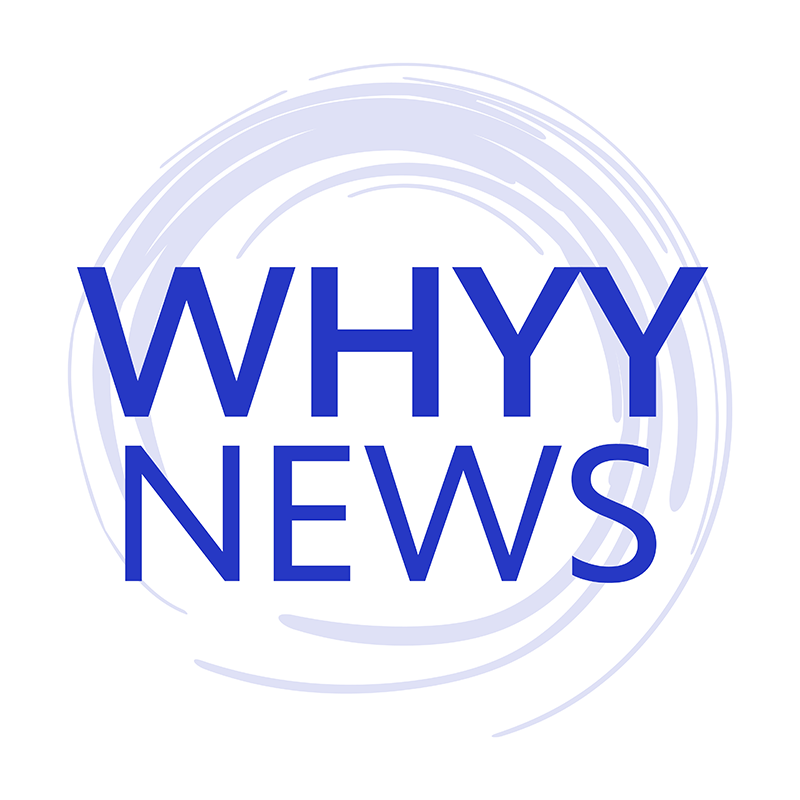 Get daily updates from WHYY News!
WHYY is your source for fact-based, in-depth journalism and information. As a nonprofit organization, we rely on financial support from readers like you. Please give today.