After a shooting, a grandmother reopens her SW Philly block as a 'safe zone' for play
Alden Street residents worked through their trauma together after the fatal shooting. One resident called her block "a village looking after the children."
For the last 60 years, Philadelphia has run its PlayStreets program, which functions both as a city-run summer camp and a free meal distribution program for families. This year, about 260 city streets will be blocked off from traffic and local block captains will distribute meals, backpacks, toys, and games for kids to play with in the street.
For Renell Powell, a retired grandma of four and assistant block captain, last summer's COVID doldrums proved to be the perfect time to bring a PlayStreet to the 200 block of Alden St. in Southwest Philly.
"I noticed it wasn't that many places in the area doing it," Powell said. "I'm retired, and my grandson said, 'Grandma, why don't we just try a PlayStreet, give out the lunches?' I said, 'OK.'"
For Powell, PlayStreets are a family tradition. Her mother used to host her own in Germantown.
"She encouraged me about it, and I said, 'well, I'm going to try it when I retire.' So I tried it and I enjoy it. I really do," she said. "Long as the kids come and have a good time, that's the most important thing."
Just a few weeks into Alden St.'s first PlayStreet, while neighborhood kids were making a chalk mural, they suddenly ran inside fearing someone was setting off firecrackers nearby. In reality, a shooting had occurred a block away. Zaikeem Bruce, 20, was shot multiple times and crawled to the on-site staff for assistance, but did not survive his injuries. A police officer already en route to the Alden St. site apprehended the suspect.
Powell and her neighbors were shocked. She said it was the first time she'd seen someone shot on her block in the 40 years she's been living there. At first, she wasn't sure if the street should remain open for play. But after a few days, she decided to continue running the program.
"For young kids to see a young guy get shot down like that, they were traumatized," Powell said. "I didn't close it down because I felt like if we close it down, it's making them feel fear. So we kept it going. I wanted the kids to still be able to have a good time."
For the first few days after the shooting, kids were scared to come back outside to play. Powell said she got kids back into participating by talking with their parents and keeping the energy positive.
"We just started putting the music in the street and they all came back," she said. "I thought they weren't going to do it. But after I talked to the parents, they let them all come back out. So it was nice."
34-year-old Dominique Charles was there at the time of the shooting with her three kids.
"We were just sitting up on the steps. Nobody was out and playing when it happened. So it shook us up a little bit," she said. "But we were able to regroup and come together and give them an awesome summer."
Charles said the Alden St. community worked through their trauma together, calling her block "a village, all looking after the children."
A 'safe zone' amid Philly's gun violence crisis
Last year, 499 people were killed by gunfire in Philadelphia, one the most violent years in the city's history. City officials attributed it to increased desperation among those already struggling, COVID-related staffing issues, social unrest, the city's numerous police-involved shootings, and excessive uses of force that eroded public trust in Philly's law enforcement.
Eight shooting incidents happened at PlayStreets last year, which led to 13 people being shot. Five of those victims died.
Philadelphia Parks & Recreation (PPR) Commissioner Kathryn Ott Lovell said her department is concerned about the uptick in gun violence happening around the city, with nearly 300 homicides already in 2021, but the department has not changed their strategy. Like in years past, the department is working closely with the city's police department to try to keep people safe at Parks and Rec activities across the city this summer.
"The police have a list of all the PlayStreets and where they're located, so they will be patrolling various PlayStreets during their regular patrols of the communities," she said. "We are in this epidemic of violence in our city… It's challenging for PlayStreets, it's challenging for our recreation leaders, and it's most of all challenging for the residents who have to deal with that every day."
After last year's shooting on Alden St., Ott Lovell considered cancelling the PlayStreet, but reconsidered after speaking with Renell Powell.
"When these acts of violence happen, whether at a rec center or a PlayStreet, what do we do? Do we pull our efforts out, or do we double down?" Ott Lovell said they decided on the latter.
"Ms. Powell said to us, 'No, you have to do this PlayStreet here. Violence happens in this community, so if you pull the PlayStreet, this will be their only memory,'" Ott Lovell said.
Parks and Rec works closely with the police department when incidents occur. The department said it's not responsible for curbing violence in the city, since staff members, many of whom are volunteers, do not receive anti-violence training.
When violence arises at a rec center, pool, PlayStreet or anywhere else PPR is holding activities, the on-site staff calls 911, then reaches out to the local block captain to discuss the incident further with police.
PPR's system is broken up into 10 program districts, each with managers who meet with local police captains in their respective districts to discuss safety in those areas, and attend police advisory committee meetings pertaining to specific districts.
PPR and PPD share information with each other to make sure that when incidents do happen, PPR staffers are able to contact their respective police captains as quickly as possible. PPR staffers most closely work with community relations officers, who function as a conduit between PPR and PPD and communicate each department's needs.
Ott Lovell said that because both "negative and positive things" happen at pools, rec centers, and PlayStreets, the department tries to keep the lines of communication between police and community leaders "as open as possible."
Now, exactly one year removed from the July 15 incident, Alden St. has once again reopened as one of the 50 city PlayStreets designated "super streets," and given extra play equipment and programming. This year, the PlayStreets program is bolstered by a $500,000 donation from the YMCA, who also will provide on-site staff to facilitate events for the kids.
Renell Powell is once again leading the effort at Alden St. to give her block a fun summer to remember. She hands out make-your-own pizza meals and Wawa chocolate milk to kids as they pass by.
"Only thing I'm looking forward to is the games for the kids and the activities because they really enjoyed it here," Powell said.
Dominique Charles is happy that the kids will be able to play in the streets that are usually filled with speeding cars. She's eagerly anticipating the block coming together to put on the PlayStreet.
"It's a safe zone. You can let your kids go out — it's blocked off. You could go in, cook a meal and come back out. And they're OK. They're right in front of the door."
More information about the PlayStreets program, as well as links to apply to host one, can be found here.

WHYY is one of over 20 news organizations producing Broke in Philly, a collaborative reporting project on solutions to poverty and the city's push towards economic justice. Follow us at @BrokeInPhilly.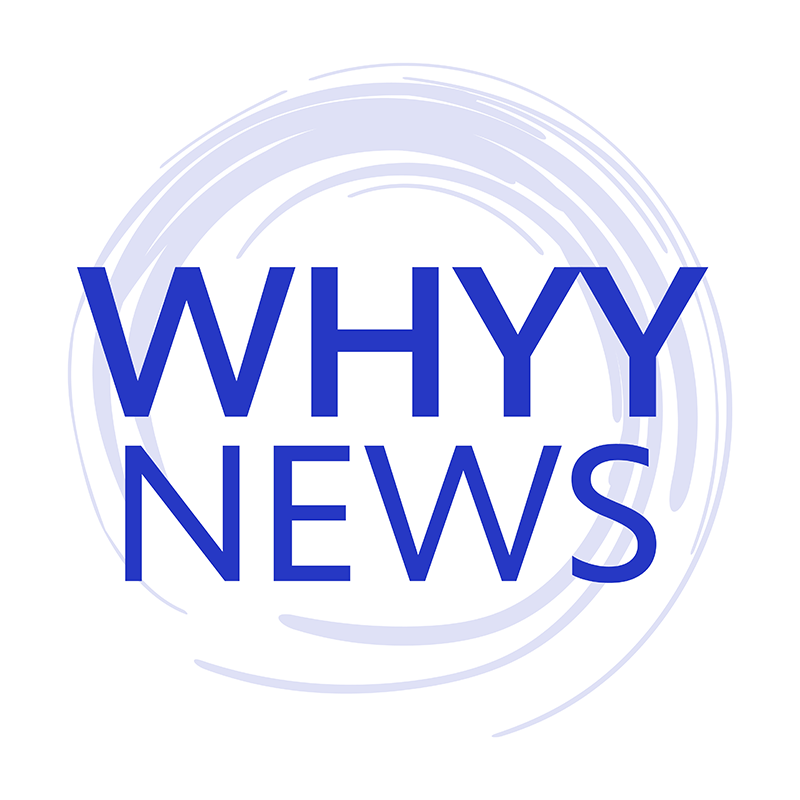 Get daily updates from WHYY News!
WHYY is your source for fact-based, in-depth journalism and information. As a nonprofit organization, we rely on financial support from readers like you. Please give today.