Crash-landed in Philly 11 years ago, 'Grumman Greenhouse' is finally saying goodbye
After 11 years, the "beloved" sculpture by Jordan Griska, "Grumman Greenhouse," is making way for a major John Rhoden retrospective at PAFA.
A sculpture of a plane crashed outside the Pennsylvania Academy of the Fine Arts in Philadelphia in 2011.
Now, 11 years later, it is being removed.
"Grumman Greenhouse" by Jordan Griska features the aluminum body of an actual Cold War-era military plane – a Grumman S2F – designed as an anti-submarine attack plane for aircraft carriers. Griska obtained one on eBay, methodically de-constructing it so it looks twisted and crumpled.
It appears to be actively crashing, with one of its askew wings soaring 32 feet in the air. Griska turned the empty cockpit into a small greenhouse.
"Grumman" was installed in 2011 in what was then the new Lenfest Plaza. PAFA took what had been a block of Cherry Street that ran between PAFA's two buildings, permanently closed it to traffic and constructed a space with flagstones, seating, and a platform for a planned rotating sculptural program.
"Grumman" was always going to be a temporary installation, originally intended to be in place for about a year.
But it stayed for more than a decade.
"Just with the way time gets away from all of us, and the popularity of Jordan Griska's sculpture – everybody loved it," said Anna Marley, PAFA chief of curatorial affairs. "It stayed up a lot longer than we originally thought it would."
PAFA is having Griska remove his sculpture now to make room for a work by the mid-century American artist John Rhoden. This fall, "Art Safari" will take over the sculpture platform in Lenfest Plaza in anticipation of a major retrospective of Rhoden's work coming in 2023.
In its time on display, "Grumman" has been both loved and abused.
"Every time I come here someone is taking a photo, kids looking up at it in awe," said Griska. "I think it's had a great reception."
Tourists take selfies with the Grumman. It's sometimes used as a fashion shoot setting. There are many examples of couples taking their wedding photos with the aviation disaster frozen in time.
But the attention also attracts damage. The cockpit glass has been shattered and the aluminum body is dented. Griska says he has seen pictures of people doing BMX bicycle tricks off the sculpture. Some pieces are missing.
"It has lived a hard life here," he said. "People have been scavenging whatever they can pull off. So it needs a little bit of attention and repair."
On the week of August 15, the Grumman will be dismantled – Griska designed it with seams that can be unbolted – and put into storage. He is currently looking for a new location.
"I would love it to stay in Philly, but there's only so many places where this could find a home," he said. "I'm pretty open to it having a life in a variety of different places."
The next sculpture in Lenfest Plaza, Rhoden's "Art Safari," features a line of women designed in an abstracted African style who are carrying objects on their heads. It will act as a sister to another Rhoden sculpture outside the African American Museum Philadelphia, "Nesaika," linking the two institutions who are partnering on the forthcoming Rhoden retrospective.
Rhoden died in 2001. In 2017 PAFA became the repository and caretaker to a huge cache of Rhoden's sculpture, 278 works, some of which it acquired into its own collection.
"We own a group," said Marley. "There are others that we don't own but that will be distributed as part of the Rhoden Estate Project in gifts to museums around the country. [Art Safari] is one of those works."
"Art Safari" is currently being prepared by conservators to be put outside on display. After the Grumman airplane is removed, the platform in Lenfest Plaza will be rebuilt to better accept Rhoden's work. Marley said it will be installed by the end of October, and will likely remain for about two years.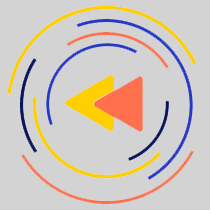 Saturdays just got more interesting.
WHYY is your source for fact-based, in-depth journalism and information. As a nonprofit organization, we rely on financial support from readers like you. Please give today.