Philly artists help promote small businesses owned by people of color this holiday season
The posters, designed by Philly artists and the small businesses that inspire them, will be placed in commercial corridors across the city, just in time for holiday shopping.
Queen & Rook, a board game cafe in Queen Village, opened in 2019 about six months before the COVID-19 pandemic made the idea of dining out impossible, and then a unique adventure. One of the cafe's customers in those early days was illustrator Cindy Lozito, who loved the idea of a restaurant and bar with more than 1,000 games on hand.
"I think they're doing an amazing job of creating a space that's not just for children, but also for adults who maybe don't want to just gather to drink alcohol, but want to do something fun, like play games and bond with friends," she said. "I really love what they're doing."
That's why when Visit Philadelphia, the city's tourism marketing agency, approached Lozito to make a piece of art inspired by a local business owned by a person of color, Queen & Rook immediately came to mind.
She created "An Afternoon Adventure," a large-scale, playful image of a couple and a child eating fries and drinking what appears to be hot chocolate while playing cards and stacking Jenga blocks. A fan of vintage design, Lozito composed the illustration with midcentury modern pop, layered with orange, turquoise, and yellow.
Lozito is one of 12 artists, all people of color or who identify as LGBTQ, making posters that will be featured in Visit Philadelphia's Love+Grit Storefronts campaign spotlighting 24 businesses owned by people of color.
"We want to continue to beautify our region for both locals and tourists. That's why the art is appearing in so many neighborhoods: Center City, Northwest Philly, Chinatown, Roxborough, all along South Street," said Rachel Ferguson, Visit Philadelphia's chief global diversity and innovation officer. "We want to encourage Philadelphians to shop Black- and brown-owned businesses. When we shine a spotlight on these businesses, we are shining a spotlight on everything that our region has to offer."
The posters will be installed in high-traffic areas across the city just in time for the holiday shopping season. Lozito's poster, for instance, will be hung in a storefront window in Chestnut Hill, at 7900 Germantown Avenue.
Other businesses include Black and Mobile, an online delivery service for Black-owned restaurants; Freedom Apothecary, retailing skin care products by women entrepreneurs; Inked Vintage specializing in used clothing from the 1980s and 90s; and Faheem's Hands of Precision, a barbershop in South Philly.
One of the first posters to go up at the intersection of 15th and Market street, across from City Hall, was created by West Philly artist Nazeer Sabree. "My Mother's Influence" is a bust of a Black mother, hair wrapped in African cloth, with her young daughter poised under her chin.
Before making the image, Sabree met with Shannon Maldonado, the owner of the modern lifestyle shop Yowie on 4th Street off of South. The two of them bonded over their relationships with their mothers.
"My mother is one of my biggest inspirations, and kind of a driving force behind what I do," said Maldonado. "She went to vocational school and learned sewing. She's the person that taught me to sew. Before I did Yowie, I worked in fashion design for over a decade. So I feel like when I went into my creative career, it was for both of us because she never pursued it professionally."
Although Maldonado's mother did not pursue fashion as a career, she did start her own business: the South Philly bakery and food truck Milk + Sugar.
Sabree's mother also started her own business, a day care, when he was young. She also inspired him to start his own art-making business.
"Everyone doesn't give them the recognition that they deserve," he said. "There are a lot of Black women, especially now, starting businesses, and are leading the way in entrepreneurship. That's super inspiring."
Maldonado and her Yowie boutique have been featured in such places as New York Magazine, Marie Claire, and Dwell, and now she is about to take a great leap: expanding her business almost thirty times larger.
"I'm expanding from 325 square feet to 9,500 square feet," she said.
Maldonado has just closed on the purchase of a building on South Street that will be renovated into a small hotel, café, retail, and artist studio space. She hopes to open next fall.
"There's never been a hotel on South Street," she said. "I grew up in the area, on 4th and Dickenson, so 14 year-old me is very excited to know that I'll have a business on South Street. I'm just very excited. I know that it has so much potential."
The Love+Grit Storefronts project will coincide with Shop Black Business Friday, a partnership with the city to promote Black-owned business during the holiday season. There is also a sweepstakes that can be entered online, where people can win one of 20 gifts curated by Black-owned businesses and artists, some of which are highlighted in the poster campaign.

WHYY is one of over 20 news organizations producing Broke in Philly, a collaborative reporting project on solutions to poverty and the city's push towards economic justice. Follow us at @BrokeInPhilly.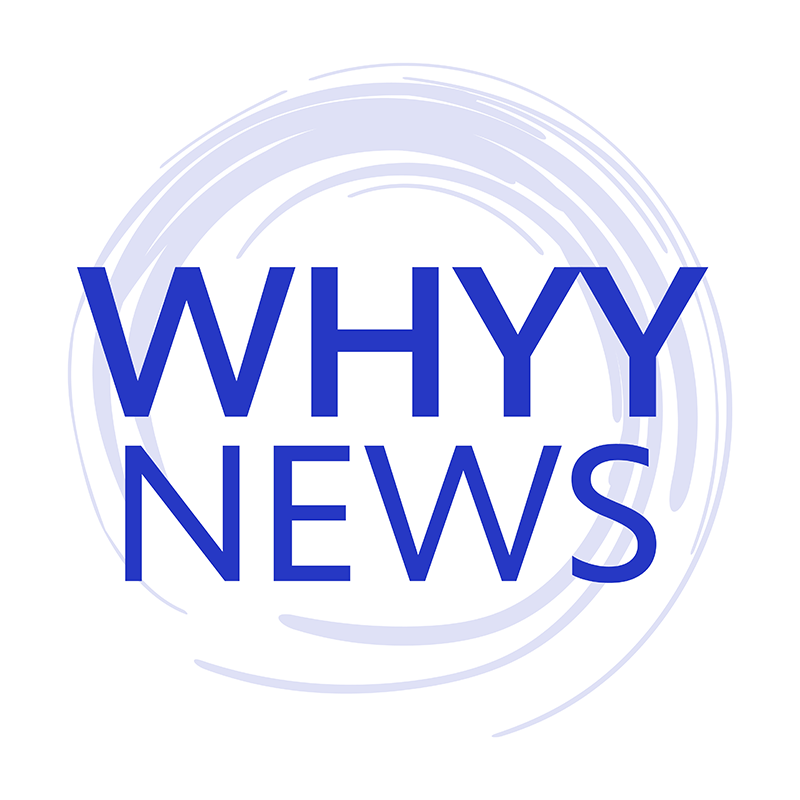 Get daily updates from WHYY News!
WHYY is your source for fact-based, in-depth journalism and information. As a nonprofit organization, we rely on financial support from readers like you. Please give today.