To buy, or not to buy? Philly's weak housing market is serving up a mix of emotions
With high mortgage rates and overvalued home prices, some tenants and homeowners are staying put — while others are taking the plunge.
Listen
4:00
Ileana Fortuno has wanted to be a homeowner since moving to Philadelphia to pursue a career in the nonprofit arts sector. But five years later, she's still renting. And purchasing that house feels like a fantasy.
"It feels more and more like a dream that might not ever get achieved," said Fortuno, who fell in love with the city while she was an undergrad at nearby Rowan University.
The city's weak housing market  is the main reason why. Like many first-time homebuyers, overvalued home prices and high mortgage rates have forced Fortuno to hit the pause button on her plan to put down permanent roots.
It feels less risky than banking on better days ahead.
"I would rather wait rather than resign myself to being locked in at 6%, 7% or more of a mortgage rate for 30 years, and then hope that I'm able to refinance at a lower rate — if that's even a possibility," said Fortuno, who lives with her fiancé in South Philly.
'We'd be spread thin'
Housing experts and economists can't confidently predict when things will improve, though there's an expectation they will in the coming months, potentially by the end of this year.
In the meantime, tenants and homebuyers continue to be priced out of the residential housing market, even as Philadelphia remains one of the few big cities in the country where it's cheaper to buy than rent a typical house.
Mortgage rates are hovering around 6.5% — more than double what they were during the height of the pandemic. And home prices remain 10% to 15% above what's considered normal.
In 2018, Mallory Politz McKenna and her husband bought a two-bedroom house near Lehigh Avenue in East Kensington. They were having a baby girl and needed more space.
Five years later, the couple desperately wants to move. They have a son now and will need at least another bedroom. They're also no longer comfortable living so close to the epicenter of the city's opioid crisis.
"It's just not what you want your kid to see," said Politz McKenna, who works for a historic conservation firm.
The problem is that the couple's monthly mortgage payments would double if they bought a new home — in the city or a nearby suburb. They refinanced for a second time during the pandemic, bringing their rate to around 3%.
"We can't just accept the mortgage rate at this rate," said Politz McKenna." We'd be spread thin at least, if it wasn't an outright hardship."
That's not to say no one is buying homes in Philadelphia.
Buying with a caveat
Matt Novatnack leads Nice Guy Realty. Most of his work revolves around rehabbing single-family homes and renting them out. But last year, he got his realtor license and began helping first-time homebuyers on the side.
While there are fewer people in the residential housing market, Novatnack said there's still a lot of competition in certain neighborhoods, including Point Breeze and Germantown — places where his clients can get more space for less money compared to trendier neighborhoods like Fishtown and Graduate Hospital.
"You go to an open house and it's like a house party," said Novatnack.
It took Alison Berk seven months of searching before closing on her two-story rowhome in West Philadelphia in May.
Initially, she and her partner had planned on buying a complete fixer-upper. The challenge excited them. And they looked into getting a home loan to do a "full gut" renovation. But as mortgage rates climbed, and the price of building materials stayed high, they decided to go in the opposite direction, ending up with a house that only needed minor improvements, including a new paint job.
It had simply become the more affordable path.
"We were able to find a mortgage company that offers a free refinance within a certain amount of time. And so, that's the mortgage company we went with specifically — because we'll likely end up refinancing probably before the end of the year if the rates end up going the direction that we've been told they might go," said Berk, who works at a local university.
At the moment, the couple is paying more each month than they were laying out for rent the last few years.
They're not alone.
Lydia Ellsworth started searching for a home in January after her roommate decided to move in with her boyfriend. She couldn't afford the place they were renting together on her own.
Mortgage rates were still high, but she didn't want to spend money on a place she didn't own — just to turn around and buy a year or two later.
"It wasn't the most opportune timing, but I did it anyway," said Ellsworth, a lawyer who works for the federal court system.
In mid-March, she closed on a rowhome near the East Passyunk section of South Philly.
Like Berk, Ellsworth said she plans to refinance when mortgage rates go down. For now, her monthly payment is more than $1,7000 — nearly double what she was paying in rent near Point Breeze.
"I got sucked into the process," said Ellsworth. "It was a lot easier to say 'yes' along the way than it was to say 'no' and end things."
"And also, I found a house I really did like."

WHYY is one of over 20 news organizations producing Broke in Philly, a collaborative reporting project on solutions to poverty and the city's push towards economic justice. Follow us at @BrokeInPhilly.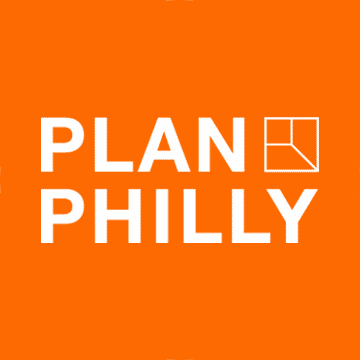 WHYY is your source for fact-based, in-depth journalism and information. As a nonprofit organization, we rely on financial support from readers like you. Please give today.