Everything is 'Free 99': How a Philly 'stooping' account finds new homes for trashed items
"It's kind of empowering to flip items or give them a new life," said Tanya Mayeux. "I love the idea of keeping whatever we can out of the landfill."
Listen
1:52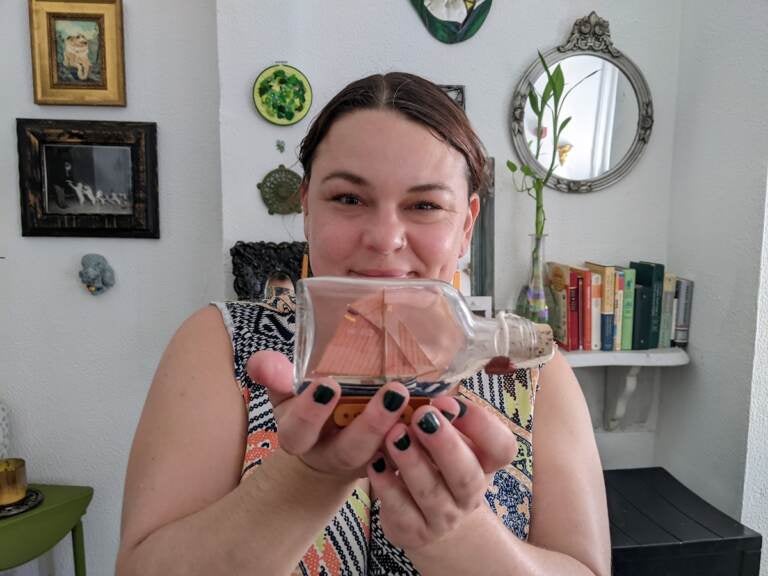 To most Philadelphians, there's nothing special about trash day. You put your garbage out, it gets picked up (hopefully on time) and then you bring your bins back inside.
But for those who follow StoopingPHL on Instagram, the day of the week when residents fill the sidewalks with trash is full of possibilities.
Like the old saying goes: One person's trash is another person's treasure.
From leather couches to vintage dressers, artwork, and even coveted air conditioner units, StoopingPHL shares photos of discarded items across the city that residents submit, with the hope that someone will grab it and give it a new home.
"It's free! Free 99, which is the best price," said Tanya Mayeux, who started managing the account a few weeks ago.
What is stooping?
The act goes by several names — stooping, curbing — ​​and "just means that people leave things out that they want to get rid of either on trash day or moving day or just randomly," said Mayeux.
So no, we're not talking about hanging out on your stoop (though people do sometimes leave items up for grabs there). We're talking about one of the most effective recycling programs in the city.
Stooping Instagram accounts have been popping up in metro areas from New York City to Toronto in recent years, especially during the pandemic, as people have redecorated their homes to function as offices and classrooms, as well as living spaces.
The Philly account started back in 2019 and has been a popular platform for residents  seeking free stuff, in addition to other online sites like Craigslist or local Buy Nothing groups.
So far, the account has over 5,400 followers and 2,500 posts, and it grows every day.
Before Mayeux took over management of the account, she was an active contributor — and follower.
Much of her apartment is decorated with items she found in her Graduate Hospital neighborhood while out on walks with her dog, Gina, a spritely Rat Terrier Chihuahua.
Transforming her apartment became really important to Mayeux early on in the pandemic.
"I got more into making my home space very uniquely mine, because I'm in it a lot and now I work from home primarily. For me personally, having items that I have maybe repainted or used in a different way is more fulfilling to me."
Mayeux noted there's significant turnover where she lives, with med students moving in and out. Plus, it doesn't hurt that the area has one of the highest median household incomes in the city. That's led to a wide assortment of free stoop finds. Among them: a gold and glass bar cart, mirrors of all sizes and styles, and unique tchotchkes, along with chairs and art.
But to Mayeux — who works as an executive assistant at a cancer research nonprofit — stooping is more than a means to collect items that create an eclectic apartment vibe. It's also about sustainability.
"It's kind of empowering to flip items or give them a new life," said the 36-year-old. "I love the idea of keeping whatever we can out of the landfill. It's obviously a lot better for the environment, and I think it sort of creates a community that maybe wasn't there pre-pandemic."
Use your best judgment (and imagination)
For those interested in stooping, Mayeux, a self-described "thrifty person," has some suggestions.
First and foremost, you have to be "on it," she says. That means following the account, getting notifications for new posts, and scouring your neighborhood both on trash day and at the beginning and end of the month when people are moving. If you see something you're not going to grab, snap a picture and send a direct message to the account along with the location, that way someone else can take it.
It helps to have something specific in mind. If you're looking for a shelf or a table, it's easier to sort through all the extra noise if you know what you want.
Being prepared is key. Walk around with a reusable bag, ready to grab whatever unique gem from a pile of junk you stumble upon. A dolly can also come in handy if you're on the hunt for something heavy.
"If you see something that looks super damaged or sketchy, use your best judgment," says Mayeux, especially when it comes to items with fabric. Do a close inspection before bringing anything home to avoid pests in your space.
Last but not least, Mayeux encourages everyone to use their imagination and see the potential in discarded items.
"If you see something and you're like, 'Oh, I like that, but don't really like the color.' Get some paint. You can make it your own. You can make it fit your own space," said Mayeux.
"The more we can reduce things like single-use plastics or buying something new when you don't need to, helping folks save money," Mayeux said, "it's all positives from where I sit."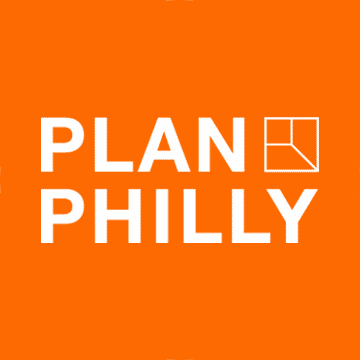 WHYY is your source for fact-based, in-depth journalism and information. As a nonprofit organization, we rely on financial support from readers like you. Please give today.