In forum series, Ya Fav Trashman will challenge Philly mayoral candidates on climate change and trash
Terrill Haigler plans to host a series of one-on-one interviews with mayoral candidates about illegal dumping and sustainability.
What questions do you have about the 2023 elections? What major issues do you want candidates to address? Let us know.
Candidates running to be Philadelphia's next mayor will face tough questions about their plans to get the city clean and green.
Former sanitation worker and advocate Terrill Haigler announced he'll hold a series of public, one-on-one candidate interviews around trash and climate change starting Friday.
"I feel sometimes in the past we've put sustainability and the beautification of Philadelphia on the back burner," said Haigler, known on social media as Ya Fav Trashman. "I feel like it's my duty to make sure it is on the forefront of issues when we're talking about picking the next mayor for Philadelphia."
Haigler, who is also running for City Council, hopes to question each of the roughly dozen mayoral candidates. He says so far, seven have agreed to participate.
The first "climate forum" is Friday, with former Councilmember and mayoral candidate Derek Green. Events with Rebecca Rhynhart, Allan Domb, Jeff Brown, Warren Bloom, Maria Quiñones Sánchez, and Mike Stack are still being scheduled, Haigler said. The events will all be held at Kismet Cowork in Manayunk.
Haigler says he's launching the forum series because climate change is not typically emphasized in campaigns and candidate forums, despite its impacts on the city, including warming winters, more intense summer heat waves, and flooding. Other forums this year have focused on gun violence and economic opportunities for Philly's Black business community.
"We're talking about public safety, education, workforce development, affordable housing, homelessness, the opioid epidemic, policing, taxes — all of that," Haigler said. "We must talk about the climate and sustainability as well. They all need to be on the same line."
Haigler plans to ask candidates about issues including building decarbonization, illegal dumping, vacant lots, the Waste Free Philly agenda released this month by advocates, and public transit. Haigler developed the questions with input from other environmental advocates and residents, he said.
Forum attendees will get to ask their own questions at the end of the program.
Haigler hopes the events help identify the most "climate-conscious" candidate, with concrete plans to reduce waste and carbon emissions in Philly.
"I'm tired of, 'we're going to do this' — then it's like, no game plan," he said. "No, no, no. I need a game plan."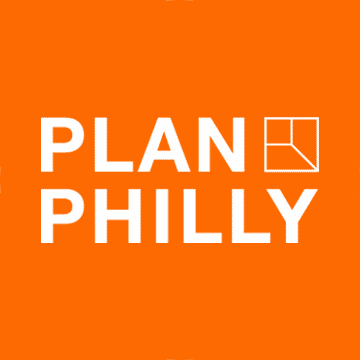 WHYY is your source for fact-based, in-depth journalism and information. As a nonprofit organization, we rely on financial support from readers like you. Please give today.