Philly mayoral contenders talk Black economic opportunities at candidate forum
The BBEx Network on Sunday brought together Black and brown professionals from across Philly to hear from some of the mayoral candidates directly.
What questions do you have about the 2023 elections? What major issues do you want candidates to address? Let us know.
Nearly a dozen people are running to be Philadelphia's next mayor, including multiple former City Council members, a pastor, and a grocery store magnate.
On Sunday night, the Meet the Candidates Mayoral Forum — hosted by the BBEx Network at the P4 Hub in Germantown — brought together Black and brown professionals from across the Philadelphia area to hear from some of the candidates directly. Up for discussion: the economic advancement of Philadelphia's Black business community.
Addressing the forum audience, mayoral candidate and former City Councilmember Helen Gym said the city needs a conscious break from the system, calling Philadelphia the most exploited city in the country when it comes to business.
During an interview with WHYY News, Gym said this could be the result of having a mayor that isn't truly working with citizens and connecting with communities to improve outcomes.
"When you have a city where 37% of children are born into poverty …[this] may not be intentional, but it is conscious and there are conscious actions that are taken each and every day to keep so many people down," Gym said. "I have a mission, though, on a new generation of people who are going to drive the city's future, both economically, socially, culturally, and politically."
Maria Quiñones Sánchez, another former council member running for mayor, compared the crowded field of candidates to a competition to become the city's next CEO. And that Philadelphia has long lacked a leader with the "political will" to make equitable opportunities for all communities.
"There are people who are running who are very well-intentioned right? And they do it from their space of privilege," Quiñones Sánchez said. "I am just as angry and as frustrated because all I've ever seen represents the most challenging neighborhoods in this city is resilient communities who just want access and opportunity and don't want [to] have you doing me a favor."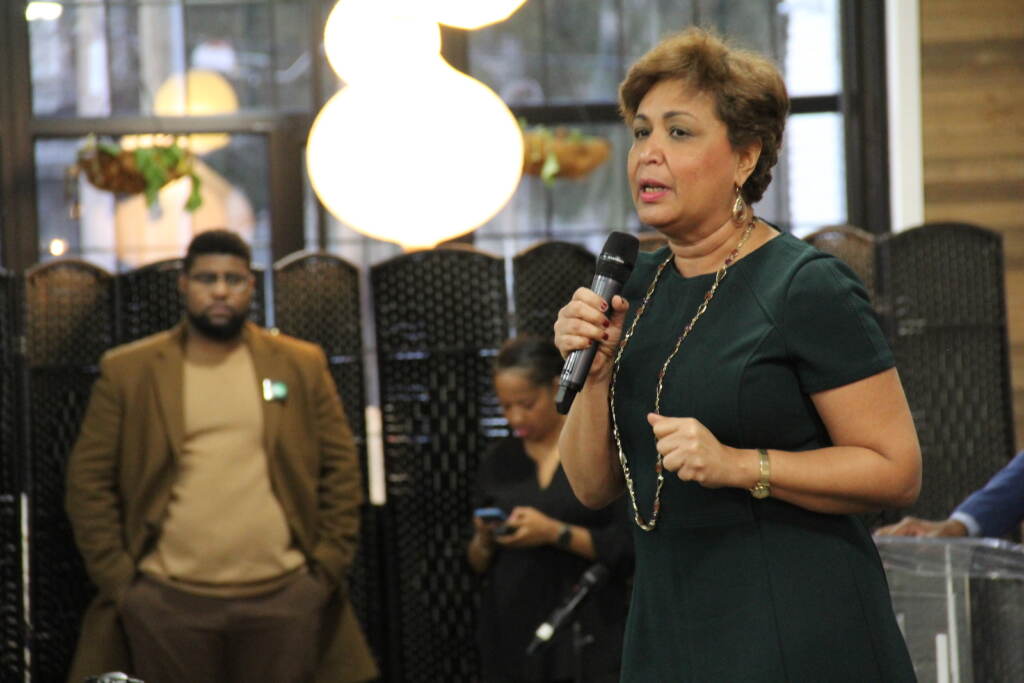 When discussing the impact a mayor could make for Black businesses in Philadelphia, former City Councilmember Cherelle Parker told prospective voters not to listen to numbers potential investors may throw out to marginalized communities.
"When somebody comes before you and tells you they created 60,000 jobs, you say, 'Oh, my God, that's so great,'" Parker said. "But if it's a multi-billion-dollar corporation, I want you to start asking questions. How many of those 60,000 jobs pay Black people $9.65 an hour?"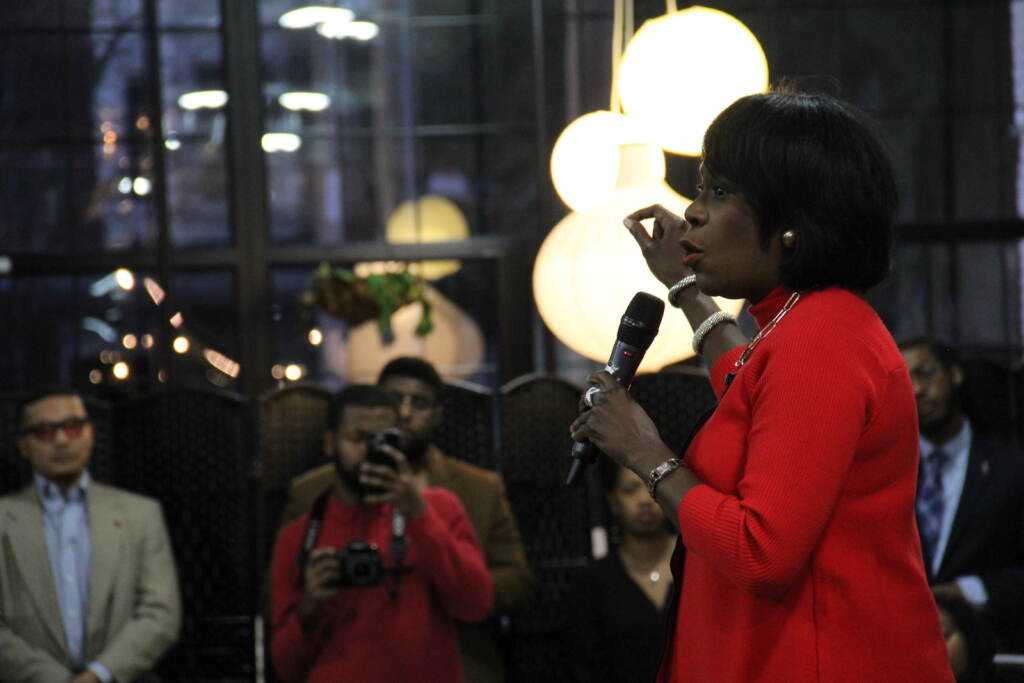 Other candidates in attendance Sunday included former City Councilmembers Derek Green and Allan Domb, former City Controller Rebecca Rhynhart, Jeff Brown, and Jimmy DeLeon. Candidates Jon McKay, Fareed Abdullah, and state Rep. Amen Brown did not attend.
Voter Miquon Brinkley, owner/curator of the Think Makers Society, said he appreciated hearing the candidates' different takes on how to improve economic opportunities for Philly's Black communities, but his ears perked up when the topic switched from creating and maintaining jobs to running a business.
"I'm interested in ownership, so it jumped out more to me when people are talking about creating programs with loans and access to capital and even access to people as far as giving technical assistance with running a business that we might not get — we definitely ain't getting — in the public school system," Brinkley said.
Beyond business, Brinkley said he wants the next mayor to be someone who is willing to engage and have a direct dialog with the community.
Former City Councilmember Derek Green said combating gun violence has to be done in coordination with investing in Black businesses. (Cory Sharber/WHYY)

Former City Controller Rebecca Rhynhart told attendees she would help to create business opportunities for Black communities. (Cory Sharber/WHYY)

Former City Councilmember Allan Domb announced his campaign in mid-November after resigning in August 2022. (Cory Sharber/WHYY)

Grocery store owner Jeff Brown urged voters to ''look at what people do, not what they say,'' when it comes to promises made during election season. (Cory Sharber/WHYY)

Hundreds attended the ''Meet the Candidates Mayoral Forum'' at the P4 Hub in Germantown on Jan. 15, 2023. (Cory Sharber/WHYY)
"If you look at the people that are here, it's all real Philadelphians, a lot of different demographics, obviously mostly Black, but just giving us access to have those conversations." he said.
Sunday's event was held as part of the Every Voice, Every Vote, a collaborative project of The Lenfest Institute for Journalism, with lead support provided by the William Penn Foundation. Other event partners included DiverseForce, PA Chamber for Black Owned Business, and the African American Chamber of Commerce of PA, DE, and N.J.

This story is a part of Every Voice, Every Vote, a collaborative project managed by The Lenfest Institute for Journalism. Lead support is provided by the William Penn Foundation with additional funding from The Lenfest Institute, Peter and Judy Leone, the John S. and James L. Knight Foundation, Harriet and Larry Weiss, and the Wyncote Foundation, among others. Learn more about the project and view a full list of supporters here.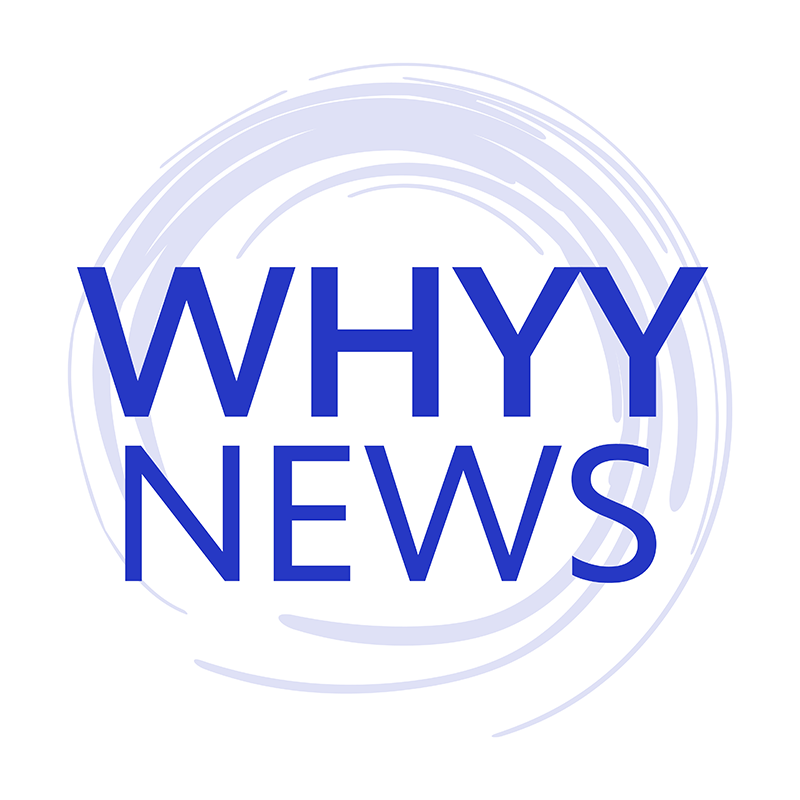 Get daily updates from WHYY News!
WHYY is your source for fact-based, in-depth journalism and information. As a nonprofit organization, we rely on financial support from readers like you. Please give today.