Air conditioning is key in Philly's hot neighborhoods, but resources are limited
"Air conditioning … is no longer a luxury in an era of climate-driven, change-driven temperature increases," says one expert about the urgent need.
Listen
4:08
There are few trees on Felicia Ashley's block in the East Germantown section of Philadelphia.
Inside her rowhome, her young nieces and nephew watch TV. It's sweltering, because the air conditioning unit near the kitchen doesn't work.
"That A/C is older than me," she said.
Ashley survived most of the heat wave earlier this month — which brought record-breaking temperatures to Philly — with just a fan on her first floor, though she does have one A/C unit upstairs.
"I have high blood pressure and diabetes. I also have a pregnant daughter, and my husband goes to dialysis," she said. "So the air is really, really needed."
Ashley looked into buying a new air conditioner herself, but it was too expensive.
"Once I pay my rent, my bills, it's over," she said.
Health conditions like diabetes, high blood pressure, and pregnancy can make you more vulnerable to heat exhaustion and heat stroke, according to the CDC.
And heat can be deadly. Heat-related deaths in Philly have dropped in recent years — but at least six people died in Philadelphia from heat-related causes since July 23.  According to the EPA, heat is the lead cause of weather-related deaths in the U.S.
Climate change — driven by burning fossil fuels — is making the problem worse.  Philly's average summer temperature has risen about 3 degrees Fahrenheit compared to five decades ago. The city now experiences on average a dozen more days above 90 degrees each year than it did in 1970.
U.S. Census Bureau data show more than 400,000 Pennsylvania housing units lack air conditioning.
In Hunting Park, one of Philly's hottest neighborhoods, a 2018 survey revealed that while 84% of households had access to AC, most still felt hot inside their homes.
For those who can't afford air conditioning, there is assistance, but it's limited.
In a Facebook group for moms, Ashley learned about a tiny mutual aid group based in Philly called Funds Y'all. They've been raising money and collecting used air conditioners to give to neighbors in need.
A volunteer named Ellen Henry delivered a window unit to Ashley's house and helped install it. After a bit of wrangling, it shuddered to life. The house felt cooler in minutes.
Henry, a resident of West Philly who works in healthcare, has air conditioning. On the drive to Ashley's home, Henry said she got involved with the distribution effort because she's noticed summers getting hotter.
Philly's heat isn't felt evenly.
Temperatures in Philly's hottest neighborhoods can be up to 22 degrees Fahrenheit higher than in greener neighborhoods. Local researchers have found that higher proportions of homes located in areas of the city that were formerly redlined are heat-vulnerable, compared to ones in areas of the city that were not formerly redlined.
Nationally, Black households experience disproportionately high rates of energy insecurity.
In its air conditioner distributions, Funds Y'all has prioritized applicants of color, those facing economic disadvantages, larger families, and people most vulnerable to the heat due to health conditions or age.
"The idea is essentially environmental justice," Henry said.
Experts say — especially with climate change — more resources are needed to meet the need for air conditioning assistance.
"For key risk groups, this is an all hands on deck moment," said Chris Uejio, a professor at Florida State University who studies the way climate change affects human health.  "While air conditioning may have historically been seen as a luxury, it is no longer a luxury in an era of climate-driven, change-driven temperature increases."
Two years ago, New York City gave out tens of thousands of air conditioning units to low-income seniors. But officials with the City of Philadelphia essentially said the city couldn't afford a similar program.
Last year, a nonprofit in Hunting Park started a GoFundMe to buy air conditioners for vulnerable neighbors.
The first phase of a new home improvement program through the Philadelphia Energy Authority has installed or plans to install a dozen heat pumps, which are electric and do the work of both a heater and air conditioner.
Then there's the federal program called the Low Income Home Energy Assistance Program, or LIHEAP. Experts say nationally, most of the money goes to help pay families' winter heating bills — but some states, like Delaware, use it for summer cooling bills and even air conditioners.
Pennsylvania started a pilot program with that funding this summer to provide or repair air conditioners, but only for households that already got LIHEAP or weatherization help in the past year. So far the pilot has provided or repaired over 100 cooling units statewide, according to Penny Ickes, spokesperson for the Pennsylvania Department of Community & Economic Development (DCED).
But Steve Luxton, director of the Energy Coordinating Agency (ECA), one of two local agencies that distribute this funding in Philly, said it's been slow getting additional money from the state to run the cooling pilot — and the organization hasn't been able to provide A/C units yet. The other agency, Philadelphia Housing Development Corporation, expects to install about a hundred units in eligible households, said spokesperson Jamila Davis.
City officials have pushed the state to expand energy assistance programs like LIHEAP to cover cooling, said city spokesperson Imani Harris in an emailed statement. She said the city is encouraged by President Joe Biden's recent announcement of expanded guidance for states using LIHEAP funds, which emphasizes options like buying efficient air conditioning units and heat pumps, setting up a buddy check system, or maintaining shut-off prevention services during the summer months.
The federal program had an unprecedented level of funding this year, thanks to COVID relief and the infrastructure law. But experts say the program is historically underfunded.
Mark Wolfe, director of the National Energy Assistance Directors Association, which represents the state officials that distribute LIHEAP funds, said going forward, the program needs several billion dollars more each year for cooling assistance.
"The numbers are way too big for GoFundMe," he said. "That's way too big for charity. It's a federal problem and the federal government has to provide assistance to pay for this."
Historically, Pennsylvania has not used funding through another federal program, the Weatherization Assistance Program, to install A/C units, except to replace heat pumps, said DCED's Ickes. But the state is seeking approval to use some of these funds to install air conditioners in homes as a "health and safety" measure — for example, in households with elderly members, children, or people with disabilities or medical conditions.
Felicia Ashley, the East Germantown resident, wasn't aware of any other resources for free air conditioners, besides the mutual aid group she reached out to.  She thinks there should be more.
"Because there's a lot of seniors out here that can't afford A/Cs," she said. "A lot of seniors out here, and sick people like me, that have bills and rent."
This summer dozens of residents like Ashley have applied to Funds Y'all for an air conditioner — and organizers are scrambling to raise enough funds.
They've stopped taking new applications for now, and say it could take months to cross everyone off their list.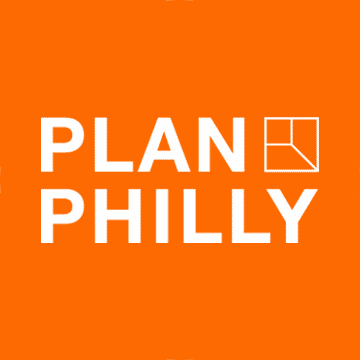 WHYY is your source for fact-based, in-depth journalism and information. As a nonprofit organization, we rely on financial support from readers like you. Please give today.