'It's bad': City pool still not open in one of Philly's hottest neighborhoods
City officials say opening the pool is a "major" priority, but that supply chain issues and labor shortages have delayed needed repairs.
Got a question about Philly's neighborhoods or the systems that shape them? PlanPhilly reporters want to hear from you! Ask us a question or send us a story idea you think we should cover.
As a heat wave continues to bake the Philadelphia region, a community pool in one of the city's hottest neighborhoods is still closed.
City officials said earlier this summer the Hunting Park Recreation Center pool would open the week of July 11. This would have already made it one of the last pools to open this summer.
But as the city declared a heat health emergency this week due to scorching temperatures stretching through the weekend, the pool stayed closed.
The problem: the pool's mechanical building was deemed structurally unsound and in need of major repairs.
"It's bad because we got to come out of our community system to go somewhere else that we don't know how the rules are," said Maritza Figueroa, a Hunting Park resident who spoke to WHYY News through the window of a car, air conditioning blasting, with two kids in the back seat. "We take them to sprinklers, to the pool, fire hydrant — wherever we see something, we just hurry up and get there."
Hunting Park is one of the hottest and most heat-vulnerable neighborhoods of the city, according to Philadelphia's heat-vulnerability index, which incorporates temperature, sociodemographic, and health data.
Temperatures in neighborhoods like Hunting Park can get up to 22 degrees Fahrenheit higher than in the city's greener neighborhoods. Many of the city's hottest neighborhoods were redlined, leading to decades of disinvestment.
This week residents of Hunting Park turned on fire hydrants and used their hoses to fill blow-up pools on the sidewalks.
Young Julian Aponte splashed in a small pool in front of his family's row home, and said he'd rather go to the city pool.
"Because, like, this pool's not big," he said. "I like to swim."
Department of Parks and Recreation spokesperson Maita Soukup says the city expects to open the pool by mid-August, "or as soon as repairs are completed." In the meantime, the city installed a temporary splash pad, and Hunting Park residents can go to pools in neighboring Feltonville or Cherashore.
Repairs to the pool's mechanical building have been a high priority for the Department of Parks and Recreation since last year, Soukup said, with work beginning in earnest this spring. But supply chain issues and labor shortages delayed the work, she said.
"Opening this pool is a major priority for us, and we are so devastated that construction delays are keeping it from opening," Soukup wrote in an email. "We are committed to having a later summer pool season at Hunting Park as soon as we can safely open the pool."
Starting July 28, Parks & Recreation plans to bring free inflatable water slides to Hunting Park on Thursdays and Fridays, from 11 a.m. to 3 p.m.
Chris Gale, chief program officer and center director with the nonprofit North10, which helps provide heat-related resources like a public cooling center in Hunting Park, was "frustrated" by the way the city communicated the delayed pool opening.
"We didn't even find out from the city," he said. "We find out by partners in our community that the city has decided not to open the pool."
Gale sees the delayed pool opening and the broader challenges the neighborhood has dealing with extreme heat as fitting in a pattern of disinvestment.
"There are small things that seem like, 'Oh, well, it sucks that we couldn't do it,' but like opening the pool would have been nice, right?" he said. "It would have been great."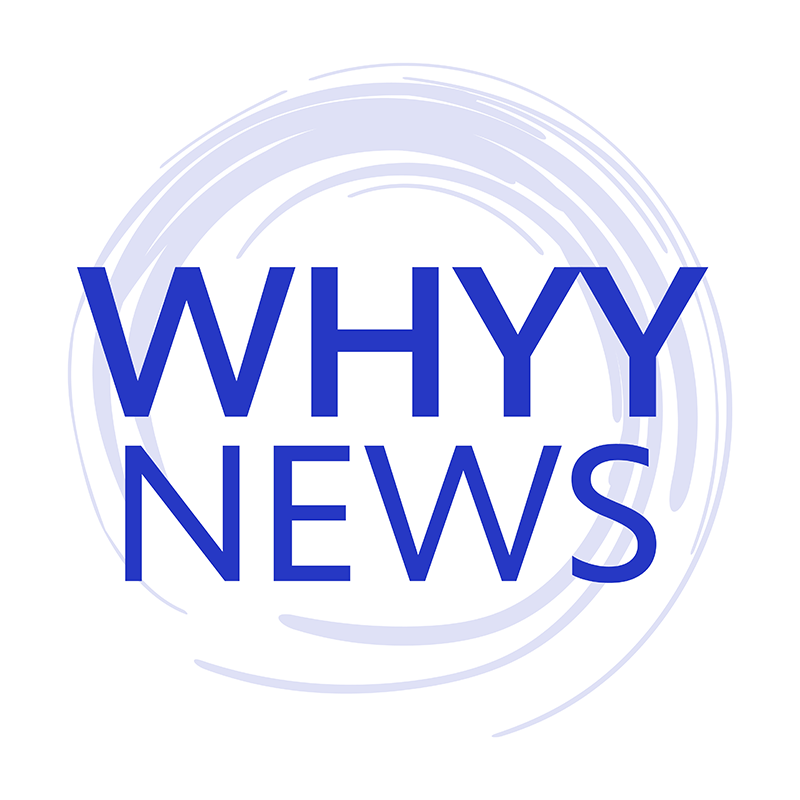 Get daily updates from WHYY News!
WHYY is your source for fact-based, in-depth journalism and information. As a nonprofit organization, we rely on financial support from readers like you. Please give today.