Advocacy coalition unveils 'zero waste platform,' challenges Philly mayoral candidates to commit
An agenda advocacy organizations launched Wednesday includes restructuring the city's waste operations and rebuilding public trust around recycling.
Listen
1:03
This story is a part of the Every Voice, Every Vote series.
What questions do you have about the 2023 elections? What major issues do you want candidates to address? Let us know.
A coalition of advocacy organizations want Philadelphia's next mayor to commit to strategies to get the city to "zero waste" by 2035.
Groups including Circular Philadelphia, Clean Water Action, and the Plastic Reduction Task Force of Weavers Way Co-Ops presented a "Waste Free Philly" agenda Wednesday that they want each mayoral candidate to commit to. It includes restructuring the city's waste operations, rebuilding public trust around trash collection and recycling, and launching a program to end litter and illegal dumping by 2028.
"These issues can only be resolved by the leadership of the next mayor," said Maurice Sampson, eastern Pennsylvania director with the nonprofit Clean Water Action and former recycling program administrator with the city.
Other members of the Waste Free Philly coalition include Mural Arts' Trash Academy, Philadelphia Neighborhood Networks, and the Clean Air Council.
So far 10 candidates are vying for mayor, and at least two have already signed on to the Waste Free Philly platform.
A representative for former City Councilmember Derek Green was at the Waste Free Philly launch event in Fairmount Wednesday and expressed the candidate's support, while mayoral candidate Warren Bloom, Sr. was present himself.
"I'm going to be ready to budget whatever we need to accomplish this," Bloom said. "I am committed to a cleaner environment."
The platform includes recommitting to the 2017 Zero Waste and Litter Cabinet Action Plan, which states the goal of fully eliminating the use of landfills and conventional incinerators by 2035.
The agenda also includes rolling out street sweeping citywide, re-establishing the litter index which revealed litter and dumping hotspots in 2017 and 2018, and creating a mayor's office that would direct waste operations across the city government.
"You need to bring all these different departments together because so many departments have to work on these trash issues, from the Water Department to Licenses and Inspections," said Nic Esposito, director of policy and engagement at Circular Philadelphia and the city's former Zero Waste and Litter director, before Mayor Jim Kenney eliminated the position in 2020. "Bring everyone together and have it directed from the top."
The organizations want the next mayor to transform the current Division of Sanitation into a "Division of Collection and Abatement," which would operate at the direction of a Mayor's Office of Zero Waste.
"To shift that agency from a culture committed to waste collection for disposal and incineration, to waste collection for material recovery to drive the circular economy," Sampson said.
In an interview with PlanPhilly last November, Streets Department Commissioner Carlton Williams said the department's new litter index survey was underway. He said the department planned to significantly increase its capacity to clean up illegal dumping by this spring, and was shifting its focus toward a faster method of illegal dumping enforcement.  A city spokesperson did not respond to a request for comment on the Waste Free Philly agenda Wednesday.
Waste Free Philly's platform is not to everyone's liking.
Bonita Cummings, who works in the city's Chief Clerk's Office and organizes neighborhood cleanups with Strawberry Mansion Community Concern says the coalition's work was too  critical of the city's Sanitation Division, without considering the issue of waste "comprehensively."
"It requires you putting your hands in your community, organizing it, coordinating with your community, not just espousing demands," Cummings said. "Where's the planning from the community side?"
Judith Robinson, a real estate professional and 32nd Ward committeeperson who organizes cleanups in North Philly with Susquehanna Clean Up/Pick Up, said she agrees with the platform but worries the organizations that crafted it will "take over the narrative" from people working to clean up their communities.
"We cleaned 100 parcels of land in our neighborhood," Robinson said. "We have done all the due diligence."
Some of the groups contributing to the Waste Free Philly agenda say they have met with community groups and individuals leading cleanups on the ground in order to craft their policy positions.
Mural Arts' Trash Academy, Clean Water Action, various neighborhood groups, and residents met several times last year to share knowledge and develop an anti-litter and dumping platform associated with the Waste Free Philly agenda, according to Trash Academy founder Shari Hersh.
Hersh hopes mayoral and city council candidates will adopt the anti-dumping agenda — which includes the city re-starting curbside pickup for bulk items, letting small haulers dispose of debris at city-run sanitation centers, and compensating residents who clean up their own neighborhoods for free — wholesale.
The primary election is May 16.

This story is a part of Every Voice, Every Vote, a collaborative project managed by The Lenfest Institute for Journalism. Lead support is provided by the William Penn Foundation with additional funding from The Lenfest Institute, Peter and Judy Leone, the John S. and James L. Knight Foundation, Harriet and Larry Weiss, and the Wyncote Foundation, among others. Learn more about the project and view a full list of supporters here.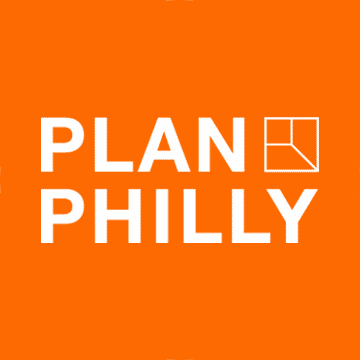 WHYY is your source for fact-based, in-depth journalism and information. As a nonprofit organization, we rely on financial support from readers like you. Please give today.