A 1,400-foot levee could be built in Eastwick. Here's what you need to know
In a long-awaited study, the U.S. Army Corps of Engineers recommended the levee to reduce flooding in the low-lying Philly neighborhood.
Have a question about Philly's neighborhoods or the systems that shape them? PlanPhilly reporters want to hear from you! Ask us a question or send us a story idea you think we should cover.
After years of advocating for a solution to the chronic flooding that plagues their neighborhood, Eastwick residents may be one step closer to relief.
The U.S. Army Corps of Engineers has released a study recommending a levee be built along Cobbs Creek, behind a row of flood-prone homes.
"It's a plus to the community," said Brenda Whitfield, who has lived in the neighborhood for decades and seen her home flooded several times. "If they could come up with a solution for the repetitive flooding — this is great."
Would a 1,400-foot-long levee stop the flooding?
The levee the Army Corps is recommending would stretch roughly 1,370 feet along Cobbs Creek. It would look like an "earthen-berm embankment," about 15 feet tall.
The levee would be able to handle a 100-year storm without overtopping, the Army Corps study found. It would prevent on average more than $4 million in flood damage to homes, roads, power lines, and other infrastructure per year, between 2030 and 2080.
"You can't really fix flooding, but we can attempt to reduce it," said Stephen Rochette, a spokesperson for the Army Corps. "That's really what this study is looking at."
Other sources of flooding in Eastwick that would not be reduced by the levee include overflow from storm sewers and tidal impacts in the Delaware River.
The levee, as currently proposed, could have unintended consequences, the Army Corps found. It would push more flow downstream and increase water levels "marginally" both upstream and downstream.
"We do not want to do that," Rochette said. "So we're still continuing that analysis to really look at that and if there's any other measures we can put in place downstream that can reduce any potential impacts."
This issue needs to be looked at carefully, Whitfield said.
"All persons should be taken in consideration," she said. "No one group of residents should take on the full impact of flooding."
Korin Tangtrakul, who manages place-based initiatives with the city's Office of Sustainability, sees the levee as "one piece of a bigger puzzle that we're working on."
Making Eastwick resilient to flooding will require many complementary solutions, Tangtrakul said. These could include a "land swap" plan, developed by Eastwick resident and consulting executive director of Eastwick United Carolyn Moseley, which would allow residents of the most flood-prone streets to move to higher ground within the neighborhood, nature-based solutions at the John Heinz National Wildlife Refuge, and flood-ready home retrofits in the neighborhood.
Would the levee impact homes?
As proposed, the levee would be located behind a row of homes on Saturn Place — at least 50 feet from the nearest structure. It would connect to the Clearview Landfill, a superfund site in the process of being remediated after years of resident activism.
The levee would be located mostly on city-owned and privately owned land in Philadelphia, but would also stretch into Delaware County. The city of Philadelphia, as the non-federal partner on the project, would be responsible for obtaining the necessary access.
Tangtrakul, with the Philadelphia Office of Sustainability, said the city has already started talking with Delaware County.
"Ultimately the project won't be able to move forward unless … we're really coordinating closely," she said.
No homes would need to be acquired to make room for the levee. Temporary construction or maintenance easements could be needed on some private residential properties, Rochette said.
"But it's not like a loss of property," he said.
How much would the levee cost?
The Army Corp expects the levee to cost more than $13 million to design and build. This cost would be shared between the federal government and the city, with the federal government paying the majority.
The city would be responsible for ongoing maintenance of the levee, expected to cost on average $67,000 per year, and for obtaining the necessary land easements, expected to cost over $100,000. The project would more than pay for itself in avoided damage from flooding, according to the Army Corps' analysis.
The typical construction cost-share breakdown is 65% federal, 35% city. But Eastwick was recently designated a FEMA Community Disaster Resilience Zone, a distinction the agency said could mean higher federal contributions to projects benefiting the community.
"That was a plus right there," Whitfield said. "For FEMA to have us in the resilience zone — that means that there's no excuse that the city can make."
When would the levee be built?
The levee is far from a done deal.
Several significant steps need to be completed before construction can begin. These include further analyzing the impact the levee could have on flooding downstream and how this could be mitigated, the Army Corps' collecting and incorporating input from residents, the city acquiring access to land in Delaware County and getting approval from the Eastwick community to move forward, and both the city and Army Corps solidifying funding. The design stage alone could take years.
Rochette said if all goes smoothly, construction could start in four or five years.
To Whitfield, the Eastwick resident, the fact that the benefits of the levee are still years away is "ridiculous." She said a levee has been talked about as a solution for roughly three decades.
"We still got to wait another seven to 10 years?" she said. "That is asinine."
In the meantime, the community needs a solution to reduce flood risk, she said.
The city Office of Sustainability is investigating temporary HESCO flood barriers that could be installed in place of the levee before it becomes effective, Tangtrakul said. These would be shorter than the levee and would provide less protection, but would still help mitigate flood risk in the interim.
"A bigger storm could potentially overtop those barriers, but for some of the smaller storms, we're hoping that it would create a layer of defense that would help protect Eastwick residents," Tangtrakul said.
The HESCO barrier plan is still in the "preliminary" phases, Tangtrakul said, with federal agencies helping the city analyze how well these barriers would work and whether they could have unintended consequences. If these analyses are positive, Tangtrakul estimates the barriers could be installed in two years.
To Whitfield, the situation is urgent. She said the agencies involved need to keep Eastwick on the "front burner."
"This is our home, and we want to keep it that way," she said.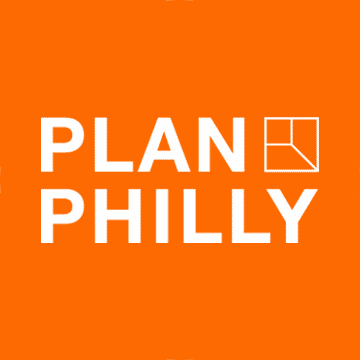 WHYY is your source for fact-based, in-depth journalism and information. As a nonprofit organization, we rely on financial support from readers like you. Please give today.