Eastwick residents want Biden's infrastructure plan to fund Philly's first climate migration
The infrastructure bill signed into law creates aid opportunities for communities like Eastwick harmed by flooding.
The infrastructure bill President Joe Biden signed into law last week dramatically increases funding for FEMA grant programs that pay for projects that reduce flood risk — including buying homes in areas like Philadelphia's flood-prone Eastwick neighborhood.
The bill includes $3.5 billion over five years dedicated to FEMA's Flood Mitigation Assistance grant program, tripling its annual budget. Another $1 billion over five years is slated for FEMA's Building Resilient Infrastructure and Communities program, which helps local governments pay for projects that reduce disaster risk. If Mayor Jim Kenney's administration were to get behind a plan for Eastwick, the two newly expanded grant programs could offer the funding to move them forward, congressional staffers told residents last week at a community meeting.
"The major thing that just needs to happen is the city needs to pick a plan," Roddy Flynn, chief of staff for Congresswoman Mary Gay Scanlon, told residents at the virtual meeting hosted by Eastwick United Community Development Corporation Thursday, "then make an application over to FEMA."
Surrounded by the Cobbs and Darby creeks to the west, wetlands to the south, and the Schuylkill River and Mingo Creek to the east, Eastwick was prone to flooding even without the increased rain, intense storms, and sea-level rise that have come with climate change. Built by the city's Redevelopment Authority in the 1960s on a tract of Southwest Philadelphia where city dumps had operated in the past, the neighborhood, largely African American, has faced a cascade of environmental challenges, from toxic soil now in the midst of a $76 million cleanup to sinking homes.
The $47 billion in the bipartisan infrastructure law tagged for climate resilience represents the largest federal investment of its kind to date. To Eastwick residents and elected officials, it looks like an opportunity.
"This has been long overdue," said Carolyn Moseley, executive director of Eastwick United Community Development Corporation. "Finally, we see a glimmer of hope."
Moseley, who has lived in Eastwick for more than 20 years, wants to see the money move her neighbors out of harm's way.
She envisions a "land swap," in which the federal government helps people who live in vulnerable areas move to similar homes built on more stable land that is owned by the city.
"People shouldn't have to be penalized financially or asked to leave their communities because of someone else's bad decisions," said Moseley, who is working with Drexel University engineer Franco Montalto on the relocation concept.
Montalto has built flood models for Eastwick, incorporating rain that falls upstream as well as future sea level rise caused by climate change. He and his team have identified a less flood-prone tract of city-owned land near the John Heinz National Wildlife Refuge and begun to draw up conceptual plans for new housing there.
Moseley presented the idea to residents last month at the Academy of Natural Sciences, and again last week over Zoom.
"We here in Eastwick are very determined to keep this community whole," said Maurice Nichols, a 12-year resident of the neighborhood, after Thursday's virtual presentation. "We need to get this fixed, as simple as that. These people deserve more than they have gotten in the past, and I'm definitely on board with getting that done."
Moseley plans to continue developing her proposal into something that could be used in a grant application, after getting what she sees as a "green light" from her community. She conducted a Zoom poll Thursday that asked residents, if they were required to relocate so that flooding problems could be fixed or because their homes are sinking, whether they would prefer to move within Eastwick to a higher elevation or to move outside of the neighborhood. Of what Moseley said were roughly three dozen respondents, 81% said they would prefer to remain in Eastwick.
"They're saying, yes, let's move forward," she said. "You can't do anything without the community. And now that we are so close to getting that money, that infrastructure bill, that's really comforting. … It lets us know we were on the right path."
First urban renewal, now climate change
It would not be the neighborhood's first experience with relocation. The massive mid-century redevelopment of the neighborhood, which was semi-rural and racially integrated at the time, involved extensive use of eminent domain and the displacement of thousands of people. After Hurricane Floyd in 1999, some in Eastwick had the choice to take federally funded buyouts, but only two sets of twin homes did so.
Moseley said the problem after Floyd was that everyone on a block had to agree to move. She thinks her land swap concept would be more popular, because it keeps people within the community.
But before Biden's infrastructure money could pay for a land swap, the city would have to get behind a proposal, and relocation isn't something that the Kenney administration is "actively pursuing," said Christine Knapp, director of the city's Office of Sustainability. Knapp said the city would, however, work with relevant federal agencies to explore funding opportunities for Eastwick.
The same land that Moseley and Montalto want to see filled with replacement housing is also on the city's radar for possible development. The Philadelphia Redevelopment Authority's 2019 Lower Eastwick Public Land Strategy plan recommends it for use as a mix of low-density housing, commercial/light industrial development and green infrastructure to mitigate flooding.
But before anything moves ahead on the land, the Army Corps of Engineers would likely have to complete a study of flooding solutions in the neighborhood. A draft report of the study — which is exploring the possibility of a levee or buyouts — is expected to be published for public comment in fall 2022 at the earliest.
Philadelphia City Councilmember Kenyatta Johnson, who represents Eastwick, has said he's open to the idea of relocation. But in the meantime, he's pushing for the Army Corps study to be implemented and for $500 million in infrastructure money to go to the neighborhood and help Eastwick families repair flood damage to their homes.
But only the city can apply for funding to make Moseley's idea a reality, according to Flynn, from Rep. Scanlon's office.
"We can't apply for it on the city's behalf," he said. "Councilman Johnson cannot himself apply for the money through his councilmanic office. The city government needs to make a decision."
Flynn said Scanlon's office will advocate for that decision to be made.

WHYY is one of over 20 news organizations producing Broke in Philly, a collaborative reporting project on solutions to poverty and the city's push towards economic justice. Follow us at @BrokeInPhilly.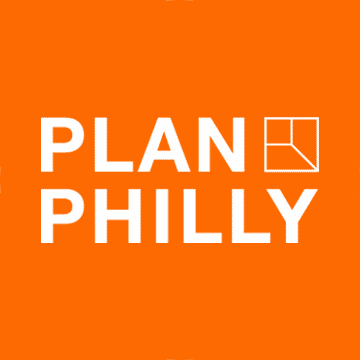 WHYY is your source for fact-based, in-depth journalism and information. As a nonprofit organization, we rely on financial support from readers like you. Please give today.