D.C. is sending $30M to fast-track cleanup of toxic soil in Philly
The federal dollars will allow the EPA to move forward with remedying an environmental injustice.
A historic landfill in Southwest Philadelphia contaminated with hazardous chemicals will be cleaned up about a year ahead of schedule, thanks to additional money from the infrastructure law President Joe Biden signed last month.
Gov. Tom Wolf and Environmental Protection Agency Administrator Michael Regan made the announcement Friday at Clearview Landfill in Eastwick, which is part of a Superfund site​.
"We are definitely elated because of the progress that we've been able to make," said Earl Wilson, president of the Eastwick Friends and Neighbors Coalition. "We can see the light at the end of the tunnel."
The money is part of $1 billion from the infrastructure law that will accelerate remediation of Superfund sites and clear a backlog of 49 previously unfunded sites across the country. Included in the money is $38.7 million for three Pennsylvania Superfund projects, including the Lower Darby Creek site that includes Clearview Landfill.
The Lower Darby Creek Superfund site  – partially in Philadelphia and partially in Delaware County — comprises two landfills that operated between the 1950s and 1970s, accepting municipal, demolition, and hospital wastes. That activity contaminated soil, groundwater, and fish tissue with hazardous chemicals, according to the EPA. The site was added to the agency's National Priorities List of contaminated sites in 2001.
Cleanup at Clearview Landfill began in 2017 and has included excavating contaminated soil and waste, capping parts of the landfill, planting trees, and building retaining walls to control floodwaters. Remediation was scheduled to be finished in 2024 or 2025, EPA officials said.
But with the new money from the infrastructure law, that timeline is pushed up to 2023, said Josh Barber, remedial project manager with the EPA. Agency officials say the exact amount that will go to the Lower Darby Creek Superfund site from the infrastructure law has not been determined, but they estimate it will be around $30 million.
"EPA has removed and replaced 26,000 tons of contaminated soil from 195 residential properties in the Eastwick community, remediated over 10 acres of city park open space, capped and restored 12 acres of Clearview Landfill, and stabilized nearly half a mile of streambank with natural features," said Regan. "But the work is far from being complete."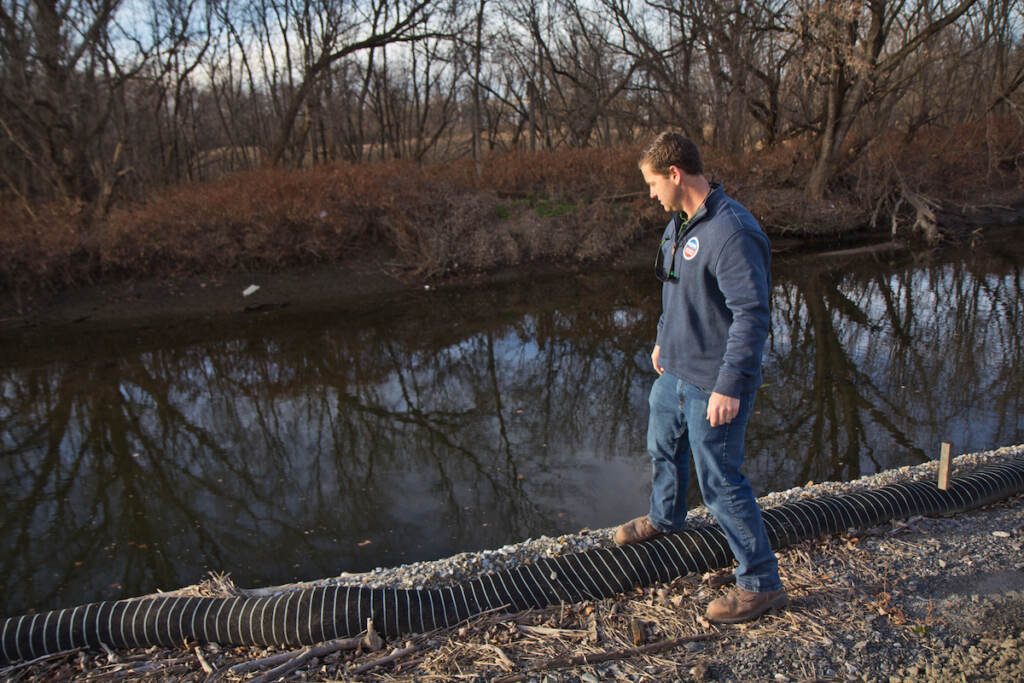 Wilson, of the Eastwick Friends and Neighbors Coalition, moved into the neighborhood in the 1970s and began working on the landfill issue not long after, urging government agencies to get it cleaned up.
"These are the stuff that we've been working on for years, trying to get them to feel what the Eastwick residents have been feeling," Wilson said. "Saying to them, `Join us at the table.'"
Recent progress is the result of a strong relationship built between the EPA and neighborhood residents through a community advisory group on the cleanup, Ted Pickett, president of Eastwick United, said at Friday's press event.
"Residents of Eastwick are resilient. We're smart. We know how to fight for ourselves and our future," Pickett said. "In our case, we had assistance with an equally committed and smart federal partner — the U.S. Environmental Protection Agency."
Wilson said he would like to see the cleaned-up site used as a park, open to the public.
"Trails, bikes, walking areas — and additional amenities that we haven't decided on yet," he said.
And residents will not stop advocating for the project to be finished.
"There's no quit at this point in time," Wilson said.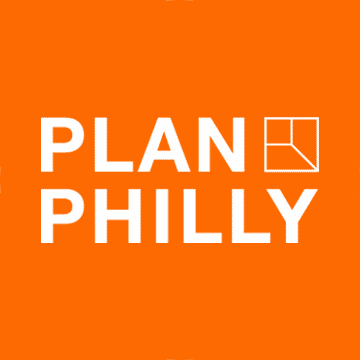 WHYY is your source for fact-based, in-depth journalism and information. As a nonprofit organization, we rely on financial support from readers like you. Please give today.