Parents wary of COVID turn to lawsuits as school districts ease masking rules
One lawsuit out of Montgomery County says axing mask policies forces parents of medically fragile school children to pull their children out of in-person learning.
Ask us about COVID-19: What questions do you have about the coronavirus and vaccines?
Perkiomen Valley School District reinstated its mask mandate on Tuesday, following a lawsuit from parents who claimed the mask optional policy endangered their children and violated the Americans with Disabilities Act.
Judge Wendy Beetlestone ordered the Montgomery County district to mandate masks, granting a temporary restraining order, until Feb. 8.
Perkiomen's school board was one of many in the area to lift mask mandates after the Pennsylvania Supreme Court tossed Gov. Tom Wolf's universal mask mandate in December.
The three sets of Perkiomen parents who filed the suit are remaining anonymous, in "fear of retaliation and violence for this suit, due to the charged nature of the masked mandate debate," according to a motion filed by their lawyer Carmen De Gisi.
Their lawsuit states that the change of school policy "forces the parents of medically fragile school children with disabilities to make the shockingly unfair or unjust decision of deciding whether to pull their children out of in-person learning, causing mental harm and havoc on the child and family, or face the quantifiably increased risk of physical harm caused by exposure to severe illness or death as a result of COVID-19."
All three students are "medically vulnerable," according to the suit. All three have asthma, one student has chronic bronchitis and pneumonia, and another student has vocal cord dysfunction.
According to De Gisi, the plaintiffs claim the masking optional policy "discriminates against [their] children because it forces them to either risk serious injury or death or to remove themselves from the buildings and remove their access to the buildings."
The next trial in front of Judge Beetlestone is on Feb. 4, following which she will decide whether to make the universal mask policy permanent.
Dan Cooper, a special education attorney based in Bala Cynwyd, supports the judge's decision to mandate masks. Cooper related universal masking to other forms of inclusivity in school buildings, like a wheelchair ramp.
"It's not going to detrimentally impact other children or staff at that building to have a wheelchair around for kids that have physical disabilities that prevent them from walking up stairs," said Cooper. "The whole idea is exactly the same."
Cooper added that some of his Perkiomen clients report that the district's virtual learning option is not robust enough for kids with disabilities.
While it isn't the focus of De Gisi's case, he agreed that some of the students involved in the trial have struggled with virtual learning.
A Perkiomen district parent, who wished to remain anonymous in fear of retaliation from other district parents, said she's happy with the judge's decision, but wishes it didn't have to get to that point.
"I think it's sad that it had to come to this," said the parent. "There were lots of opportunities for the school board to do the right thing and to continue masking while the case counts were so high."
The parent describes the current climate among district parents as highly heated and divided.
"Everything is two-sided and it feels like there's no middle," they said. "I don't know why we can't come together as a community to care about one another."
The Montgomery County Department of Health is encouraging schools "to continue to require mask-wearing as recommended by the CDC." Even as local health officials say the omicron surge has peaked, COVID transmission rates remain high, with hospitalizations exceeding totals in the last two weeks compared to any other time during the pandemic. Most of the rise in serious cases has come from unvaccinated people.
Groups of parents in neighboring districts are inspired by the current success of the Perkiomen lawsuit.
In Boyertown Area School District, which straddles parts of Montgomery and Berks counties, parents are readying for a lawsuit of their own.
Liz Theisen is a parent leading the fight and will soon begin raising money for a lawyer, "And I can already guarantee that in less than 24 hours, we have a thousand dollars worth of people who said, 'you can put me in for that.'"
Theisen removed her daughter from the district after it went mask-optional in September of 2020, putting her in a private school with more stringent mitigation efforts.
In September, about 20 parents were gearing up to sue the district for violating the Americans with Disabilities Act. Theisen is working to get more families involved again.
"It's definitely a failure that we have put public health on school board directors because they're not qualified," said Theisen. "These decisions should be made by qualified people in the public health sector. All these children are being put at risk unnecessarily because you have people who have varying opinions and listen to news sources that aren't genuine making these decisions."
The Children's Hospital of Philadelphia reported in January that most omicron cases are mild, and encouraged schools to remain open as serious risk for students has remained low.
During the most recent Boyertown School Board meeting on Jan. 18, the board voted 5-4 in favor of a mask optional policy. Board Vice President Brian Hemingway, voted against the mask optional policy but said he didn't "believe" in masks, and board member Marianne Scott said masks "don't work."
Theisen was a first-grade teacher for 13 years. In 2018 she was a special education support teacher in Boyertown, and became a permanent substitute in 2019. After COVID-19 hit, she left her job, saying the profession had become politically toxic. She feared backlash from parents for asking students to keep their masks on.
Her daughter Lizzie, 13, was excited to start middle school in the district this year, but the family says the board's COVID decisions have them feeling  "pushed out of a district that we loved."
"I feel like right now, it's not about educating the kids," said Thiesen.
In Souderton School District in Montgomery County, parents attempted to file a similar lawsuit against the district in September.
They raised just under $6,000 for a lawyer but pulled back once Wolf ordered his universal mask mandate.
"The biggest challenge was the ever-changing landscape regarding mandates," said Stephanie Barnett, a district parent who led the charge.
Now, some parents have expressed interest in following up with the suit, according to Barnett, but she is feeling burned out.
"I'm just exhausted," said Barnett. "I've decided to turn my focus and attention on the things that I do have control over."
Barnett and other parents are trying to deliver high-quality masks to families that need them and to place homemade air purifiers in classrooms.
Her next moves also include getting more parents to show up to school board meetings.
"I'm just trying to shake up the apathy," said Barnett.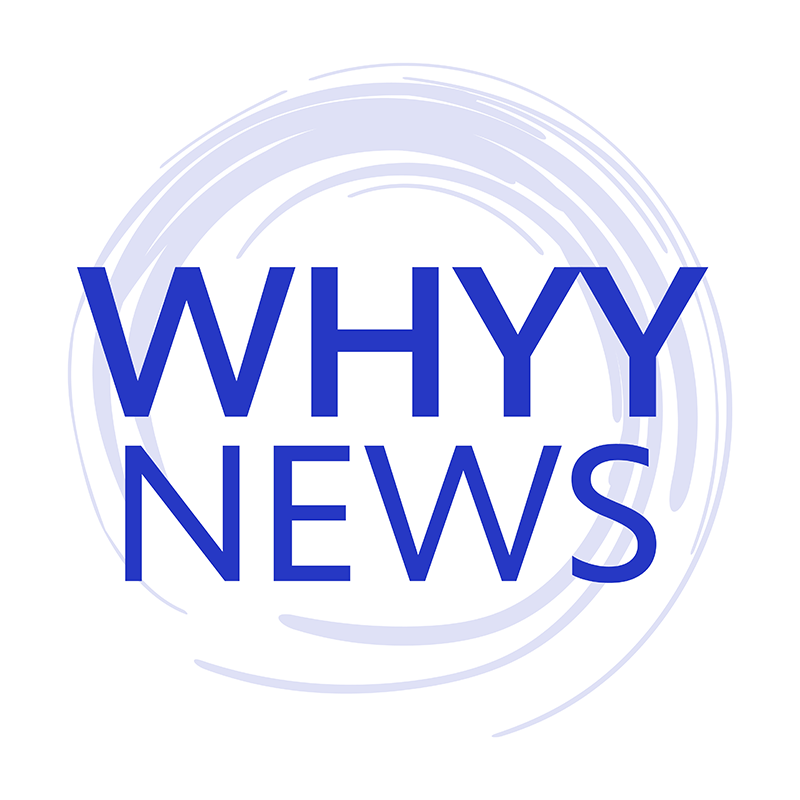 Get daily updates from WHYY News!
WHYY is your source for fact-based, in-depth journalism and information. As a nonprofit organization, we rely on financial support from readers like you. Please give today.