Montco's COVID numbers are trending down, while hospitalizations hit peak
Hospital leaders report they are seeing a dramatic rise in patients, however, and urge individuals to seek testing away from the ERs.
Ask us about COVID-19: What questions do you have about the coronavirus and vaccines?
Montgomery County is still experiencing an unprecedented number of COVID-19 cases, most likely due to the omicron variant, Board of Commissioners Chair Dr. Valerie Arkoosh says. But while overall positive cases remain high, numbers are starting to trend downward.
According to the county, the seven-day average as of Jan. 12 was 1,067 cases per day. The 14-day positivity rate is 28.84%. Two weeks ago, Montgomery County reported 5,000 new COVID-19 positive cases from Dec. 31 to Jan. 3.
At a briefing Wednesday, Arkoosh said the pattern helps her feel cautiously optimistic.
"I don't think enough time has gone by to say with certainty that we are on the other side of the peak," she said, "but I am encouraged to see that this line is trending down."
Arkoosh emphasized, however, that the downward-moving numbers do not mean the county is out of the woods.
Hospitalizations are at a record-breaking peak for the county, lagging behind the peak of overall positive cases. According to the county, as of Tuesday, 564 people were in Montco hospitals with COVID-19. On Jan. 5, there were 478 COVID patients in the county's hospitals.
"Over these past several days, we have hit the peak of hospitalizations in our county since the pandemic started," said Arkoosh. "But there are hopeful signs here."
On Wednesday, hospital leaders from across Montgomery County reported that they are facing a dramatic rise in patients. To relieve some of the pressure, Arkoosh said, hospitals requested assistance with testing.
In response, as of last week the county expanded PCR testing capacity and added 1,500 new weekly appointments at each of its five community testing sites. That's a total of 6,000 new appointments in January. Households can also now order free, at-home COVID tests.
County officials and local medical professionals are encouraging residents to avoid hospitals for coronavirus testing and if they are not experiencing severe symptoms such as chest pain, shortness of breath, and dizziness. They encouraged individuals to turn first to their primary care physicians for recommendations.
Dr. Kisha Martin, chair of emergency medicine at Redeemer Health, said that many patients there are very sick, but that some people are coming to the emergency room with no symptoms, just for a COVID test.
"When this happens, it delays care for patients who have true emergencies," said Martin. "It diverts lifesaving resources away from the hospital and away from those patients who really need it."
Dr. Jon Stallkamp, chief medical officer of Main Line Health, noted the rise in patients being seen has been mostly among the unvaccinated.
Hospital leaders also reported major staffing shortages, an issue hitting hospitals nationwide. But Dr. Robert Czincila, chief of the Department of Emergency Medicine for Einstein Medical Center Montgomery, said his staff is "managing through it," and that they are hopeful that "the spike will drop just as soon as it rose."
Dr. Martin said that for health care workers in her hospital, "it's difficult to come to work every day" when the numbers are rising so incrementally.
According to Martin, Redeemer Health is aggressively recruiting for more staff and pulling staff from different areas to make it work.
"We're keeping our heads up," said Martin, "It's definitely difficult right now, however we're doing everything we can to make this bearable for everyone. Our staff really just want to take good care of everyone."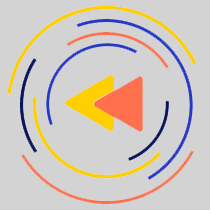 Saturdays just got more interesting.
WHYY is your source for fact-based, in-depth journalism and information. As a nonprofit organization, we rely on financial support from readers like you. Please give today.