Pa. coronavirus update: Philadelphians with HIV/AIDS now eligible for vaccine
Updated 4:08 p.m.
Ask us about COVID-19: What questions do you have about the coronavirus and vaccines?
Philadelphia officials identified 242 new confirmed cases of COVID-19 on Tuesday, bringing the total confirmed case count to 112,526 since the beginning of the pandemic. (An additional 54 probable cases have also been diagnosed by the rapid-antigen test since this time yesterday.)
During the week that ended on Feb. 20, the city averaged 219 cases per day, down from an average of 249 cases per day the previous week.
That amounts to a positivity rate of 4.3% for this past week, compared with 4.4% for the week ending on Feb. 13.
Cases have continued to fall over the past two months, and the city has seen an 80% decrease in weekly case counts since the peak in mid-December. That trend is reflected on both a state and a national level.
Thirteen deaths have been recorded since the day before, bringing the city's total number of deaths to 3,070 since the start of the pandemic.
Philadelphians with HIV/AIDS now eligible for vaccine
The city has added HIV infection to its list of high-risk medical conditions that make residents eligible to receive COVID vaccinations, Health Commissioner Tom Farley announced on Tuesday.
Officials made the change after receiving questions last week about whether or not HIV is considered a high-risk medical condition and bringing the question to the city's vaccine advisory group, as well as a group of physicians at the health department.
"We looked at the literature, and there are studies that do show that people with HIV infection are at increased risk for hospitalization and mortality for COVID," Farley said. "We also think that there's a Philadelphia-specific reason, and that is that people with HIV infection in Philadelphia are largely people of minority groups who are at high risk for COVID in general because they disproportionately have other health problems."
The city's vaccination campaign recently entered phase 1B, which includes people with high-risk medical conditions, including cancer, chronic kidney disease, heart conditions, diabetes, and people with compromised immune systems.
To register to receive the vaccine, visit www.phila.gov/vaccineinterest, or call the Health Department at (215) 685-5488.
Pennsylvania making progress on vaccines in long-term care facilities
As of last week, all of Pennsylvania's skilled nursing facilities participating in the federal Pharmacy Partnership for Long-Term Care Program have completed their first dose COVID-19 vaccine clinics.
CVS has completed first- and second-dose clinics at over 500 facilities in the commonwealth, and Walgreens has completed first doses at nearly 100 locations.
All of the state's personal care homes and assisted living facilities covered in the federal program have also completed their first vaccinations.
"This is an important milestone for Pennsylvania, and it marks key progress in ensuring that our most vulnerable residents get the vaccine soon and quickly," Gov. Tom Wolf said.
Overall, more than 150,000 doses of the vaccine have been administered to residents of these facilities, and 140,000 doses were administered to staff members.
"It's protecting residents, it's protecting staff, while giving families peace of mind that their loved ones are safe," Wolf said. "And essential workers in these facilities can come to work confident that they aren't at-risk of getting the virus."
The governor said that the two pharmacies expect to finish first round vaccinations at personal care homes and assisted living facilities by the end of the month. They will also work closely with those same facilities to ensure a seamless second-dose process, and to provide vaccines to new residents and staff upon their arrival over the next several months.
Wolf said that for the rest of Pennsylvanians who want to be immunized, he knows that the wait is difficult, but that it was crucial to vaccinate the most-at risk residents first.
"The sooner we can reach this population, the sooner we can make the vaccine available to all Pennsylvanians who are the next ones in line," he said.
Not all residents and staff members of these facilities have chosen to receive the vaccine yet. Acting Health Secretary Alison Beam said as part of the state's rollout plan, every long-term care facility will have at least three clinics to ensure that as many people as possible have the opportunity to get their jab.
In other positive vaccine news, Pennsylvania received nearly 226,000 first doses this week, the highest single-week allotment of first doses from the federal government so far — an increase of 42,000 doses.
Additionally, state vaccine providers received more than 180,000 second doses, which is an increase of 40,000 doses over last week's allotment.
City and CHOP launch vaccination program for teachers and school staff
This week, Philadelphia, in conjunction with the Children's Hospital of Philadelphia (CHOP), launched a program to vaccinate teachers and other student-facing personnel working at public, charter, independent, and parochial schools, along with child care centers and pre-K providers.
The program kicked off yesterday at the Roberts Center for Pediatric Research in South Philadelphia, and will expand next week to six school-based sites throughout the city, according to Ron Keren, Senior Vice President and Chief Medical Officer at CHOP.
The program vaccinated around 500 teachers yesterday, and is on track to vaccinate another 500 today, Keren said, adding that the initiative plans to offer vaccinations six days a week.
The clinics won't provide drop-in service, but instead will work with schools to send out invitations to eligible employees.
Invitations will be extended in three waves: the first includes staff who are currently working on-site in schools, the second includes personnel who are due to return to school shortly, and the third covers all other personnel.
"It may take us some time to get to you, but please continue checking your emails for an invitation to sign up and begin the process to get an appointment," Keren said.
The announcement comes amid an ongoing battle over whether or not teachers should be required to return to school this coming Monday, March 1, despite concerns over safety.
Third-party mediators are currently guiding talks between the Philadelphia school district and the city's largest teachers' union. Though they haven't yet announced a decision, Superintendent William Hite said the district is still planning for a March 1 re-opening.
"Many of our students are struggling academically and others are suffering feelings of isolation and depression," Hite said. "Because of this, we need to do everything possible to work together and get our children back in school buildings as quickly as possible."
Hite wouldn't confirm or deny that teachers who refuse to show up on Monday would face disciplinary actions.
"I'm not saying that one way or the other," Hite said, adding that they'd have to wait and see what comes of the negotiations. "It would be an expectation that if individuals are in the groups that would be coming back, then we expect those individuals back."
Superintendent Hite and Mayor Kenney said the details of the reopening — or its further delay — would depend on how today's mediation session unfolds.
"As long as individuals continue to talk and work with the mediator, I think that will be a path forward," Hite said. "So it's a fluid situation."
So far, the city has invited 25,000 teachers to sign up for vaccinations and plans to invite another 10,000. Officials say they plan to finish sending out invitations within a few days, and hope to complete the two-dose vaccination series for all student-facing personnel within six weeks.
For more information about the CHOP vaccination program, visit  chop.edu/covid-19-vaccine-program/school-personnel.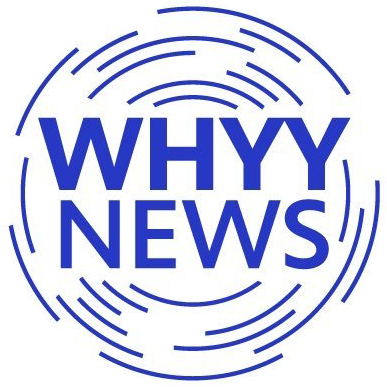 Get daily updates from WHYY News!
WHYY is your source for fact-based, in-depth journalism and information. As a nonprofit organization, we rely on financial support from readers like you. Please give today.