'Our participation is paramount': Black bikers ride to get out the Philly vote
Motorcyclists from across the mid-Atlantic region revved up for Saturday's Black Bikers Vote rally to urge residents of Philadelphia's low-turnout areas to register ahead of Monday's primary election deadline.
"We thought it's important that, especially within North Philly and West Philly, that young people see us," said Rev. Mark Kelly Tyler of Mother Bethel of AME Church, who organized the ride. Many of them have given up on voting, he said, and "when they see African American bikers ride through, lifting up the importance of voting … we hope that it really says to them, 'That is something that I should reconsider.'"
Black Bikers Vote is a nonpartisan event supported by POWER Interfaith, a coalition of congregations in Pennsylvania that organizes civic engagement events.
Kendra Cochran, political director of POWER Interfaith said, "We have six congregations that'll be hosting drive-through and walk-up registration."
The Church of Christian Compassion, at 62nd and Cedar streets, was the gathering spot and beginning of the route , with the ride ending at Enon Tabernacle Baptist Church at 2800 W.  Cheltenham Ave.
Rev. Mark Kelly Tyler of Mother Bethel of AME Church organized the ride in conjunction with POWER Interfaith.

"What we want to do is transform those wards by getting people excited by voting so much so that their neighborhoods transform" pic.twitter.com/OpaVXa8QPP

— Kenny Cooper (@Kenny_Cooper_Jr) May 1, 2021
That starting point holds importance, Tyler said, because the Church of Christian Compassion was where the funeral of Walter Wallace Jr. took place last year after Wallace was fatally shot by police.
"And our very first step is right up the street, we're going to go down the 6200 block of Osage to pay respects to the families of MOVE," said Tyler, whose black Harley-Davidson will have a large red, green, and black flag hanging off the back. "And I mean, look, they've had a really tough week. And so we think it's appropriate, being so close, to stop there first."
Also on the route: Mosaic Community Church, Mount Pisgah AME Church, First Methodist Church, and St. Paul's Church, with volunteers staffing registration tables at each location.
The bikers' first stop was the Mosaic Community Church, but on their way there, they passed by the site of the 1985 MOVE bombing to pay their respects.

Prior to starting their route, they stopped for a brief prayer. pic.twitter.com/DyDMVX33L3

— Kenny Cooper (@Kenny_Cooper_Jr) May 1, 2021
"It's just really great to see the churches all rally, whether they're part of POWER, and that's really just what the whole movement is about," Cochran said. "It's about utilizing our voices and making sure that our communities are ready to go, and that they have information that they need."
Available from bikers along the route: Flyers with a scannable QR code that links to POWER Interfaith's voter guide for the May 18 primary election.
Stressing the importance of voting and civic engagement was the main motivation for the event, similar to the one that took place in October prior to the presidential election. That ride was so successful, Tyler said, that he helped take it on the road and organized rides in Georgia for the special election there.
"But here we are now in a primary where, literally, criminal justice is on the ballot. We are electing, for all intents and purposes — the winner of the May primary of the Democratic race will likely be the next Philadelphia district attorney. We're electing judges as well," Tyler said.
And though national elections may steal the media spotlight and capture the most attention, Kelly said, on a day-to-day basis local judicial elections have more impact.
"The truth of the matter is that for most Black folk in Philadelphia, the chance of us standing before the president of the United States is pretty slim, but the chance that you or somebody in your family will have to stand before one of the judges that are elected … the ADA, the assistant DA, there's a great chance of that," Tyler said.
Both Tyler and Cochran said they believe this election is critical.
Cochran said that "all of these courts matter," and that this election will be more important than 2020's — especially in regard to the race for Philadelphia district attorney.
"We have to make a good decision at the forefront. And our participation is paramount. We can't afford to sit out at any elections," Cochran said. "And I know some people might coin this as the off year because it's the one between the general and the midterm. But there are no off-year elections. Every election is important."
Pointing to the four ballot questions for all Pennsylvania voters, Cochran said that regardless of party affiliation, voting should be important for everyone.
Lawrence "Shorty" Shorten,  vice president of the O-Six Ryderz out of Herndon, Virginia, had participated in the rally before.
"The vote is most important at the local level…There are too many issues that affect you at the local level first," Shorten said.
Anthony "Domino" Stimpson is with Twisters Motorcycle Club.
"People have a misconception of what bikers do, but we're here doing something positive showing that we are here and about our community," he said.
Stimpson said that even though it is an off-year, it's still important to vote, especially given the stakes in the judicial elections.
"If you let those judges get in those positions or don't vote, then you can't say, 'well, I should have."
Pastor Alyn Waller, representing Enon Tabernacle Baptist Church, said, "It is imperative that we not sleep this election."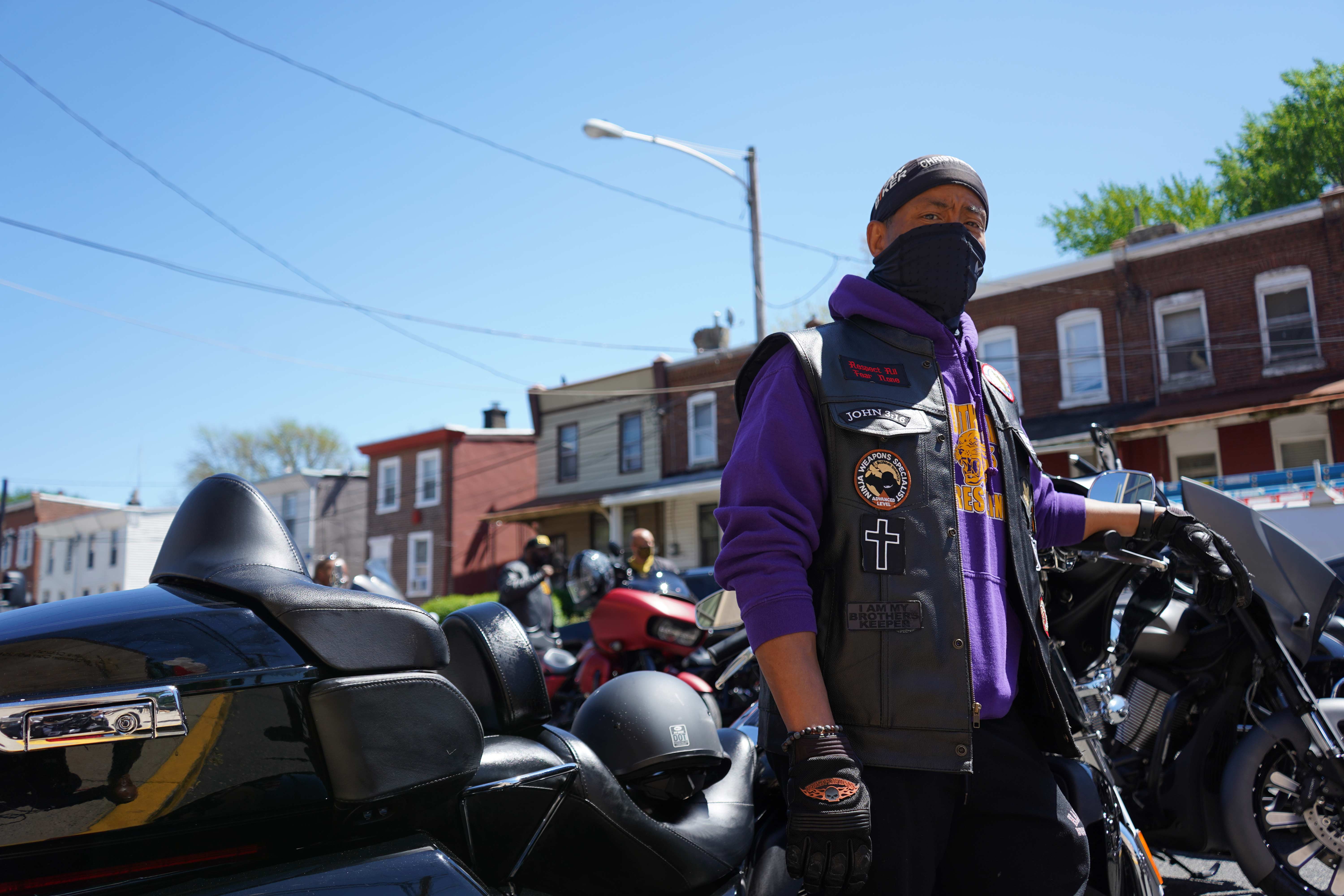 Why?
"The reality is in your life you will probably feel the effects of people on the bench more than you do people sitting behind executive desks."
When the bikers arrived at Enon Tabernacle, their final destination, it was their turn to check their voter registrations.
Tautianna Stringer, statewide data manager for POWER Interfaith, helped verify every biker's registration, to ensure everyone was prepared to vote in the primary.
"It's a really simple process actually: You just go to votespa.com and enter your information … and they let you know what your registration looks like currently," Stringer said.
With criminal justice reform on the minds of many Philadelphians, voting this election "can ensure that equity is actually serviced to the community," Stringer said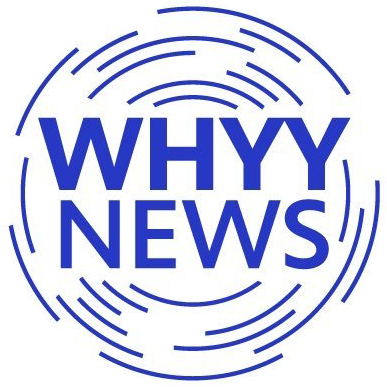 Get daily updates from WHYY News!
WHYY is your source for fact-based, in-depth journalism and information. As a nonprofit organization, we rely on financial support from readers like you. Please give today.