Organized labor pushes for racial justice on anniversary of George Floyd's murder
The hourlong vigil in front of City Hall focused on solutions to systemic racism.
In the shadow of City Hall, they knelt on the concrete for 9 minutes and 29 seconds in complete silence.
Some wept quiet tears. Others raised their fists in solidarity.
All of them came to honor George Floyd on the one-year anniversary of his murder by Minneapolis police, to keep alive the fight for racial justice his death sparked last May.
"I'm sad to say, but nobody is coming to save us. We are the change that we've been waiting for," said Ethelind Baylor, a member of the Philadelphia Labor for Black Lives Coalition, which organized Tuesday's night's vigil.
"Let us build together a world worthy of us — worthy of our beautiful children," she added before the program closed out with an emotional prayer and chant.
The hourlong event, the group's first, unfolded exactly a month before a Minneapolis judge is set to sentence former police officer Derek Chauvin, who knelt on the back of Floyd's neck for nearly 10 minutes as Floyd lay prone and handcuffed on the asphalt, killing him.
Chauvin, who has filed a motion for a new trial, could be imprisoned for up to 40 years after a jury found him guilty of third-degree murder, unintentional second-degree murder, and second-degree manslaughter in Floyd's killing.
Former Minneapolis police Officers Thomas K. Lane, J. Alexander Kueng, and Tou Thao are scheduled to stand trial in August on charges of aiding and abetting murder and manslaughter.
As Tuesday's vigil got underway, Louis Greggs, a business agent for Local 1510 of AFSCME DC 33, said the trials are just stops along the long road to ending systemic racism in the United States.
"The only thing we want are the same rights they give everybody else," Greggs said.
Most of Tuesday's event was rooted into offering up solutions to the inequities that feed systemic racism.
Joel Wilson, president of the Philadelphia chapter of 100 Black Men, called on people from communities of color to join the Philadelphia Police Department, which has a disproportionately low number of Black and Hispanic officers.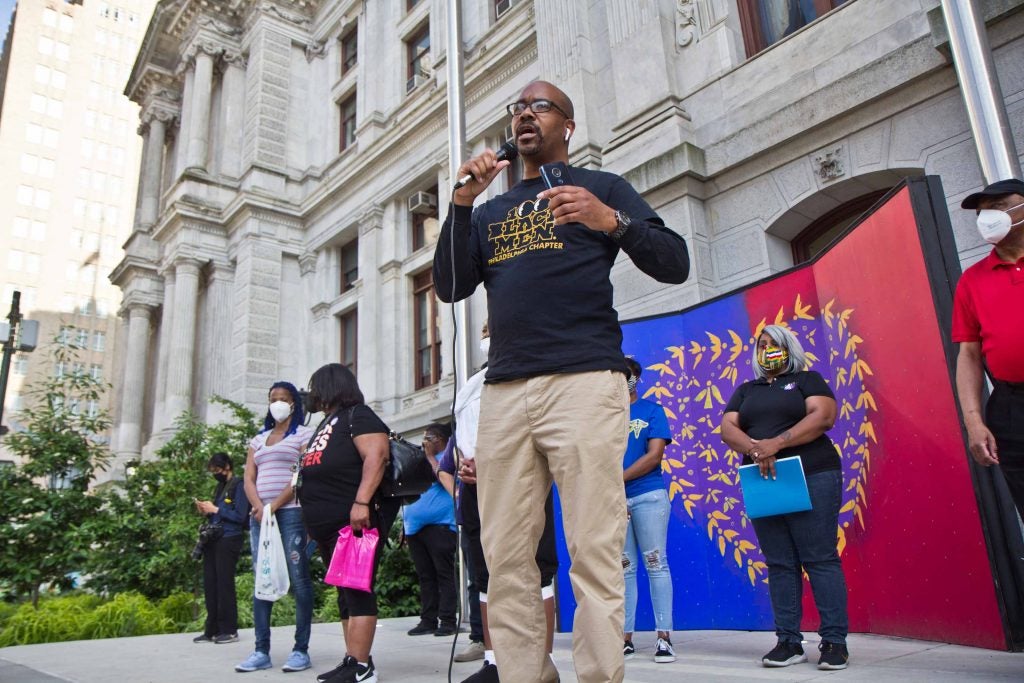 His goal: to have neighborhoods policed by people who intimately understand the people they're charged with keeping safe.
Jerry Jordan, president of the Philadelphia Federation of Teachers, called for a better public education system in the city, where children don't have to learn in buildings that need asbestos and lead remediation, no librarian, and little one-on-one attention from teachers because of class sizes.
"There is a knee on the neck of education that is taking the oxygen out of our schools and our kids are the ones that are being sacrificed," Jordan said. "Our kids aren't getting the same opportunities."
Tuesday's vigil also comes as the cases of four Black men killed by white police officers in Philadelphia remain unresolved, including the fatal shooting of 27-year-old Walter Wallace Jr. in Cobbs Creek in October.
The murder trial for former Philadelphia Police Officer Ryan Pownall, who fatally shot 30-year-old David Jones during a traffic stop in June 2017, has been on hold for more than a year due to an appeal filed by the Philadelphia District Attorney's Office. 
Six months after his case was held for court, a trial date has still not been set for former Philadelphia Police Officer Eric Ruch, who is accused of murdering 25-year-old Dennis Plowden following a high-speed chase in Northwest Philadelphia in December 2017.
Plowden was unarmed.
The Philadelphia District Attorney's Office is also investigating the police killing of 24-year-old James Alexander, who was fatally shot by five police officers during a traffic stop on April 7 in the Logan section of the city.
It's unclear if the DA's office intends to file any criminal charges against any of the officers.
In the meantime, Philadelphia City Council is poised to pass enabling legislation for the Citizens Police Oversight Commission, a new independent and permanent watchdog group to investigate allegations of police misconduct, including instances that involve an officer firing their service weapon.
The bill, part of a fast-tracked package of police reform measures introduced after Floyd's murder, has support from the Kenney administration.
The new commission is expected to be operational in July.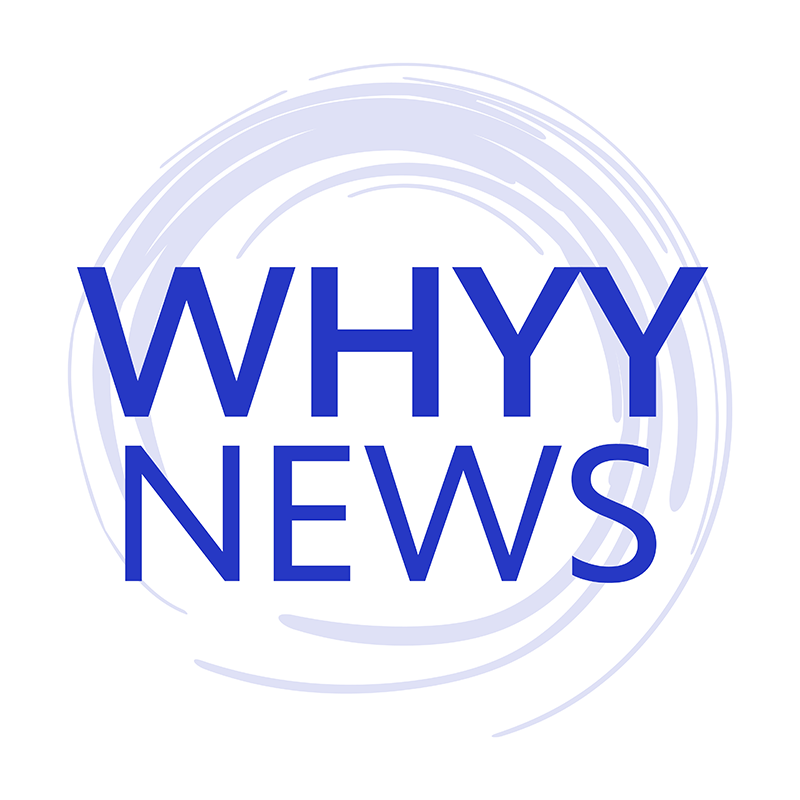 Get daily updates from WHYY News!
WHYY is your source for fact-based, in-depth journalism and information. As a nonprofit organization, we rely on financial support from readers like you. Please give today.