Will Philly's new police reforms work? Experts say the evidence is 'mixed'
Philadelphia City Council is expected to pass items in a fast-tracked police reform package. Advocates and experts have reservations about if they'll work.
Listen
3:38
Amid renewed calls for systemic reform following the police killing of George Floyd in Minneapolis, Philadelphia City Council on Thursday is widely expected to approve a pair of bills that would require new officers to live in the city and would pave the way for creating a new citizens commission to oversee the police department.
The measures — part of a fast-tracked package of police reforms introduced earlier this month — easily passed out of committee as local protests against police brutality continued and public pressure intensified for governments and institutions to address systemic racism.
But advocates and experts have reservations about how much they'll help reshape Philadelphia's scandal-plagued police department — in part, because some critical details about implementation still need to be put on paper.
"As a preacher, I always hate to say it this way, but the devil is in the details," said Rev. Gregory Holston, a longtime civil rights advocate who now works for the Philadelphia District Attorney's Office as a senior adviser on advocacy and policy.
Creating a Citizens Police Oversight Commission
Council wants to replace the city's Police Advisory Commission with a Citizens Police Oversight Commission.
The goal is to create a permanent and more powerful watchdog group to hold the Philadelphia Police Department accountable, especially when it comes to allegations of officer misconduct, an issue thrust into the spotlight again after Floyd's death.
Specifically, the bill seeks to write the new agency into the city's Home Rule Charter, a move that requires approval from City Council, Mayor Jim Kenney and voters.
If the measure passes on Thursday, Philadelphia residents will vote on whether to approve the creation of the new commission in a ballot question in November's general election.
The measure does not say who would staff the new commission, how it would operate or what its budget would be. Those details will be worked out later if voters approve the ballot question, which asks them to "authorize City Council to determine the composition, powers and duties of the Commission" — leaving supporters to wonder just how much of a punch the new group will pack compared to the current Police Advisory Commission, which has lacked the necessary teeth to make lasting change.
"Having an independent police advisory commission in place doesn't necessarily guarantee that we won't see things like we saw with George Floyd. Having these in place doesn't guarantee that issues of police brutality or excessive force stop," said Charles Gallagher, chair of the sociology and criminal justice department at La Salle University.
Experts say the most effective police oversight commissions are permanent, well insulated from political influence, and well funded.
Created by executive order in 1993, the Police Advisory Commission's current budget is $668,700. For context, that's a little over half of this year's budget for the Independent Police Monitor in New Orleans, a city with roughly 1,200 sworn officers.
The New Orleans group started with three staffers to keep tabs on the city's force. It now has six.
Philadelphia's Police Advisory Commission currently has 10 staffers to monitor a force of more than 6,500 officers. Proposed budget cuts would cut three of those employees from the payroll.
"The things that you need time and people to do, such as monitoring the investigations or writing up reports at the end — all of that falls by the wayside if you don't have the bodies to do all that stuff," said Susan Hutson, who leads the group in New Orleans and the board of directors for the National Association for the Civilian Oversight of Law Enforcement.
Having enough funding for outreach is also critical, she said. Two years ago, the Independent Police Monitor, whose budget is now a fixed percentage of the city's general fund, was able to hire a full-time outreach director to make more residents aware of the group's mission.
Since filling that position, Hutson said, citizen complaints of police misconduct have nearly doubled because more people are aware they can file them with the independent monitor's office, not just the New Orleans Police Department, which ultimately investigates the allegations with oversight from Hutson's group.
"Filing a complaint with the police is not as user-friendly," said Hutson, whose group also focuses on investigating police-involved shootings.
Hutson's office does not keep data on whether police misconduct complaints filed with the independent monitor result in disciplinary action from the police department in New Orleans.
In July 2019, a quality assurance review panel found the office audited the New Orleans Police Department's use of force, including the department's own internal investigations, and reviewed more than 80 complaints and allegations against officers and referred them to the department's Public Integrity Bureau, according to The Times-Picayune and New Orleans Advocate. The panel concluded the office "appears to be fulfilling its mission," and recommended additional funding.
Philadelphia's police union, the Fraternal Order of Police, has historically opposed efforts to strengthen police oversight that are not department-led. John McNesby, president of FOP Lodge No. 5, declined to comment on the possibility of the city's forming a permanent and independent police oversight commission.
Requiring new cops to live in Philadelphia
It's also unclear where the police union stands on Council's proposal to require new officers — and other civil service employees — to live in the city for at least a year before being hired, effectively erasing the current requirement that employees move into the city within six months of being on the job.
Under the bill, they would also have to maintain residency while working for the city.
Through an existing waiver program, the city can still hire a non-resident if it's otherwise unable to fill the position with someone who lives in the city.
Supporters argue that the measure is a simple way to put a finer point on the oath officers take to protect and serve Philadelphia residents, and help strengthen police-community relations.
Under former Mayor Michael Nutter, the city gave police officers the option to move out of the city after five years. The choice, which Mayor Kenney opposes, is codified in the FOP's contract, meaning it can't be changed without collective bargaining.
Between 2015 and 2019, an average of 181 Philadelphia police officers took advantage of the contract provision each year, according to the police department. To date, 1,390 officers live outside Philadelphia, about 20% of the force.
To Rev. Mark Tyler, senior pastor of Mother Bethel AME Church, those numbers alone are enough to support the measure. The more police officers who live in the city, the more tax revenue the city can collect. Tyler said the bill's significance also has the potential to go beyond dollars and cents.
"For far too long, the policing in general has been viewed as one that is an occupying force … where people who have no understanding or no appreciation for the city or for how the neighborhoods work, who come in and do not view it as offering police services to their neighbors, but instead come in viewing themselves as a force that is somehow here to keep things tamped down, " said Tyler.
Gallagher, the La Salle professor, said that the notion is laudable, but largely symbolic.
"To my knowledge, there is no hard evidence that says there's any real efficacy about having police officers live in the cities that they police," said Gallagher.
"What would really have to happen, you'd have to be patrolling and policing in the neighborhood where you live," he said. "If you live in the Greater Northeast and you're an officer all the way in South Philadelphia, you know, you don't really know that neighborhood."
While there's no official policy, the Philadelphia Police Department typically does not assign officers to patrol the police districts where they live.
During a budget hearing earlier this month, Police Commissioner Danielle Outlaw said she wants to review the department's performance appraisal process, recruiting and marketing efforts, and programs rooted in mental health and wellness.
Planned expansion of body-worn cameras
A Council committee on Tuesday approved the remaining pieces of the police reform package, which will get a first read on Thursday but are not expected to be voted on until Council returns from summer recess in early September.
One bill would expressly prohibit chokeholds and other physical restraints while detaining suspects, including hogtying and the "placement of body weight on the head, face, neck, chest or back."
The police department already has a policy prohibiting chokeholds and directing officers to avoid kneeling on the suspect's back or chest "whenever possible." Outlaw has said the bill is a "necessary clarification" of the force's directives on physical restraint.
Another bill would require a public hearing within 30 days of the city "executing, entering into or amending" its contract with the Fraternal Order of Police.
Under the measure, the hearing may address the cost of the contract, as well as terms and conditions under consideration, among other things. Council, however, would not have the authority to circumvent the collective bargaining process.
Outside of the legislative process, the police department is now on track to fully deploy its body-worn camera program to all police districts and operational units, including narcotics and highway patrol, by the end of 2021 — about six months later than the original goal due to the "logistical issues" created by the COVID-19 pandemic, according to the city.
Advocates say the cameras promote transparency and boost accountability within the department, critical components for building community trust.
Experts largely agree, especially when it comes to police-involved shootings.
"They don't count for everything, and the angles can sometimes be challenging, but in terms of timing and location, it just provides so much more information than just a person's recall, which is fallible," said Hutson.
To date, 2,878 officers in Philadelphia are equipped with body-worn cameras.
A total of 4,539 officers are expected to have them by the end of next year, though a city spokesperson said Outlaw can "amend" the deployment schedule if the department needs to address other "emerging needs" or hits roadblocks with other projects.
The total cost to deploy those cameras is nearly $5 million, and it will cost roughly $3.4 million a year to pay for data storage and maintenance.
The police department's policy instructs officers to activate their body cameras when responding to all calls for service and interactions with the public, including when initiating any vehicle or foot pursuit and when handling any protest or demonstration, among other requirements.
The policy also lays out when an officer should not use the camera, including while talking to confidential informants or conducting strip searches. But it doesn't detail any disciplinary actions if it is determined that an officer intentionally did not turn on his or her camera.
Nancy La Vigne, vice president for justice policy at the Urban Institute, said putting the onus on officers to activate their cameras can create a "false promise" of transparency and accountability.
"It's pretty easy to have excuses, whether they're legitimate or not, for why they didn't activate their camera in a certain instance," said La Vigne.
"The officers that were most likely to activate their cameras were also most likely to have what we categorize as proactive and what appeared to be positive interactions with members of the community," she added.
It's unclear if body-worn cameras will help reduce police misconduct in Philadelphia, an issue thrust into the spotlight over the last month after police tear-gassed a group of protesters blocking I-676 and a high-ranking officer linked to past corruption scandals was captured on video striking a Temple University student with a baton during a demonstration later the same day.
La Vigne said research on the topic is "decidedly mixed."
A recent study focused on the Metropolitan Police Department in Washington, D.C., concluded that equipping officers with body cameras has no "detectable" effect on police use of force.
An earlier study out of Arizona State University found that body cams can have a "civilizing effect" on officers and residents.
No more 'tinkering around the edges'
The more than three weeks of protests that began at the end of May were initially rooted in railing against police brutality, specifically against Black and brown people.
That rallying cry has evolved to include calls for new policies and "defunding" the city's police department, whose budget has increased by roughly $120 million since 2016.
Holston, the civil rights advocate, supports systemic change, but said that requires more than changes to budgets and new legislation. It requires a wholesale culture change.
"The murder of George Floyd has transformed and changed the whole dialogue," said Holston.
"People are no longer satisfied, and I'm no longer satisfied, with any tinkering around the edges. This really has to go at the core root of what we call public safety and a willingness to rip out everything that is public safety now, rethink it, redo it to fit the 21st century."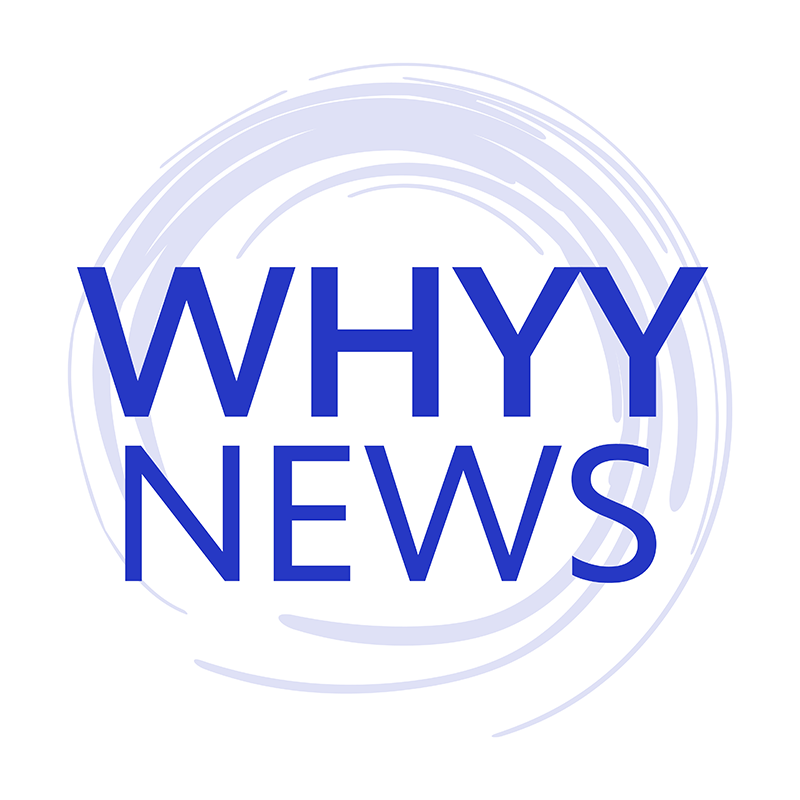 Show your support for local public media
WHYY is your source for fact-based, in-depth journalism and information. As a nonprofit organization, we rely on financial support from readers like you. Please give today.