Opinion: Councilmember Squilla should rethink his stance on Washington Ave.
Slimming down Washington Ave. ignores its role as an evacuation route and a key connection in South Philadelphia, according to these "road diet" opponents.
The future of Washington Avenue has sparked fierce debate about safety and gentrification among community members in the area. This op-ed represents one perspective of the ongoing debate. For another, see here.
As a lifelong resident of South Philadelphia, some of my earliest memories of Washington Avenue is of a long line of cargo trains rumbling down the street, bringing critical materials and supplies to the manufacturing, warehousing, and retail businesses that provide jobs, goods, and services to our working-class city.
Unfortunately, for the last few years our neighborhood has been under siege from unplanned, reckless gentrification. Long-term residents and owners of small businesses are being pushed out by big developers and affluent folks who wish to transform our neighborhood to suit their own expensive tastes. The harm to long-term residents was ignored, leading to the founding of  the North of Washington Avenue Coalition (NOWAC).
NOWAC initially welcomed the long-overdue plans to repave Washington Avenue.
However, we were blindsided when the Office of Transportation, Infrastructure, and Sustainability (OTIS) presented us with a plan to put Washington Avenue on a "road diet" that radically narrowed this key commercial corridor. A group of long-term residents and small business owners immediately formed Save Washington Avenue Coalition (SWAC) to oppose this dangerously misguided plan.
Washington Avenue is a critical evacuation and emergency route for residents of South and Southwest Philadelphia. As the only five-lane street in South Philadelphia, it connects residents, businesses, and emergency responders to two major interstates and the Walt Whitman Bridge.
On numerous occasions, Washington Avenue has been the only means of escape for thousands of residents who live near the Philadelphia Energy Solutions Refinery, now shut down and rebranded into the Bellwether District, located on a floodplain where the risk of flooding increases every year.
The tank farm that remains at the site of the shuttered refinery stores tons of flammable pollutants and the refinery complex has a long history of fires and explosions. In June 2019, residents woke up to a loud bang and the screeching sirens of fire trucks and first responder vehicles when the refinery exploded, sending huge flames and toxic chemicals into the air. Many residents fled their homes. In August 2021, a fuel tank ignited at the site, drawing more than 100 emergency responders to the site.
Such dangerous incidents and natural disasters such as flooding are only going to accelerate with aging infrastructure and climate change. Thanks to environmental racism, these emergencies will particularly harm people of color who have been relegated to neighborhoods near the refinery since the early 20th century.
SWAC held rallies on the corridor to demonstrate what happens when you remove only one lane: an immediate, dramatic increase in traffic and congestion.
Narrowing Washington Avenue poses a serious risk to human lives by decreasing the ability to evacuate residents and transport first responders to different parts of the city. We cannot afford to jeopardize this crucial evacuation route.
But it is not only the grave danger of meddling with an evacuation route that concerns us. This proposed "road diet" will increase congestion and lead to traffic overflow on neighboring streets. Washington Avenue is a commercial thoroughfare, home to essential businesses and services that rely on trucks and commercial vehicles for shipping and delivery.
The current proposal from OTIS — supported by introduction of initial enabling legislation by Councilmember Mark Squilla for a portion of the avenue — fails to address how trucks will load and unload without blocking the travel lanes. Councilmember Squilla's bill comes before a council committee for consideration on Tuesday, June 7.
This ill-conceived design will replicate the failure of a similar redesign on 11th Street from Reed to Bainbridge, where we now see drivers frequently swerving into opposing traffic to avoid parked trucks. Even cyclists complain about risky blind spots as they attempt to turn from behind a row of parked cars.
OTIS acknowledges that their Washington Avenue "road diet" will push as much as 10% of existing daily traffic – over 100 cars – to cut over to the smaller streets north and south of the corridor. That means impatient drivers trying to traverse the city will now be speeding through quiet residential streets, endangering children and seniors, pedestrians and cyclists alike.
Finally, we are also concerned about the economic damage inflicted by major road projects on  owners of small businesses, many owned by people of color in the Washington Avenue corridor. Other cities have found ways to provide funding to address such harm, particularly important when small businesses are already struggling from the pandemic.
The Save Washington Avenue Coalition (SWAC) is concerned about the thoughtlessness of the proposed plan. We applaud Councilmember Kenyatta Johnson's decision to maintain the lanes necessary to support existing businesses and limit safety risks to residents and commuters on the west end of the corridor. We urge Councilperson Mark Squilla to do the same. The city must take a comprehensive approach to making Washington Avenue safer for all community members and stakeholders.
Madeline Shikomba was born, educated and has resided in South Philly all her life until recently. She is the co-founder of The North of Washington Ave Calition (NOWAC), a non-profit community organization, a retired Philly School District teacher, winner of numerous community and educational awards.
Vashti Bandy is a long-term, South Philadelphia resident. She grew up in the Graduate Hospital area and cares deeply about the neighborhood, volunteering with the North of Washington Avenue Coalition and Tuesdays with Toomey, Philadelphia.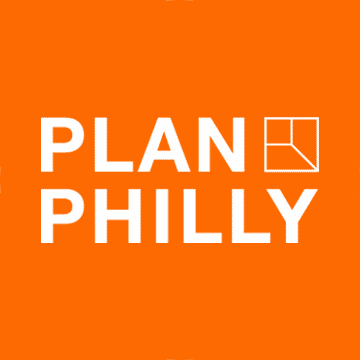 WHYY is your source for fact-based, in-depth journalism and information. As a nonprofit organization, we rely on financial support from readers like you. Please give today.