Once considered 'degenerate,' Maja returns to the Parkway
A new park along the Ben Franklin Parkway is named after the sculpture by Gerhard Marcks, once considered "degenerate" by the Nazis.
Listen
1:30
A new pocket park has emerged on the edge of the Benjamin Franklin Parkway in Philadelphia, named after the artwork around which it is oriented. Maja Park, at 22nd and Parkway, is overlooked by Maja, a female figure by the German sculptor Gerhard Marcks.
Those with long memories may remember Maja (pronounced "miya") on the terrace of the Philadelphia Museum of Art — atop the Rocky steps — for more than 40 years, then removed in 1992 during a renovation. She has been in storage for almost 30 years.
Like Rocky, Maja — and Marcks — took a beating, but stayed in the ring.
Marcks (1889 – 1981) was once blacklisted by the Nazis as a "degenerate" artist, a designation given to artists that the party did not favor, such as those who were Jewish, Communist, or modernist. The Nazis preferred classical figures, and Marcks' sculptures took expressive liberties.
Marcks was included in a now-infamous Degenerate Art Exhibition curated by the Nazis in an attempt to discredit those artists not aligned with the party. He was fired from his teaching position in 1933 after defending a Jewish colleague.
Nevertheless, he stayed in Germany during WWII. In 1943, his studio in Berlin was bombed, destroying almost everything inside. Maja survived.
At the time Marcks was perhaps best known for "Maja," which the Association for Public Art — then called the Fairmount Park Art Association — acquired in 1949 and set in front of the Art Museum terrace fountain, overlooking her new city.
"Maja" has now returned to the Parkway in a park named after her. The space is a large paved circle, rimmed by low curved walls for sitting, with a pergola on one side and Maja on the other.
Many parks are christened with official names, but are later informally re-named by the public after the artwork featured in them. That's how John F. Kennedy Plaza, for example, became Love Park.
In 2013, when the Association for Public Art started working with the city's Department of Parks and Recreation on a concept for something at 22nd and the Parkway, they started kicking around names.
"If I'm recalling correctly, we were hoping to do this park and it was at one point called it Century Park, but nobody really liked that name," said Susan Meyers, assistant curator at APA. "We were just sticking with it until we came up with something else. Our director, Penny Balkin Bach is really thrilled that these kinds of parks along the Parkway have been named by the public because of the public art in them: Iroquois Park, Love Park, Shakespeare Park. So what about Maja Park? Everybody was, like, 'Yeah! Perfect!'"
Maja Park came out of the Department of Parks and Recreation's 2013 study, "More Park, Less Way," which became the basis for a series of improvements to the Parkway. The roadway can be difficult to navigate by car, and even less inviting for pedestrians, and the changes are meant to make the Parkway more user-friendly.
The grassy space at 22nd Street is in front of the Park Towne Place apartment building. Patti Shwayder, vice president of AIR Communities, which owns the building, said the space has been completely unused, except for when major events happened on the Parkway — like concerts or festivals or races — when the corner was often used as a space for portable toilets.
AIR Communities and Parks and Rec collaborated closely to make Maja Park happen.
"It's really just another amenity on the Parkway to draw people to spend more time here, not just to come for a walk or run or a race or concert. Or to dip into a museum and go home," said Parks and Recreation Commissioner Kathryn Ott Lovell. "This is about, how do we really engage people in the beautiful grand public space itself?"
The Association for Public Art has included Maja into its streaming audio tour guide, Museum Without Walls, and installed a plaque next to it, describing her past and present.
"It's not often that we're reinstalling [a piece] after 25 years and rediscovering that story," said Meyers. "I think the interesting thing is how relevant thinking about a persecuted artist is in today's world."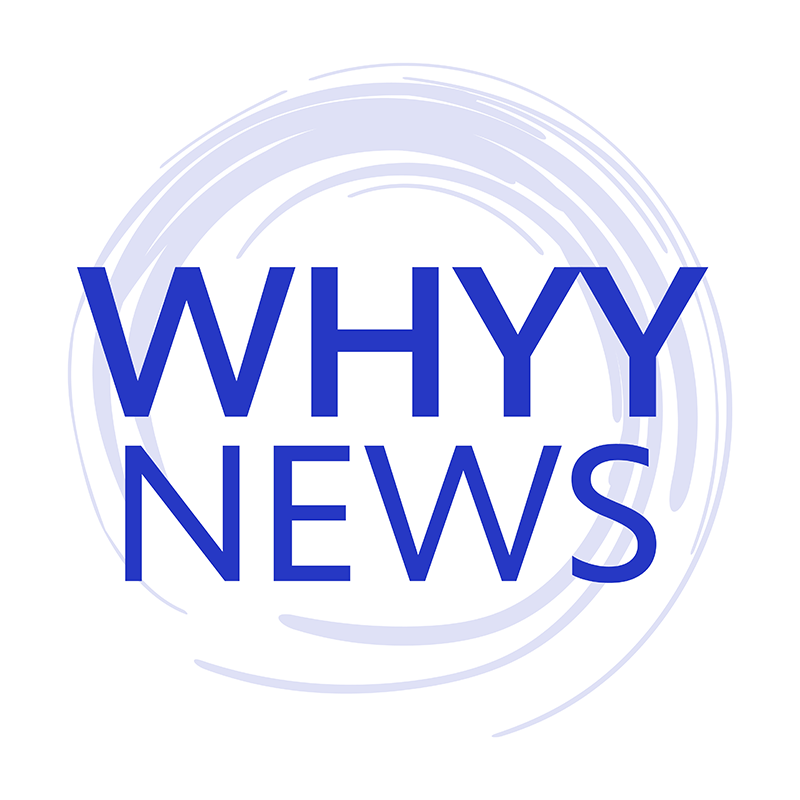 Get daily updates from WHYY News!
WHYY is your source for fact-based, in-depth journalism and information. As a nonprofit organization, we rely on financial support from readers like you. Please give today.