'We all belong to this place': Public art project shines a light on the people who make the Italian Market thrive
A new project by artist Michelle Angela Ortiz centers on the immigrant communities that live and work along South Philly's Italian Market.
Listen
2:02
A new public art project is shining a light on the people who keep South Philadelphia's iconic Italian Market thriving.
The "Our Market" project aims to emphasize "the power of storytelling as a way to really connect with one another," said artist Michelle Angela Ortiz, the project's creator.
The multi-year effort centers on South Ninth Street's diversity and focuses on supporting the community's many immigrant vendors, business owners, and neighbors who live and work there.
Ortiz, who was born and raised in the neighborhood, ​​has been ruminating on the idea since 2011 when she participated in Journeys South, a Mural Arts project about the stories and memories of people in South Philadelphia. The project started in earnest about eight years later.
"I wasn't necessarily satisfied with putting up something pretty, taking it down and that's it," said Ortiz. She knew she wanted to do something meaningful. "I thought to myself, 'Ninth Street needs more investment. What would this look like?' It has to be functional. It has to serve a purpose. It has to be sustainable."
With funding from the National Association of Latino Arts and Cultures, Catalyst for Change, ARTisPHL, the Mural Arts Program, and the Southwest Folklife Alliance, Ortiz has been able to collaborate with the market community on local gatherings, as well as the construction of new produce stands for vendors.
So far, two produce stands have been built as part of the project.
One is the Ramos Produce stand, owned by Lidia Méndez and Joel Ramos. Its colors and patterns are inspired by their hometown of Puebla, Mexico. Above the produce is a sign that reads: "Mi gente son los que cuidan la tierra" — "My people are the ones that tend to the land."
The second completed stand is Tran's Produce, owned by vendors Mr. Be and Hoa Tran since 1985. Their stand reflects their Vietnamese heritage and has water-inspired patterns along with phrases rooted in the power of the Earth and its laborers: "When drinking water, remember the source" and "When eating fruit, think of the person who planted the tree."
Two more vendor stands, including John Gargano's Produce and Charlie's Produce, will be upgraded in the coming months.
Lighting the path
The "Our Market" project's newest element was an artistic yet practical response to what business owners needed: more light.
Ortiz worked with five separate business owners along South 9th Street between Federal Street and Washington Avenue to develop designs that would illuminate the dim commercial corridor, while reflecting their personal stories.
Each installation is composed of two rectangular LED light fixtures along with different images and phrases that resonate with the individual who inspired the lightbox.
The designs are "really about the business owners responding to what gives them light and hope," said Ortiz.
Cristina Martínez, who won a James Beard Award earlier this year, has one in front of her restaurant, Casa Mexico. The lightbox honors her son, Isaias Berriozabal-Martínez, who died five years ago at age 23. The lightbox's left side features an illustration of hands surrounded by flowers. On the right side is a poem that Martínez wrote in Spanish.
It reads: "!Oh, Filadelfia! Mi carne y mi sangre corren por tus venas, como las aguas de tus ríos que fluyen alrededor."
The translation reads: "Oh Philadelphia! My flesh and blood run through your veins like the waters of your rivers that flow around you."
"It's inspired by him and it's for him," said Martínez. "It's also about the legacy of immigrants here — that we too, sow here and reap our fruit."
Martínez loves that the lightbox keeps the memory of her son alive and nearby. On top of its efficacy, she appreciates the vibrancy it adds to the block.
"This is a beautiful street that is super popular … and now it's lit, which makes it more visible," said the acclaimed chef. "We feel comfortable walking at night and the neighbors feel safe in continuing to give life to this neighborhood which remained in the shadows for many years."
An automatic timer turns the lightboxes on each day around sunset, and shuts them off at sunrise. They are meant to last for at least five years or more and are free of cost to the business owners through funding Ortiz has received for the project.
The other light boxes sit above Mole Poblano, Adelita Taqueria and Restaurant, Chocarte, the Tree of Life, and B&J Estampados y Mas.
With recent support from the William Penn Foundation, the National Endowment for the Arts, and Philadelphia 250 Leave a Legacy, the "Our Market" project will continue through 2024, with forthcoming murals and other art installations, along with video and audio archival footage of personal stories.
'We all belong to this place'
To Ortiz, the "Our Market" project is rooted in her community — full of generations of Italian American families, Black residents, immigrants from Asia, South, and Central America — and her own family, too.
"In building this project, it was really just honoring, on a personal level, my mother's contributions to the market," said Ortiz. "Not just her physical labor, but emotional and spiritual labor to this place."
Her mother, Epifania, was born in Mompox, Colombia, and came to Philadelphia on a visa to study when she was 17 years old. She ended up living in the Ninth Street Market and working for an Italian family as a lead cook for 25 years. Both her mom and dad, who is from Puerto Rico, struggled when they first moved to the U.S. in the 1970s as one of the first Latino families on the block.
"My parents did face a lot of discrimination," Ortiz recalls. Even Ortiz herself has felt like she didn't belong at times. "What I've learned from them is how to persevere and move forward and have people define you through your actions."
Ortiz's actions are about making space for everyone who makes the market possible — and the complicated, nuanced realities that exist within the community, especially as it changes.
In the 43 years that Ortiz has lived there, families have left, businesses have shuttered, and new construction has risen. At the same time, it has remained a destination for families to build a home for themselves, and a new life.
Through it all, the people of the market — the workers, the shoppers, the business owners, and the residents — have been there, working alongside one another, regardless of whether they spoke the same language or had different skin tones.
"This is our home, this is our place. We belong here," said Ortiz. "We all belong to this place."

WHYY is one of over 20 news organizations producing Broke in Philly, a collaborative reporting project on solutions to poverty and the city's push towards economic justice. Follow us at @BrokeInPhilly.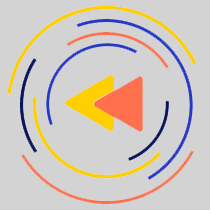 Saturdays just got more interesting.
WHYY is your source for fact-based, in-depth journalism and information. As a nonprofit organization, we rely on financial support from readers like you. Please give today.