N.J. reaches vaccination milestone; new Health Department building to be named for Persichilli
New Jersey has exceeded its goal of vaccinating 4.7 million people by the end of June – 12 days early.
Gov. Phil Murphy marked the occasion by visiting University Hospital in Newark, where the first COVID-19 vaccine dose was administered 185 days ago. Murphy said that he and other officials decided on that goal as the Pfizer vaccine was coming to the state.
"That was not only an extremely aggressive goal for ourselves, but it was one of the most aggressive in the country," he said.
The goal represented 70% of the adult population in the Garden State. A key metric to reach herd immunity from the coronavirus. Many scientists have estimated between 70% and 85% of people immune to COVID-19 – naturally or with a vaccination – is needed to reach that status.
Murphy credited state Health Commissioner Judy Persichilli with overseeing the state's vaccination program, praising her leadership in reaching the milestone.
"We announced our vaccination program on October 26, 2020 and by then Judy and her team have already been engaged in this effort for months," he said.
In recognition of her efforts, Murphy announced that the new Health Department building in Trenton will be named the Judith M. Persichilli Building in her honor. Senate President Steve Sweeney and Assembly Speaker Craig Coughlin will be sponsoring legislation in the Legislature to make the change.
Persichilli was surprised by the announcement.
"I'm a little stunned right now and a little speechless," she said before making her remarks. "My friends from University know that's hard to believe, that I can be speechless."
Persichilli is the first nurse to be health commissioner, the governor noted. She was appointed acting commissioner in Aug. 2019 and was later confirmed for the job on a permanent basis in Jan. 2020, only two months before the first positive COVID-19 case in the state.
Prior to becoming commissioner, she was acting CEO of University Hospital, interim president and CEO of CHE Trinity Health, President and CEO of Catholic Health East, and CEO of St. Francis Medical Center in Trenton.
On reaching the goal, Persichilli thanked the governor for his support.
"[Murphy] has stood by the Health Department every step of the way," she said. "Never wavering in his support of our program."
The work continues…
Gov. Murphy said despite reaching the vaccination milestone, the state will continue to get as many people as vaccinated as possible.
"Through Operation Jersey Summer, we're going to continue to reach deep into every community alongside respected community voices to push even higher," he said.
The focus will now shift to reaching people who are considered the most vulnerable, including communities of color.
Vaccination numbers among communities of color remain low compared to whites. Of the people who are fully vaccinated in New Jersey, 11% identify as Asian, 7% as Black, and 15% as Latino.
The state will soon deploy ambassadors to areas where vaccinations are below 50%. In addition, the state will continue its "Grateful for the Shot" events – fashioned after "Souls to the Polls" – in part to reach the Black community.
The department has also put its "triplets" on the road: three vans that host COVID-19 clinics for testing and vaccinating residents.
Persichilli noted that the pandemic has exposed health inequities along racial and ethnic lines.
"We know that the disproportionate impact on communities of color is a lesson that we should never forget, [that] we should carry forward with us," she said.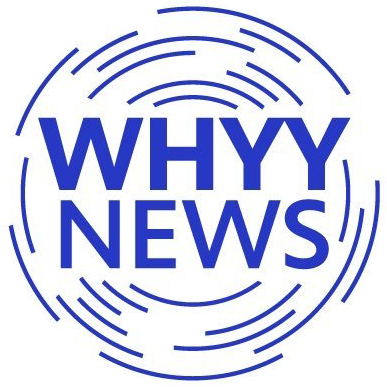 Get daily updates from WHYY News!