My doctor is back in the office. Is it safe to reschedule my appointment?
Coronavirus shutdowns canceled regular exams for months. Weighing the risk of postponing against the risk of infection can make for anxious moments.
Listen
2:11
Are you on the front lines of the coronavirus? Help us report on the pandemic.
Adrienne Saddington had several doctors' appointments scheduled in March, around the time coronavirus fears first led to nationwide stay-at-home-orders.
Saddington, who has pulmonary hypertension, must see a specialist every four months. But because she faced serious health consequences if she contracted the virus, she moved her appointments to June.
As those June dates got closer, though, she was still anxious about her primary care, rheumatology and pulmonology appointments, and a scheduled echocardiogram.
"I was very concerned. I have so many conditions: I am on 24-hour oxygen, I have an autoimmune disease, I have pulmonary hypertension," said Saddington, who lives in Northeast Philadelphia. "I'm one of the people in the group that would be susceptible for the virus, so I wanted to stay indoors, and I didn't want to go to a hospital setting or doctor's office."
After her doctors reassured her they were taking precautions to keep her safe, Saddington decided it was in her best interest to take care of her health.
Not every patient is taking that chance, however. Doctors in the region say they're worried about the consequences of postponing appointments for several months.
"We were very concerned that patients were not getting the routine health care that they needed, and there are so many chronic diseases that need to be evaluated by the doctor on a regular basis. Those include hypertension, diabetes, COPD, anyone with long-term rheumatological problems, and of course, the routine cancer screening — mammograms, pap smears, prostate exams, skin checks. And folks were very reluctant to come to the doctor," said Lawrence John, president of the Pennsylvania Medical Society and a family doctor in Pittsburgh.
When the COVID-19 pandemic hit, health systems worked to prioritize scheduling for only the most crucial appointments or procedures, striking a balance between caring for patients with serious conditions and protecting people from the virus.
But as hospitals and doctors' offices resume their more normal routines, some patients continue to postpone their appointments. Doctors are encouraging patients to get those visits scheduled.
"I'm a big believer in telemedicine, and telemedicine can certainly accomplish a lot of things we need to do with patients, but it isn't the same as seeing the patient face to face," John said.
The most alarming statistics, health care professionals say, are the ones that show many people suffering heart attacks or strokes at home, rather than going to the emergency room.
And just last month, 1,100 participants in a survey conducted by the Society for Cardiac and Angiography and Intervention expressed views that they were avoiding hospitals even if they felt like they were having serious medical problems because they were worried about contracting COVID-19.
Noting surveys showing that 50% of Americans have skipped or postponed medical care, organizations like the American College of Cardiology and the American Heart Association have released public service announcements urging people to go to the ER when experiencing serious symptoms. Doctors also are urging their patients to not ignore serious symptoms.
"I had several patients who had a stroke and didn't get to the emergency room in time to get it reversed. I had patients who had pneumonia, not related to COVID, who were reluctant to go to the emergency room and waited and extended their course. I had patients who had cellulitis on their feet who didn't want to get to the hospital," John said. "Eventually, these folks got admitted to the hospital, but their stays were extended. And had they come earlier, it would have been much more advantageous for them."
The risks of delaying
Not only have patients postponed preventive care appointments and non-urgent surgeries, either by government mandate or personal choice, they might also be experiencing more medical issues due to the nature of stay-at-home orders, John said.
"The gyms have been closed, the pools have been closed, the golf courses were closed, a lot of people couldn't get out and get the exercise they need. I've been seeing people's sugars running a little higher, I've been seeing people's blood pressure running a little higher, I've been seeing people's weight running a little higher," he said.
"I've seen my fair share of pandemic beards and need of haircuts, so I think that's reflective of the people taking seriously, particularly the older population, the stay-at-home order. People's blood pressures may be up from not eating as well, they may be ordering out more, people might be using more processed foods, people may not be burning as much calories."
It might be too early to know the full extent of problems caused by postponing doctors' appointments. Cydney Teal, a physician and chair of ChristianaCare's Department of Family and Community Medicine, said the Delaware health care system hasn't seen a negative impact yet — it needs to dig deeper into the data in several weeks' time.
"I think as people are getting more comfortable with venturing out from their homes and seeking care, and we are seeing a ramp-up of utilization of our labs and imaging, I think that's when we will be able to tell the story of whether or not we have seen an impact due to our quarantine," Teal said.
"I do have concerns, as a primary care physician, that people have continued to put off their health care for four months or so," Teal said, "and I worry about being able to catch disease processes at earlier stages at this point in time, rather than continue to postpone."
At the height of the pandemic, ChristianaCare saw a 35% reduction in visits for heart and vascular-related problems, said Kirk Garratt, medical director of ChristianaCare's Center for Heart and Vascular Health and the John H. Ammon Chair of Cardiology.
Garratt said there were times he went down to the emergency room and it was "eerily quiet."
"We are alarmed at the fact that that reduction was taking place at a time when we would expect the stresses people are experiencing would increase the risk of having heart-related problems — lots of people out of work, being forced to shelter at home, loss of control — these sorts of things are triggers for heart attacks and strokes," Garratt said.
Time is essential in the care of those conditions, and the later a patient arrives at the hospital, "the less likely it is that we will be able to help," Garratt said. "As recently as last week, I was personally involved in the care of a relatively young patient who appeared to have delayed arrival, and by the time that person arrived it was virtually too late. We did everything we could, but we could not save that person's life.
"Even if we're able to pull someone through, if they've waited a long time … they're much more likely to have a crippling heart attack rather than a minor one. They're much more likely to be bothered in the future with significant limitations that impact their quality of life. All of which can be largely avoided if we can get to them quickly."
In April alone, the number of patients visiting ChristianaCare with stroke symptoms dropped by about 40%, said Kim Gannon, a vascular neurologist and director of the health care system's stroke program.
"The good thing about stroke in 2020 is we have plenty of interventions. But we can only do these if the patient comes to the hospital really quickly after the symptoms start. We only have a couple hours to give some really strong clot-busting medication, and we really can't reverse the damage that's being done by the stroke if patients delay coming to the hospital," she said.  "Once they come in with an advanced condition, we can't provide them any reversible therapy, the brain tissue has already died because of the stroke."
Penn Medicine officials similarly found that some patients were "self-triaging" at home, said  Mitch Schnall, chair of the Department of Radiology.
"A lot of patients with mild strokes recover spontaneously after a couple days, then they might not get the long-term care to protect them from the next stroke, or that stroke might extend a day later into a more severe stroke, because they haven't gotten the care they needed. So those are things we really worry about," Schnall said.
The doctor is in
Doctors' offices and hospitals are starting to bring back routine visits, but are still offering telemedicine services when possible, health care professionals say. Still, telemedicine appointments in Pennsylvania have gradually declined from between 80% and 90% of all appointments to about 10% to 20%, said John, of the Pennsylvania Medical Society.
Doctors consider several factors when deciding whether patients should return to the office, he said: the patients' symptoms; whether they have other chronic conditions; how many medications they take; when they last saw their physicians; and any changes in their medical histories.
"A lot of these patients with chronic medical conditions were even more reluctant because they were the ones being told they were the ones high at risk for exposure to COVID and maybe being hospitalized and being on a respirator," he said.
Though it's safe to return to hospitals or doctors' offices, people still need to be vigilant and follow social distancing guidelines.
Both Penn Medicine and ChristianaCare say they are continuing telemedicine when appropriate, such as for dermatology appointments, while also encouraging patients to set up their mammograms, pap smears, and other preventive scans such as colonoscopies, which people seem most reluctant to reschedule.
To address the backlog of appointments canceled over the past few months, doctors are scheduling patients with the most urgent symptoms first.
"I anticipate it may take a good portion of the summer to get everyone taken care of. The good news is it's the summer, and this is when we generally see a decrease in volume because people go on vacation," said Teal, of ChristianaCare.
Precautionary measures
To thwart the novel coronavirus, doctors' practices are screening patients, visitors, and medical and administrative staff when they enter the building.
ChristianaCare is rotating staff so that some work in the office while others work from home, and it's scheduling preventive care appointments in the morning, while patients with symptoms are seen later in the day. Staff also are required to wear masks and gloves, and emergency rooms and doctors' offices are cleaned thoroughly after use.
"Once I delayed it, they assured me they were taking every precaution possible," Adrienne Saddington said of her doctors. "And I've seen it: They give you a gown, they give you a mask, they're wearing a mask, no one is in the waiting room. So I feel quite confident I'm safe."
Hospitals have configured their waiting rooms, installed plexiglass barriers in areas where patients and visitors interact with staff, and have placed signs on the floors to indicate social distancing. Patients also are asked to wait in their cars until the doctor is ready to see them, and anything administrative in nature is conducted online or over the phone.
"We've had remarkably few transmissions in the hospital. I go to the hospital every day. I feel safer in the hospital than I do many of the places I need to go, like going shopping for food. I actually don't think there's a lot of risk coming to the hospital," said Schnall, of Penn Medicine.
In addition, COVID-19 patients are treated in different wards than other patients.
Garratt, of Christiana Care, said hospitals are safe places.
"If people had a chance to see what happens in our emergency rooms, in our offices, in our clinics, they would be reassured," he said. "If people are worried that they're walking into a dangerous place full of COVID-19 patients when they go to an emergency room or hospital or an office, they're mistaken, and I worry that mistaken impression could lead to serious health consequences."
Saddington had this advice for others who are weighing whether to go to their doctor's office.
"I think if they haven't already heard from their physician, I would suggest they call and be reassured," she said. "And if they're not reassured, don't go."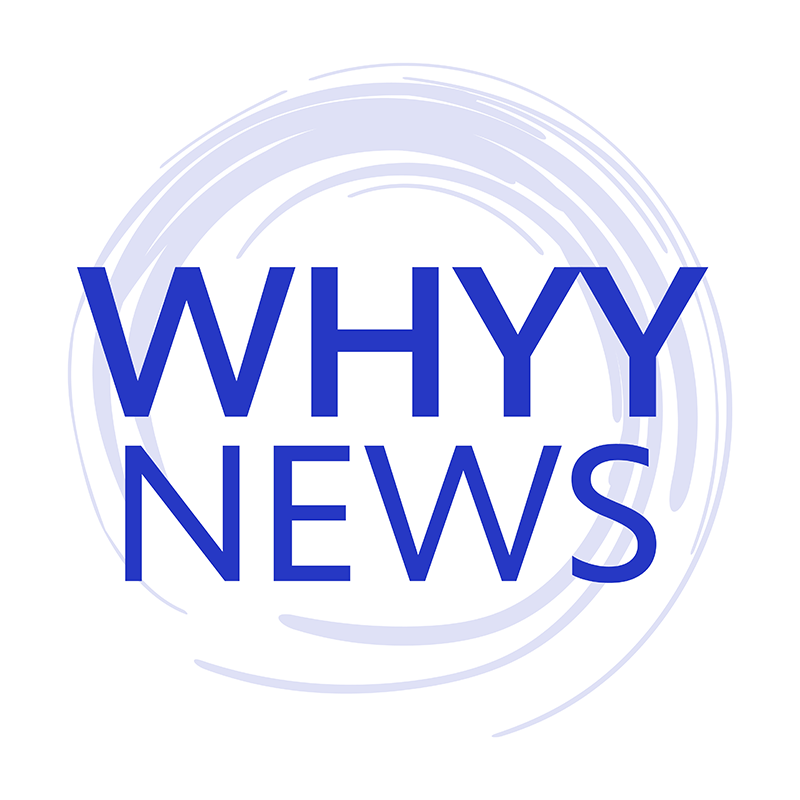 Get daily updates from WHYY News!
WHYY is your source for fact-based, in-depth journalism and information. As a nonprofit organization, we rely on financial support from readers like you. Please give today.