N.J. coronavirus update: Judge denies request to block school mask mandate; Trenton vaccine mandate for city workers
Updated: 5:30 p.m.
—
Masks are still required in New Jersey schools.
A federal judge has denied a request from a group of New Jersey parents to block Gov. Phil Murphy's mask mandate for schools.
U.S. District Judge Kevin McNulty on Friday denied a request from the group Free NJ Kids for a temporary restraining order against the mandate.
"I cannot find that this is an irrational classification. And I find that the State could reasonably rely on the guidance from [Centers for Disease Control and Prevention] and other places to promulgate such a rule," McNulty said during the hearing, according to NJ.com.
The order was entered on Monday, and the rest of the lawsuit will move forward.
Murphy spokeswoman Alexandra Altman said he remains committed to keeping schools open for in-person instruction, while keeping teachers, staff, and students safe.
"New Jersey's school mask requirement, which is in accordance with guidance from the CDC and recommendations from the American Academy of Pediatrics, is vital in slowing the spread of the virus and allows our students and educators to return to the classroom safely," she said.
Murphy announced the mask mandate for all school buildings on Aug. 6 because of the spread of the highly transmissible delta variant, and because there is no approved vaccine available for children under 12 and not enough eligible people are fully vaccinated. As of Wednesday, more than 5.7 million people in New Jersey are fully protected against the virus.
Free NJ Kids had filed a lawsuit in July to block any potential mask mandate. The complaint was amended in August to focus on the statewide mandate. Despite the lawsuit, Murphy's mask mandate is popular among two-thirds of registered voters surveyed in the latest Monmouth University poll.
Attorney Bruce Afran, who represents Free NJ Kids, said he is pleased that the lawsuit will proceed.
"The judge did seem to accept that this does interfere with speech," he said, adding that the state cannot show "that there's any real health risks to children."
"The state refused in its brief or in the argument to identify any number of children who have been hospitalized in New Jersey in the last six weeks," Afran added.
As the lawsuit moves forward, state officials said Wednesday there were six COVID outbreaks in schools across five counties including Atlantic, Cumberland, and Union counties. The outbreaks represented in-school transmissions of the virus, according to state epidemiologist Dr. Christina Tan.
Trenton mandates vaccines for city employees
Trenton city employees will have to prove they've been vaccinated against COVID-19, effective immediately.
In a memo from Adam Cruz, the city's business administrator, employees who have not been vaccinated must do so by Oct. 18. Anyone who cannot provide proof of vaccination must get tested twice a week "at their own cost, on their own time" and provide proof of their test results.
"Failure to submit the test results will result in the employee being sent home without pay until test results or proof of vaccination is submitted to the department head," Cruz wrote. "Continued failure to submit test results will result in disciplinary action up to and including termination."
The directive is similar to the state's vaccine mandate and one issued for city workers in Newark, the state's largest city.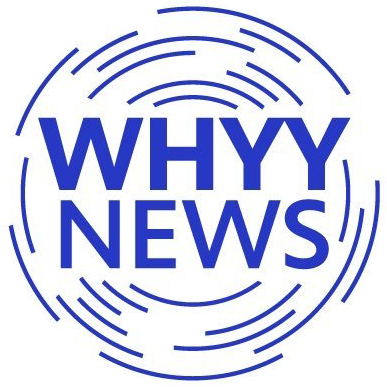 Get daily updates from WHYY News!