Jazmine Sullivan, The Philadelphia Orchestra, and The Crossing celebrate the holidays through music in this week's 'Things to Do'
Listen
5:07
A vaccination card is now as important as a credit/debit card when you head to Philadelphia restaurants. As of Jan. 3, they will be required for all venues that serve food — including catering halls, sports venues and movie theaters. (Grocery stores are one exception.) For the first two weeks of the mandate, a negative COVID test taken within the last 24 hours will also be accepted.
Award-winning dancer/choreographer Chauntee D. Andrews presents a holiday dance performance with her DANCE4Life troupe. The show is billed as one to bring together a diverse community through the power of dance and music. The Claymont, Delaware-based dance school has been providing instruction for both novice and experienced dancers for the last 14 years and has partnered with Wilmington's Great Oaks charter school to enhance learning and character development.
What: Dance performance
Where: Wilmington Drama League, 10 W. Lea Blvd. Wilmington, Del.
When: Sunday, Dec. 19, 7:30 p.m.
How much: $25
The Esperanza Arts Center's stated mission is to transform the lives of Hunting Park's Latino community through its focus on arts and culture. To that end, they are celebrating the holiday season with a free community event, "Christmas in the Barrio," that includes family-friendly activities like face-painting, Christmas caroling, live music, and dance performances.
What: Holiday party
Where: Esperanza Arts Center, 4261 N. 5th. St.
When: Saturday, Dec. 18, 7:00 p.m.
How much: Free
We don't know what Benjamin Franklin would have thought about the venues in and around Philadelphia named after him, but we're pretty sure he would have approved of a good holiday party. The Flannel and Frost event scheduled for Friday night is part of the Science After Hours programming at the Franklin Institute. The party is strictly enforced as a 21-and-up event, so you know what that means – adult beverages will be flowing.
The Friends of Orkney Park maintain the four-acre lot that comprises an area for the Northern Liberties community to relax and reset from urban woes. And they say they'll be maintaining the spot free of development for years to come. This weekend, they're inviting the overall community to come out for their Holiday Happy Hour to celebrate the season. During the event, they'll also select award winners in the Lawrence Street Deck Your Doors contest, which pitted neighbors against each other in friendly competition for best decorated entrance.
What: Holiday celebration
Where: Orkney Park, 854 N. Orkney St.
When: Saturday, Dec. 18, 4-6 p.m.
How much: Kids are free, adult suggested donation $20
In 1962, beloved Philadelphia Orchestra conductor Eugene Ormandy was the maestro for the very first "Glorious Sound of Christmas" concert. The Hungarian-born musician led the orchestra for 44 years and his Christmas concerts remain a popular holiday tradition among classical music lovers. In May, Sony Classical released a remastered 120-CD box set of Ormandy's work with the orchestra, including some performances which had never been released before.
What: Holiday concert
Where: Verizon Hall, Kimmel Cultural Campus, 300 S. Broad St.
When: Thursday, Dec. 16 – Tuesday, Dec. 21
How much: $49 and up
After a pandemic and a difficult year of racial reckoning, Donald Nally and the Crossing reflected on their music and how it might offer some respite to those exhausted by both. As a result of that process, 12 diverse composers were commissioned to write new pieces. "Carols After a Plague" will be performed by the chorus this Friday, but as WHYY News' Peter Crimmins discovered, don't expect your typical holiday concert.
What: Holiday concert
When: Friday, Dec. 17 at 7 p.m.
How much: $35
Philly's own Grammy-nominated songstress Jazmine Sullivan joins R&B stylists Johnny Gill and Eric Roberson for WDAS's Holiday Jam. Expect a mixture of each vocalist's lengthy catalog, as well as traditional Christmas music, and — fingers crossed — maybe Sullivan sharing a holiday duet or two with Roberson or Gill.
The Marian Anderson Historical Society keeps the spirit of Marian Anderson alive by educating the public about her life, work, and legacy, and training and supporting the young musicians coming along behind her. Their annual holiday concert is also a fundraising drive so they can continue that work, particularly after the museum sustained flood damage last year. The Marian Anderson Scholar Artists and the Marian Anderson Instrumental Ensemble will both perform.
What: Hybrid holiday concert, also available via livestream
Where: The Chapel of Four Chaplains, 1201 Constitution Ave. (Philadelphia Navy Yard)
When: Saturday, Dec. 18, 4 p.m.
How much: $25
The Nashville-based acapella group was founded in 2010 just to compete on the NBC competition show "The Sing-Off." Though they didn't win, their second-place finish helped the quintet to become a viable entity, using their exposure on the show to become a touring group. The multi-genre vocalists funded an upcoming children's album via Kickstarter that's expected to come out next year.
Holiday Hangouts
Philly is full of the Christmas spirit this time of year, and there are plenty of places where you can, ahem, find spirits. Some of the more obviously Christmas and holiday-themed spots around town include the Logan Hotel's Assembly Rooftop, which temporarily becomes Alpine Nights, boasting an unobstructed Parkway view (and firepits and fondue). The Christmas pop-up bar Tinsel is decorated in that and more with holiday-themed food and drink on the menu. Figo, an Italian restaurant hosts brunches with Santa (going fast) this weekend, among other holiday-themed meals, and Stratus Rooftop lounge transforms into a Winter Wonderland during the holidays with the requisite decor and seasonal food and drink.
What: Holiday themed eateries/bars
Where: Various
When: Through the season
How much: Various
Keep checking with "Things To Do" as we continue to provide our picks for entertainment during the industry's COVID-19 recovery. Please consult our coronavirus updates to keep up with the latest information regionally.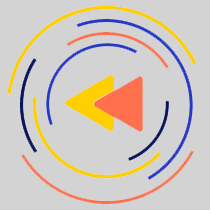 Saturdays just got more interesting.