Philly to require proof of COVID-19 vaccination for indoor dining in 2022
The mandate will start on Jan. 3, 2022. Restaurant employees will also have to show that they are vaccinated.
Ask us about COVID-19: What questions do you have about the coronavirus and vaccines?
Starting next year, restaurants in Philadelphia will require patrons to show proof that they are fully vaccinated against COVID-19 if they want to dine indoors, city officials announced on Monday.
The mandate will apply to catering halls, movie theaters, and indoor sports stadiums like the Wells Fargo Center. Schools, nursing homes, grocery stores, and soup kitchens will be exempt.
Employees will also have to show that they are vaccinated.
"We need this additional safety measure to make us safer and avoid some of the worst outcomes that we've seen in other states," said Health Commissioner Dr. Cheryl Bettigole during a virtual news conference on Monday.
The mandate will start Jan. 3, 2022. For the first two weeks, restaurants can accept a negative COVID-19 test in lieu of proof of full vaccination, as long as that negative test is from the past 24 hours.
After that, only proof of vaccination will get patrons inside. That means customers must have one shot of the Johnson & Johnson vaccine or both shots of the Moderna or Pfizer vaccine.
Restaurant employees will have until Feb. 3, 2022 to be fully vaccinated. Eateries will be required to test their workers weekly for COVID-19 until everyone on staff is fully vaccinated.
For now, the mandate does not have an end date.
"We have winter and omicron on the horizon. It's very hard to predict what will happen next," said Bettigole.
The mandate comes as case counts and hospitalizations are on the rise in Philadelphia, and brings the city in line with New York and San Francisco, which have had vaccine mandates for indoor dining and events since August.
Patrons under 5 years old, as well as those who are vaccinated for medical or religious reasons, are also exempt, but will be required to show a negative COVID-19 test from the past 24 hours if they're entering an establishment that seats more than 1,000 people.
Children between the ages of 5 and 11 must have at least one dose by Jan. 3 and be fully vaccinated by Feb. 3 to dine indoors.
Bettigole said residents should contact 311 to report establishments violating the mandate. The city will then send out inspectors to educate the eatery or take enforcement action if necessary.
Asked if he thought the mandate would be challenging to carry out for some restaurants, including smaller establishments, Mayor Jim Kenney referenced a recent trip to New York.
"It wasn't an issue at all," said Kenney. "Things were very smooth."
Instructions for replacing a lost vaccine card can be found online.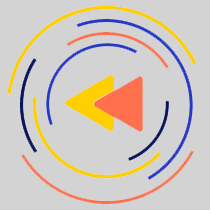 Saturdays just got more interesting.
WHYY is your source for fact-based, in-depth journalism and information. As a nonprofit organization, we rely on financial support from readers like you. Please give today.