Why is it so hard to get a COVID booster these days?
Demand is high, and appointments in and around Philadelphia are at a premium right now. But super vaccination clinics probably won't be back.
This is one of a series of articles in which reporters from WHYY's Health Desk Help Desk answer questions about vaccines and COVID-19 submitted by you, our audience.
Two weeks ago, Chelsea Chamberlain tried to get an appointment for a COVID-19 vaccine booster shot in West Philadelphia. The earliest appointments she could find were weeks away.
She knew a Rite Aid pharmacy close to her had walk-in hours at 2 p.m. But when she got there at exactly 2 o'clock., "it was a happening place," Chamberlain said.
There were a few people in line already. The line grew to about a dozen people, and she waited for 40 minutes.
Last week, Daniel Parshall also tried to get a COVID booster before a visit to his parents in Delaware later this month, and he ran into the same problem. He would have had to get a booster right before driving out of Philadelphia if he booked online using the federal vaccines.gov website.
Parshall ended up going to a Rite Aid on Thursday during walk-in hours and arriving 15 minutes ahead of time. The staff was turning people away if they arrived after 2:20 p.m.
"It should not be this hard," Parshall said. "It is to everyone's benefit that it be easier than this, so I'm a little perplexed why it is so difficult."
Vaccine demand has spiked in other parts of the country as well, leading to long lines and delays in booking appointments.
Nishaminy Kasbekar, chief pharmacy officer at Penn Presbyterian Medical Center, said she has seen an increase in demand for both first and second doses as well as booster shots.
"At Penn Presbyterian, we have 200 appointments a day. Last week, we saw an increase of 150% in terms of overbooking our appointments," she said. "We're starting to see that access everywhere is becoming really tight."
While doing their best to accommodate walk-ins, Kasbekar said she and her colleagues encourage people to schedule appointments in advance using the website or by phone.
Why the spike in demand?
Kasbekar said there are several reasons: Some local pharmacies are short-staffed or overworked; there's greater interest in booster shots after reports about the omicron variant; the Food and Drug Administration and Centers for Disease Control and Prevention authorized boosters for all adults; and people want to get vaccinated before traveling later this month.
Robert Pugliese, who directs the community mobile vaccination program at Jefferson Health, agreed, and said his team is seeing a surge as well.
"We saw almost a doubling in … interest in people wanting to get booster shots essentially within a week," he said.
Jefferson's mobile vaccine clinic goes around the city to where vaccines are most needed. Pugliese recalled seeing one person who went from Southwest Philadelphia to Northeast Philly just to get a booster shot.
James Garrow, a spokesperson for the Philadelphia Department of Public Health, said the agency has been hearing a lot from individuals who are having a hard time booking appointments at pharmacies.
In an ideal world, Garrow said, people should be able to walk into any site and get the booster wherever they choose, but "as we've gotten into the pandemic, and have gotten more and more choices of vaccine, it makes it more difficult to administer."
He said clinics not run by the city tend to be small and not staffed enough to deal with the surging vaccine demand. Subsequently, there are very few places to get an appointment right away, so people end up on pharmacy waitlists.
"But there are other places that have the opposite problem, all of these, the Health Department pop-up clinics and a lot of our health centers have ready walk-up availability for a number of different vaccines, including pediatric doses and boosters. So it was that they come around and they're in your area. They welcome folks and have plenty of open capacity," Garrow said.
More than 75% of adults in Philadelphia are fully vaccinated, so the demand for shots is not as high as it was at its peak, but it is still increasing.
"In Philadelphia, we've been seeing anywhere from 40,000 to 50,000 doses of vaccine being administered per week. Now this is the highest that we've seen since probably May," Garrow said.
Large-scale clinics: Probably a thing of the past
For those expecting Philadelphia clinics to revert to the super-FEMA sites of earlier this year, don't hold your breath. The city will continue with smaller clinics to reach a variety of neighborhoods. But health officials still want people to stay as vigilant as they were in May, Garrow said.
"We are right now reporting cases as high as we did in May. So this is definitely a dangerous time. And for anyone who hasn't gotten vaccinated or hasn't gotten their booster, now is the time to do it, because things are absolutely going in the wrong direction," Garrow said.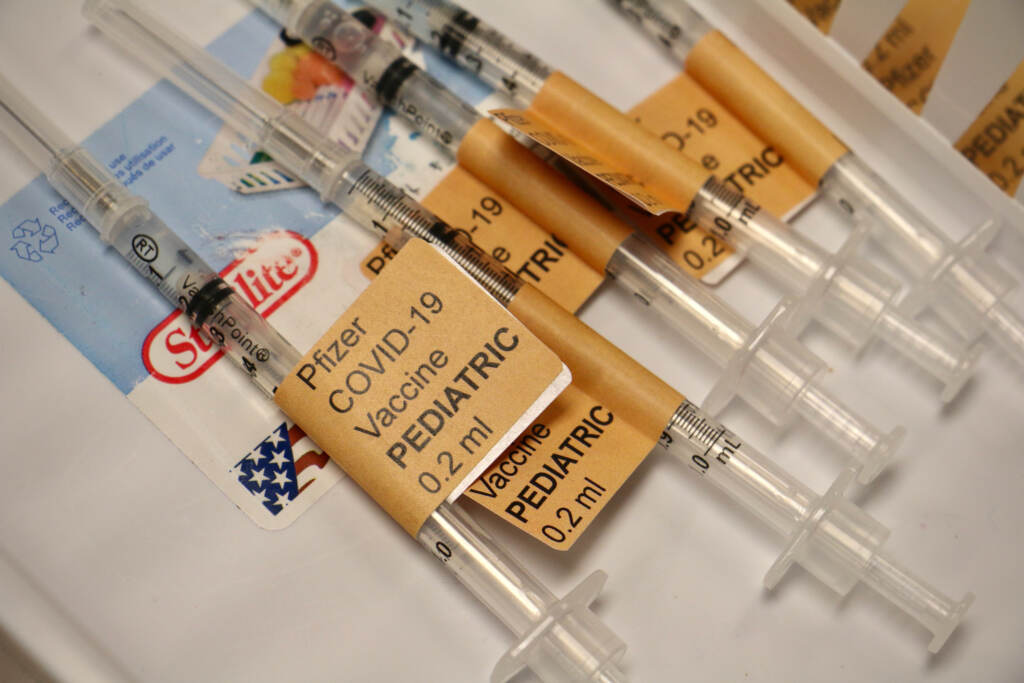 Dr. Rick Hong, medical director for the Delaware Division of Public Health, said that state also sees no current role for mass vaccination clinics like the FEMA-run sites of earlier in the year, because now there is plenty of vaccine supply — the problem is just high demand.
In Montgomery County, Dr. Richard Lorraine, medical director for the Office of Public Health, said that since the booster recommendations, the county has seen a definitive uptick in not only booster demand, but also in demand for first-time doses.
"Over the course of November, which is where we really got the effect of the boosters, we've pretty much doubled our weekly vaccinations," Lorraine said.
In October, Montco administered doses in the "low 1,000s" range. That number climbed to more than 2,000 in November at county vaccination sites. If the demand continues to increase, Lorraine said that the county's current vaccination campaign is scalable, but he doesn't think it will be necessary.
He pointed to the early days of vaccinations, when there was a "tremendous backlog" and long lines.
"That was mostly due to two particular issues. Number one, we were starting from zero, no one had been immunized. So we had basically the entire population to immunize. Secondly, there was a significant limitation on supplies of vaccine. We actually had significant infrastructure that would have allowed us to immunize more people quickly. But we had limited supplies of vaccines — that was a rate-limiting factor," Lorraine said.
Now, because supplies are no longer limited, he feels as if the county has a "fairly robust capacity" for dealing with the current demand. He said that the first place Montgomery County residents should look at when trying to get a booster is the county website. There's also the state vaccine locator.
"Another thing that people often don't think of, and really should, and this is my particular bias as a primary care physician, they should be calling their primary care doc. A lot of offices are now able to offer vaccination — not all of them, but a lot of them are. So you may be able to get that within the context of your own physician's office," Lorraine said.
With many ways to get a booster seemingly available, Lorraine said a "maldistribution of the demand" — not utilizing all available resources — is to blame for lines or difficulty getting appointments.
"I would just encourage everyone who is eligible for a booster to get a booster. And for those who have not yet gotten the primary [COVID-19 vaccine] series, I strongly encourage it," Lorraine said.
Delaware County Council member Dr. Monica Taylor said some of her constituents are finding wait times of days or even weeks when they try to set up appointments through pharmacies.
The county is facing a real, significant demand for boosters, she said, and Delco's sites are pretty booked.
"We always take walk-ins at our clinics, and at our regular everyday clinics, we take walk-ins, and so we've seen a significant impact in the fact that the lines are backed up," Taylor said. "We had one of our highest days just last week at our Chester location and Yeadon location."
Her advice for anybody trying to get a booster shot before the holiday season is to obviously look for an appointment and set one. If that's not possible, scan your neighborhood to see what pop-up clinics are open, Taylor advised.
"Our doors are always open, and they can walk up to our site anytime we're open," she said. "And we are doing pediatric vaccines, boosters, first vaccines, we're doing all three vaccines, so always available for walk-ins at our locations."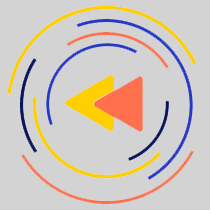 Saturdays just got more interesting.
WHYY is your source for fact-based, in-depth journalism and information. As a nonprofit organization, we rely on financial support from readers like you. Please give today.